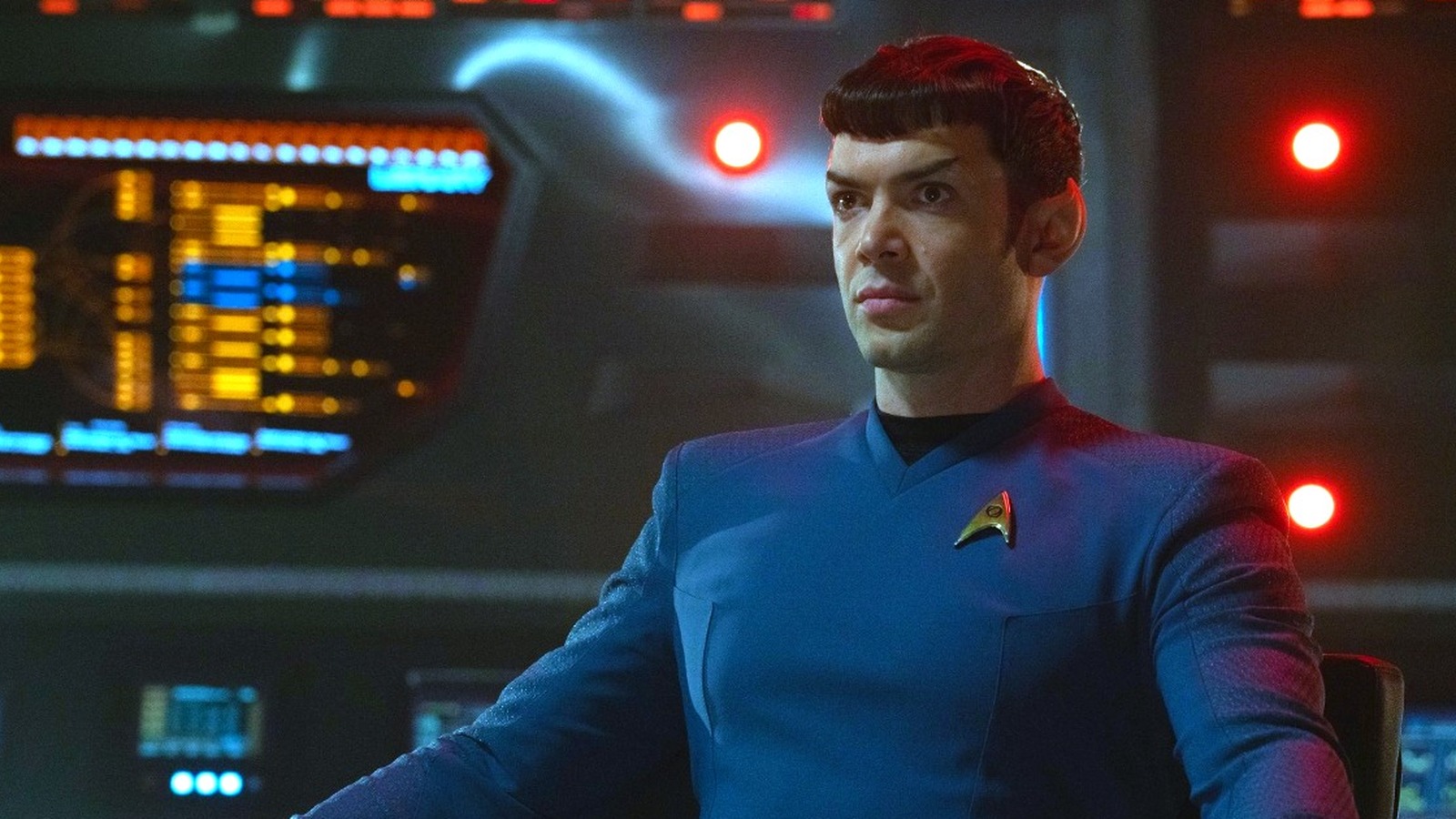 Spock's ka'athira first appeared in the series original episode "Charlie X" (September 15, 1966), where, in a moment of pause, Spock played the instrument while Uhura (Nichelle Nichols) was singing. The ka'athira is a 12-string instrument, usually made of wood, and having several buttons, presumably for tuning. In an episode of "Star Trek: Voyager", it is noted that it operates on a seven-note scale, a scale common to Earth music in the 19th century. The ka'athira was designed by a Desilu prop maker named Wah Chang who also helped design the "Star Trek" communicators, tricorders, and Romulan warbirds.
Expanded Universe lore explains that the ka'athira is capable of playing a range of 60 cycles per second to 3,180 cycles per second.
Spock, the Enterprise's science officer, doesn't seem like he should be a musician, but in light of what's being said about "Strange New Worlds," that now makes perfect sense. In the season premiere episode, "All That Wander" (June 30, 2022), Spock and several other crew members find themselves on a crashed Starfleet ship facing the Gorn – a species of angry aliens resembling lizards that incubate inside humanoid bodies like in "Alien" by Ridley Scott. The situation becomes increasingly desperate as more monstrous baby reptiles infiltrate and attack the crew. Spock has an emotional outburst, screaming in rage. This outburst, it seems, shattered something in his brain and rendered Spock unable to control his feelings as well as he had in the past. While Dr. M'Benga could have treated Spock with drugs, ka'athira was the best solution. Spock taught himself to play the instrument, and lo and behold, we're hooked up to the existing canon.