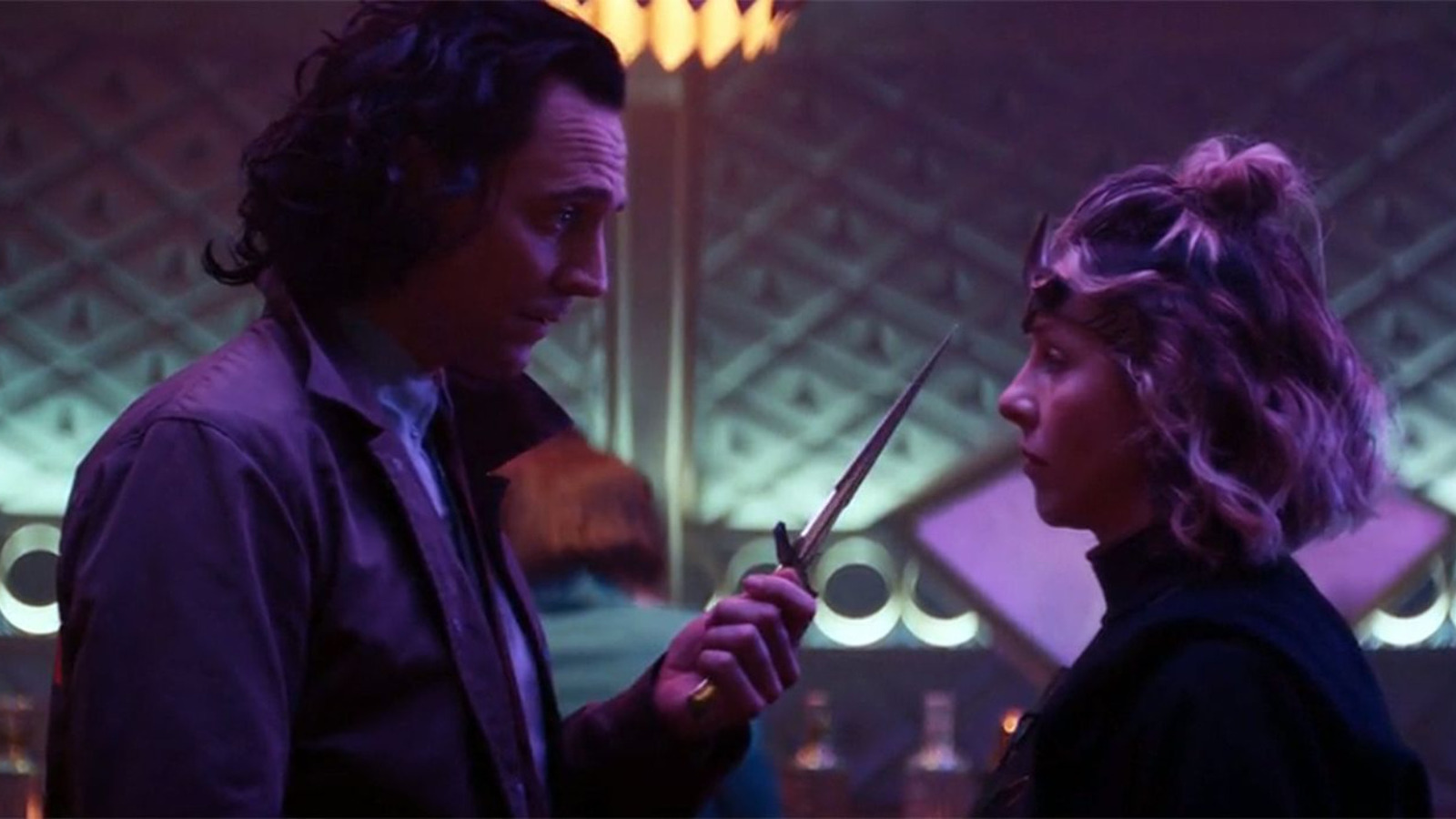 The way the original scene plays out, Sylvie asks despondently, "Do you think that what makes a Loki a Loki is the fact that we're destined to lose?" With that infamous Tom Hiddleston grin that lies somewhere between James Bond and The Joker, Loki responds, "No, we may lose, sometimes painfully, but we don't die. We survive." Hearing Loki utter those words, it's easy to see he believes them after dying horribly at the hands of Thanos at the beginning of "Avengers: Infinity War." 
The deleted scene takes place just after their bonding moment, showing Loki betraying Sylvie and turning on her when Mobius (Owen Wilson) and the TVA come to re-capture both of them to course-correct the considerable branch they've created after breaking out of the preferred timeline. Loki holds Sylvie at knifepoint in an attempt to offer her up to the TVA in his place. "I'm not your enemy," Loki says, with Sylvie shouting "I am!" Sylvie bites Loki's arm and breaks free and gets summarily clocked in the chest by Hunter B-15 (Wunmi Mosaku).  
If this part of the scene had been kept in, whatever connection they had as Loki variants would have been unquestionably altered. It would also bring into question yet again whether or not anyone can ever truly trust a Loki. At some point, there has to be some moral progress for Thor's adopted brother, even if it makes him a little less fun to watch.