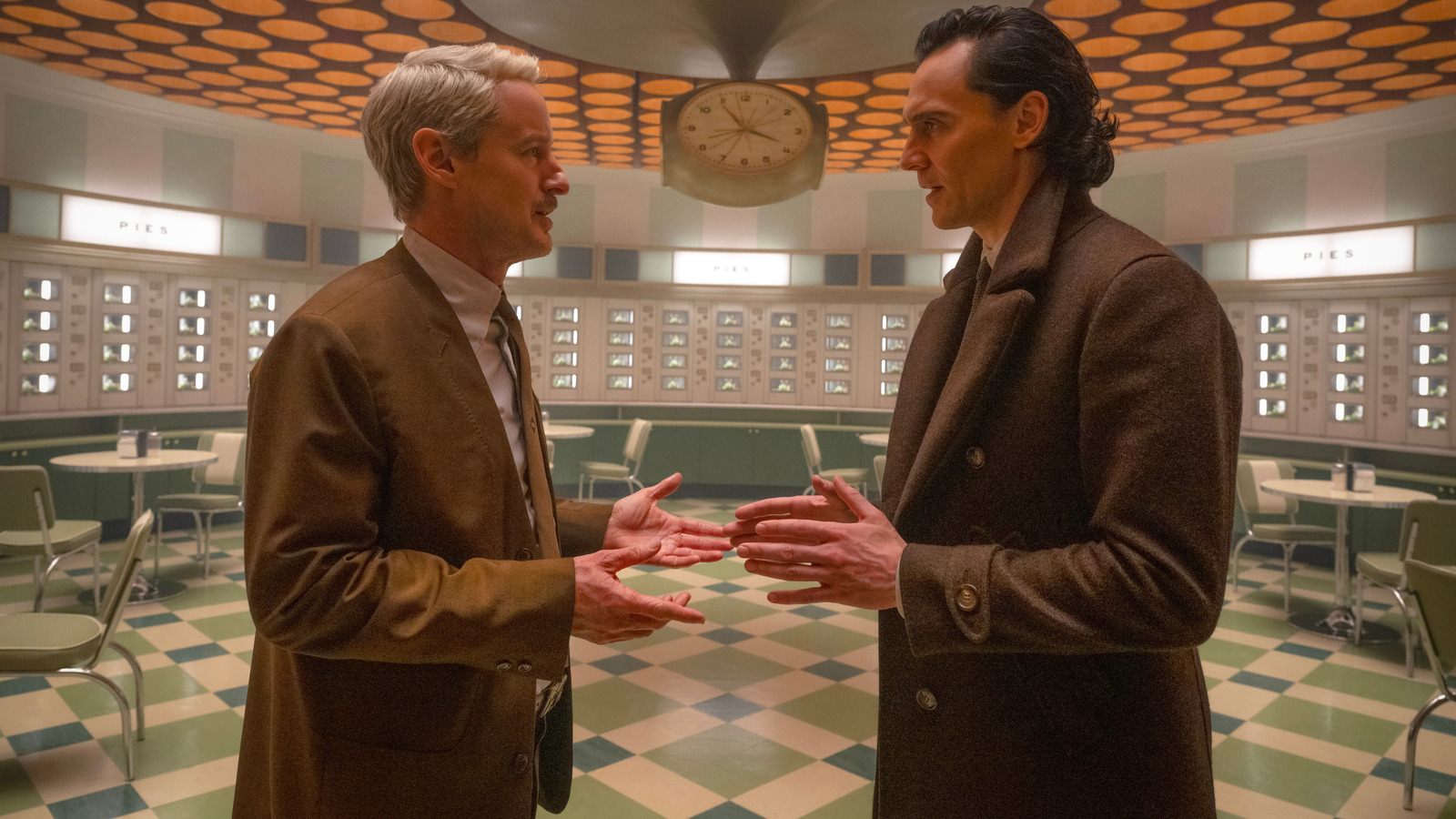 As complex and uncontrollable as the various branching timelines became by the end of the debut season of "Loki" — thanks in large part, of course, to both Tom Hiddleston's antihero and Sophia Di Martino's variant Sylvie causing some mischief by doing away with He Who Remains, the precursor to the Kang infestation that's about to wreak havoc on the Marvel Cinematic Universe — that's nothing compared to the task shouldered by the Time Variance Authority. This mysterious and ethereal organization exists out of time and space, with Owen Wilson's Agent Mobius giving us a familiar face to help orient ourselves, and the actual set and production design had to reflect this. If nothing else, this featurette (which is included below) ought to encourage a healthy sense of respect for the hardworking crew on each and every Marvel project.
In addition to the reveal that the Chronomonitoring Wing, essentially the central nervous system of the entire TVA and the memorable location of so many important scenes throughout the series, only really came together after the scripts were developed, the featurette also dives into Kasra Farahani's inspired work, as commended by star Tom Hiddleston, in blending the past and future together to create the TVA's truly unique aesthetics. The show was perhaps a bit hit or miss for me personally, with some of issues likely exacerbated by the pandemic and Marvel's subsequent release date rejiggering, but there's no denying the fact that the show felt wonderfully and refreshingly distinct on the visual side of things.
Fans can purchase the "Loki" season 1 4K UHD and Blu-ray set today from your preferred retailer, while season 2 of "Loki" will premiere on Disney+ on October 5, 2023 at 9pm ET/6pm PT.