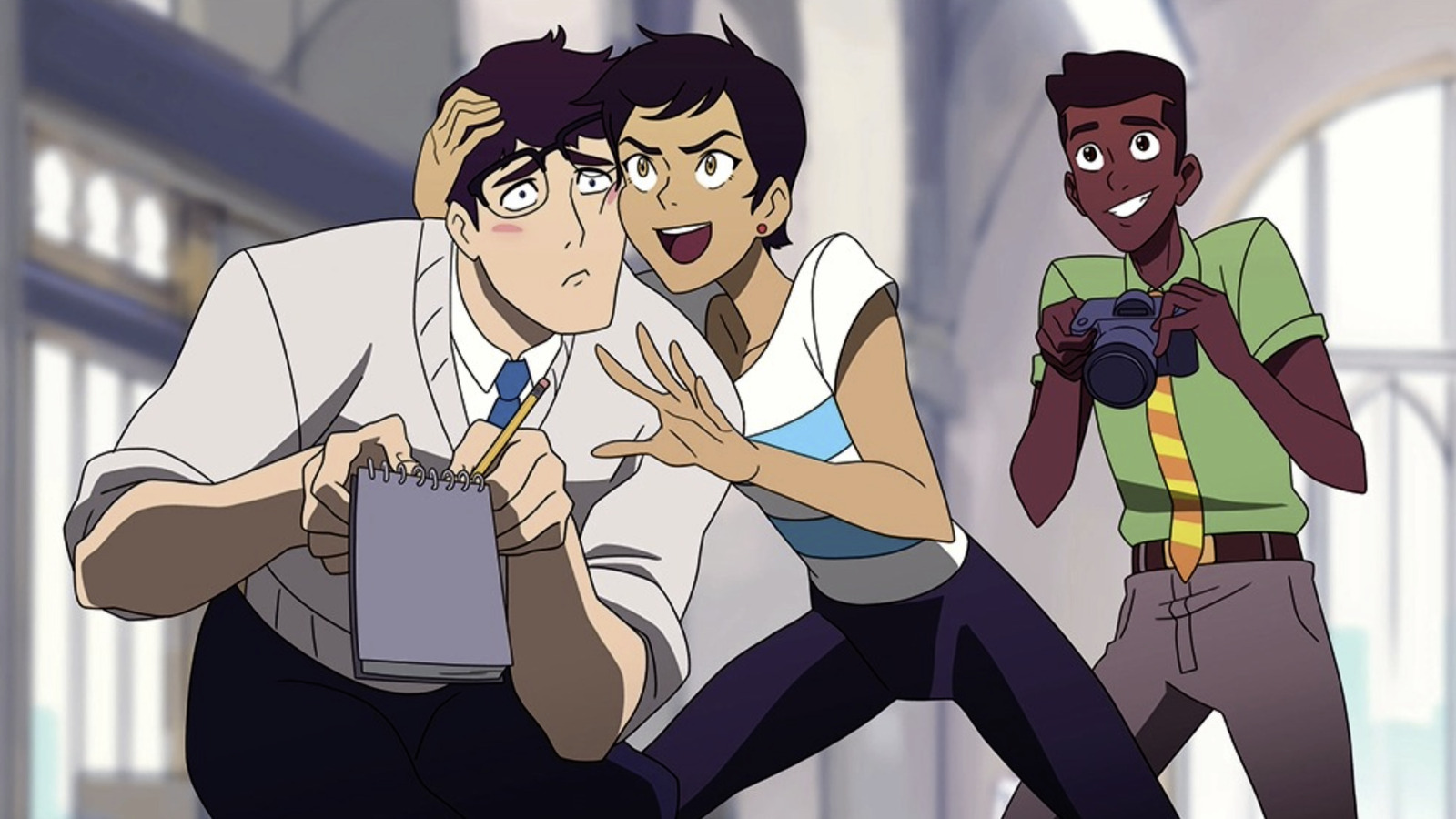 "My Adventures with Superman" is for all intents and purposes an origin story. What makes this one work so well is that it simultaneously offers something fresh and new for long-time fans, while educating newcomers to what makes Superman special without spending too much time to retread the old ground. Krypton is mentioned, but there's no flashback to its destruction or Superman's crash landing on Earth. We see Clark discovering new powers throughout the series, but no montage of him hiding his identity through school.
Indeed, as Superman himself says at one point, he's always researching where he came from and what he can do, and it's a pleasure to watch him do it. He doesn't know he's invincible, but always jumps in front of fire to protect people because he knows he should, and he's not invulnerable, constantly getting beaten up and looking really hurt . "My Adventures with Superman" references the wider DC Universe, but still feels like a fresh take that takes on the essence of the character without any baggage and it's a joy to behold.
Helping with the freshness and novelty of it all are the anime visuals. Studio Mir are no strangers to the DC Universe, having worked on both "Harley Quinn" and "Young Justice," and they bring a jaw-dropping sense of action to the series. Similarly, the anime's influence is clear, with tons of nods and references, from the most obvious "Dragon Ball" and "Sailor Moon," to direct visual nods to "Neon Genesis Evangelion." and "Gurren Lagann".
If there's a problem with this approach, it's that CG is a bit sloppy and the "moe" style is distracting at first – especially when we've had over a decade of DC shows and movies. already inspired by the anime.