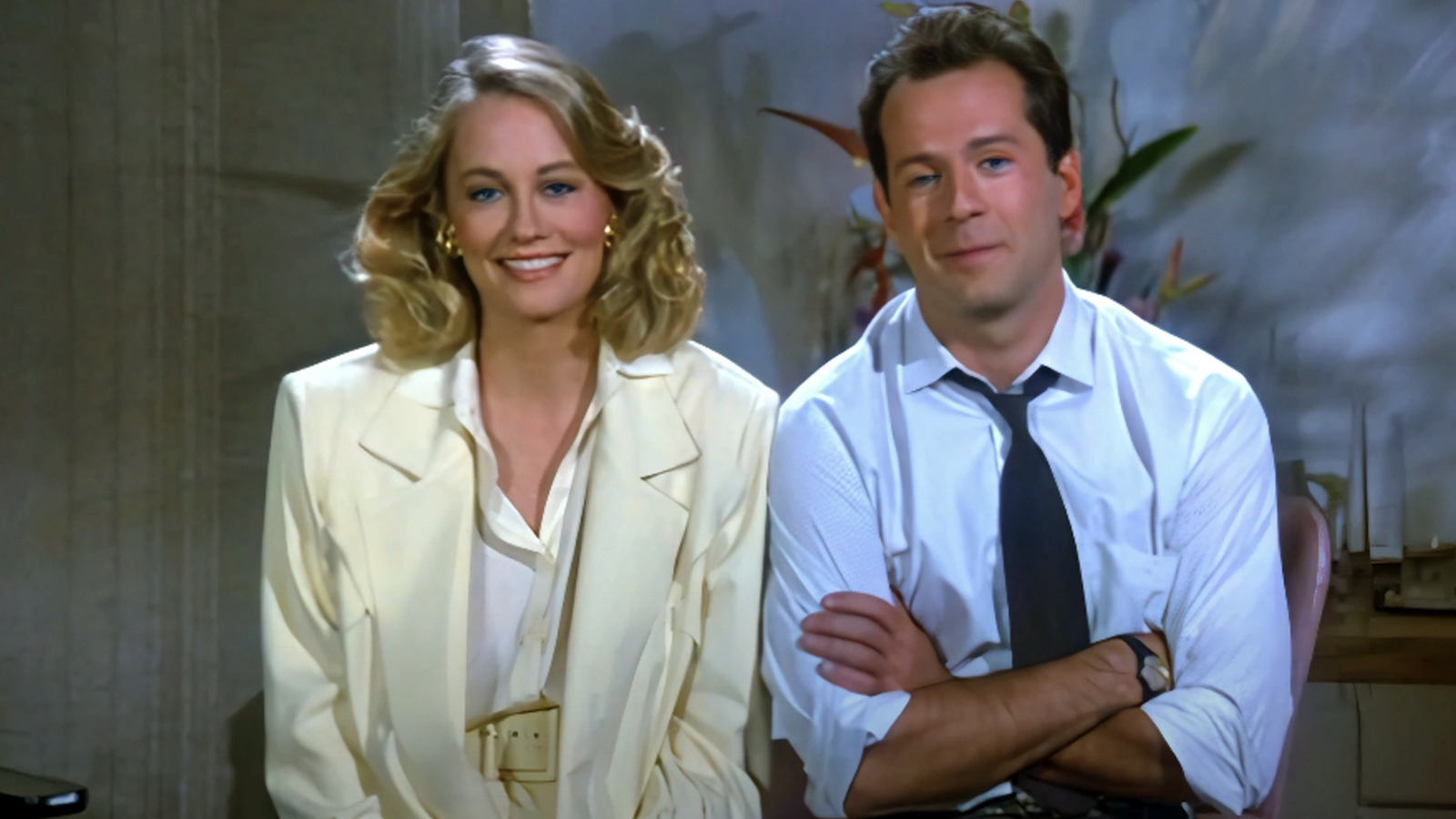 In terms of your cast, and obviously Bruce probably couldn't do this, but Cybill, Curtis, and Allyce … could there be a Q&A, some kind of interview retrospective, something like that?
I spoke with the cast yesterday. I'm sure they'd be up for something like that, but there's nothing like that planned at the moment. Again, this all happened largely because of the strike. It was a period where I was very intensely involved. Then the strike hit, and of course Disney said, "Well, you can't be involved now in the way that we had imagined, but it's very clear what we need to do. We don't think it's going to be a problem, blah, blah, blah." Of course, nobody knew the strike was going to last 150 days, so we haven't put anything like that together, but I'm sure something like that could be put together.
Obviously Bruce wouldn't be involved, but he and I are still really close. I try to see him once a month. I was just on the phone with his wife yesterday, and I know it means the world to them. I know he really wanted his little girls to see it. I know Emma really wants the girls to see it. I know his older children, although I haven't spoken with them directly in a bit, have always been big fans of the show. Anyway, to answer your question, the answer is no. We haven't put anything like that together, but everybody's still very invested in the show, so I'm sure we can probably make something like that happen.
That would be wonderful. It's amazing that this is all coming together, and I'm excited to share "Moonlighting" with younger people because they haven't really seen the show. I just think there's a timeless quality to the show. It will continue to play.
Yeah, it's hard to believe how long ago it was. I'm not sure you're aware of this. It was 30 some years ago. I won't lie to you, for me too, emotionally, it's very overwhelming. I had no idea what I was doing when we did it, except that I knew what I wanted to do. The fact that I found these comrades who were willing to do it with me was kind of amazing. Bruce was an amazing comrade, Cybill, Allyce, Curtis — an extraordinary crew of people. Then I picked this moment too, and it wasn't because I was a smart person. It was completely kismet when ABC simply wasn't paying attention. For a long time, we were able to do exactly what we wanted to do, and then when they looked up, it was successful. They said, "Hey, this is great." I'm not sure under normal circumstances, frankly, we would've been able to be quite as rebellious as we were.