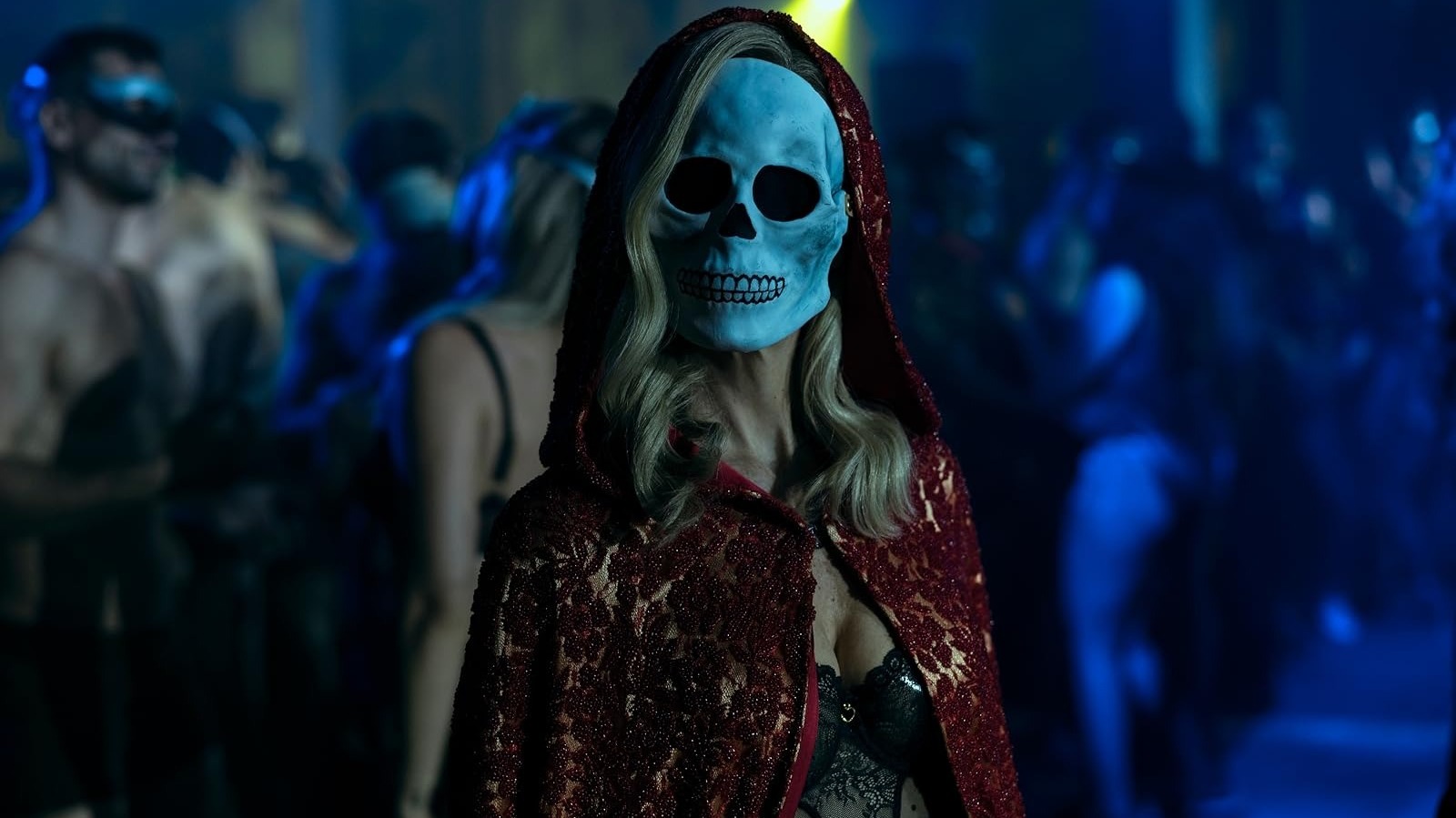 Much like "The Haunting of Hill House" and "Bly Manor," "The Fall of the House of Usher" is far from a cut-and-dry adaptation of the titular Poe story that most of us were required to read in high school (not that I'm complaining; Poe's original tale is a deliciously nasty piece of work). It also incorporates elements from across the writer's oeuvre, although the trailer wisely limits its focus to the references that people are most likely to be familiar with. Specifically, Poe's poem "The Raven" doesn't get a shout-out here so much as a co-author byline, between the multiple shots of ravens and Greenwood ominously chanting "Nevermore!" at the end.
Directed by Flanagan and his frequent collaborator Michael Fimognari, "The Fall of the House of Usher" features a shocking number of talented character actors, many of whom are now established members of Flanagan's acting troupe. Joining Greenwood are Carla Gugino, Mary McDonnell, Carl Lumbly, and Mark Hamill, as well as Michael Trucco, T'Nia Miller, Paola Nuñez, Henry Thomas, Kyleigh Curran, Samantha Sloyan, Rahul Kohli, Kate Siegel, Sauriyan Sapkota, Zach Gilford, Willa Fitzgerald, Katie Parker, Malcolm Goodwin, Crystal Balint, Aya Furukawa, Daniel Jun, Matt Biedel, Ruth Codd, Annabeth Gish, Igby Rigney, and Robert Longstreet. Kohli, in particular, seems to be having a ball playing the Roman Roy of the show's "Succession" riff, interrupting the trailer's rapid-fire montage of macabre and bloody imagery with a darkly hilarious rant about satin being "silk for poor people." Next month can't get here soon enough!
"The Fall of the House of Usher" premieres October 12, 2023, on Netflix.