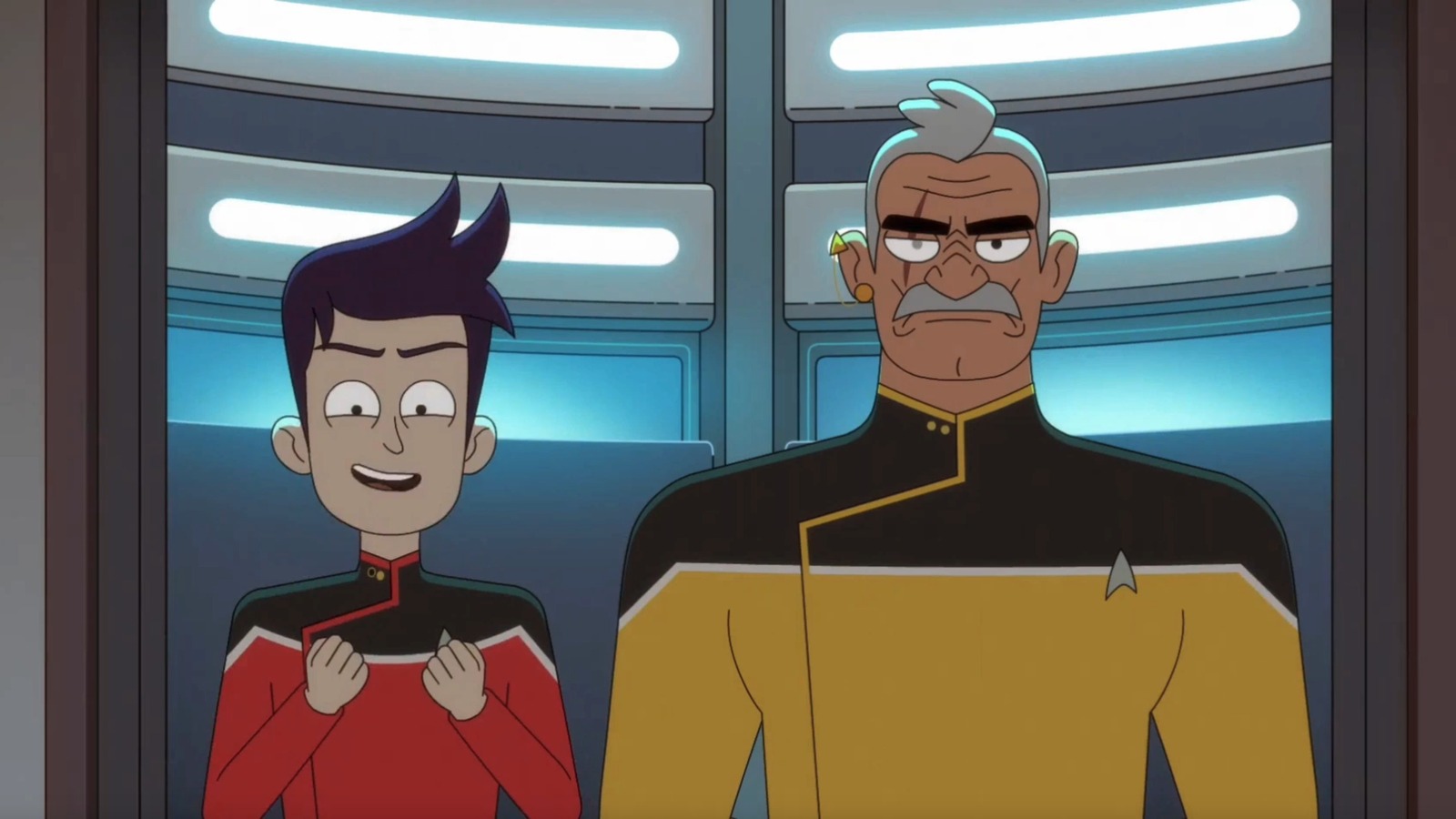 For as much as "Lower Decks" can stir things up by poking fun (out of a sense of endearment, mind you) at classic "Star Trek" tropes, the show's creative team simply never misses an opportunity to shine a spotlight on any of the franchise's more underrepresented or unappreciated aspects. After decades of watching anonymous and nameless security officers typically show up in an emergency (quick, name any security officer from the early seasons of "The Original Series" — you probably can't!), only to die an unceremonious death as an episode's early casualty without so much as a second thought, "Empathological Fallacies" finally decides to set the record straight. The end result provides a new reason to love this small circle of the "Lower Decks" crew all over again.
The trick comes from upending expectations. Upon exploring this never-before-seen deck of the Cerritos, the amped-up Boimler is just a little too eager to get a crash course in all the butt-kicking action that the security team is typically known for. Instead, he's met with slam poetry, charades, and tarot cards as examples of how the security team seemingly passes their team between red alerts. But even as our lovable "Boims" gets more and more disheartened by what he assumes is an inability to take the job seriously, Shaxs' team shows exactly what they're made of when the B-plot dovetails nicely with the main action. As the Betazoid diplomats attack the paranoid Captain Freeman (Dawnn Lewis), the security officers spring into action with nothing short of ruthless efficiency — even if part of that involves Shaxs talking down a rabid Dr. T'Ana (Gillian Vigman).
Once Boimler experiences them in their natural element, clearing the bridge of intruders and saving the ship, he finally sees the light.