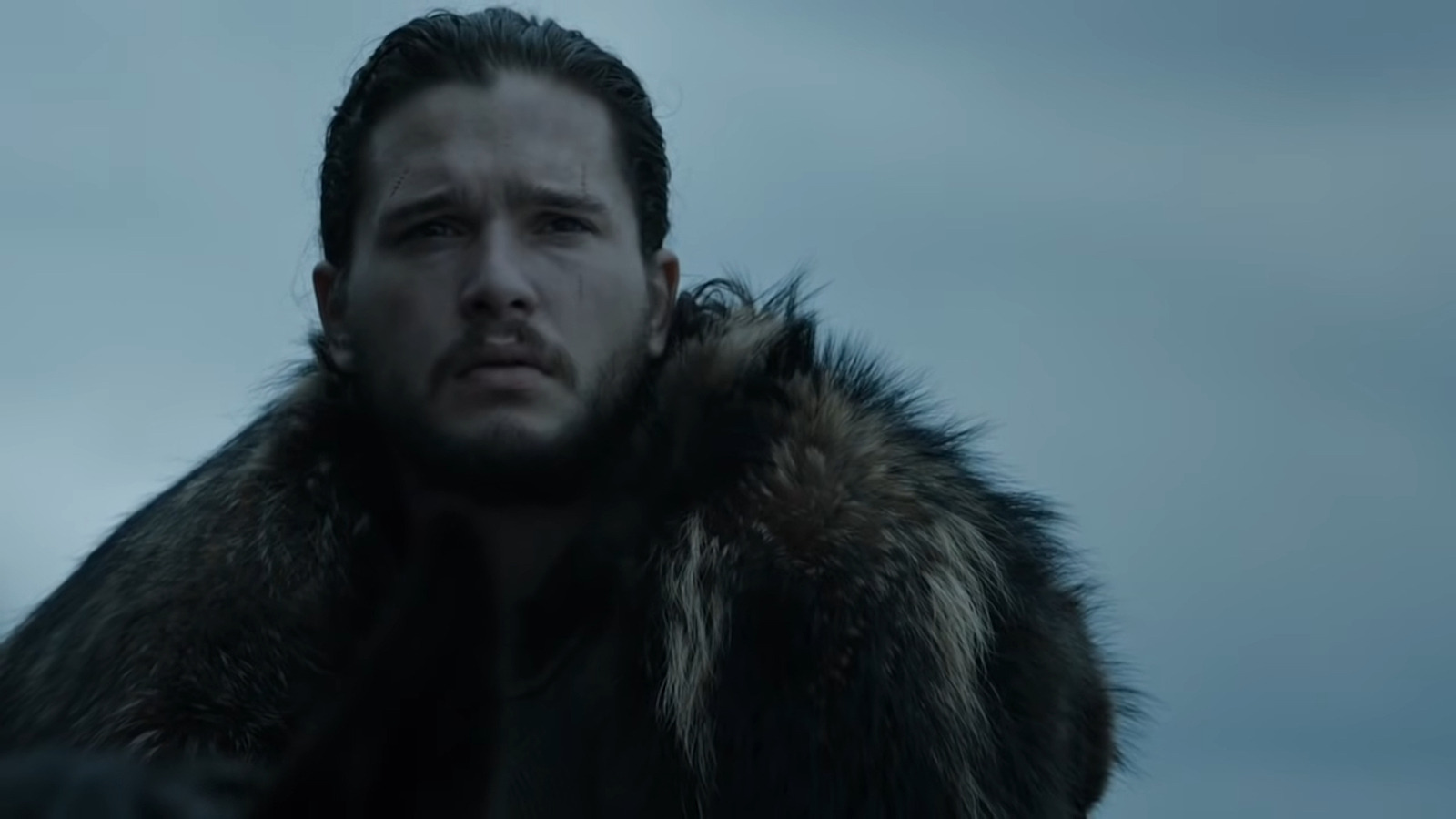 Harington was speaking about shooting the battle in the widely lauded season 6 episode, "Battle of the Bastards," when Snow and his sister Sansa Stark (Sophie Turner) confront her evil husband Ramsay Bolton (Iwan Rheon), leading to a huge battle with some heartbreaking deaths. Harington told the publication that while they put mud made of makeup on him, the actors were covered in real mud by the end of the shoot. He also said they didn't have transport back to home base, so they would spend the entire day on the cold set. Adding in the weight of his costume (22 lbs.) and his sword (4.4 lbs.), and things were rough. 
But the costume wasn't just heavy. It involved some difficult footwear. Harington said: 
"Plus, I was in f***ing high heels, because I'm short and they need me to look taller than other people, so I'm carrying fifty pounds in high heels. You'd have about a week or two where your body went into shock, going, I can't, I'm knackered. But you just kind of get into it and your muscles build up, and it was actually quite a good workout every day. You didn't need to go to the gym."
That sounds like quite a work day! Despite the challenges, he later said, "You push everyone to their limits, and something brilliant happens." That episode certainly was brilliant. Of his Short King stature, Harington joked that Turner and co-star Isaac Hempstead-Wright, who played Bran, eventually grew beyond his own height. "I'd go from looking down at them to looking up at them. Now they pat me on the head. I used to pat them on the head, ruffle their hair. Now Sophie ruffles my hair."
"Game of Thrones" is currently streaming on Max.