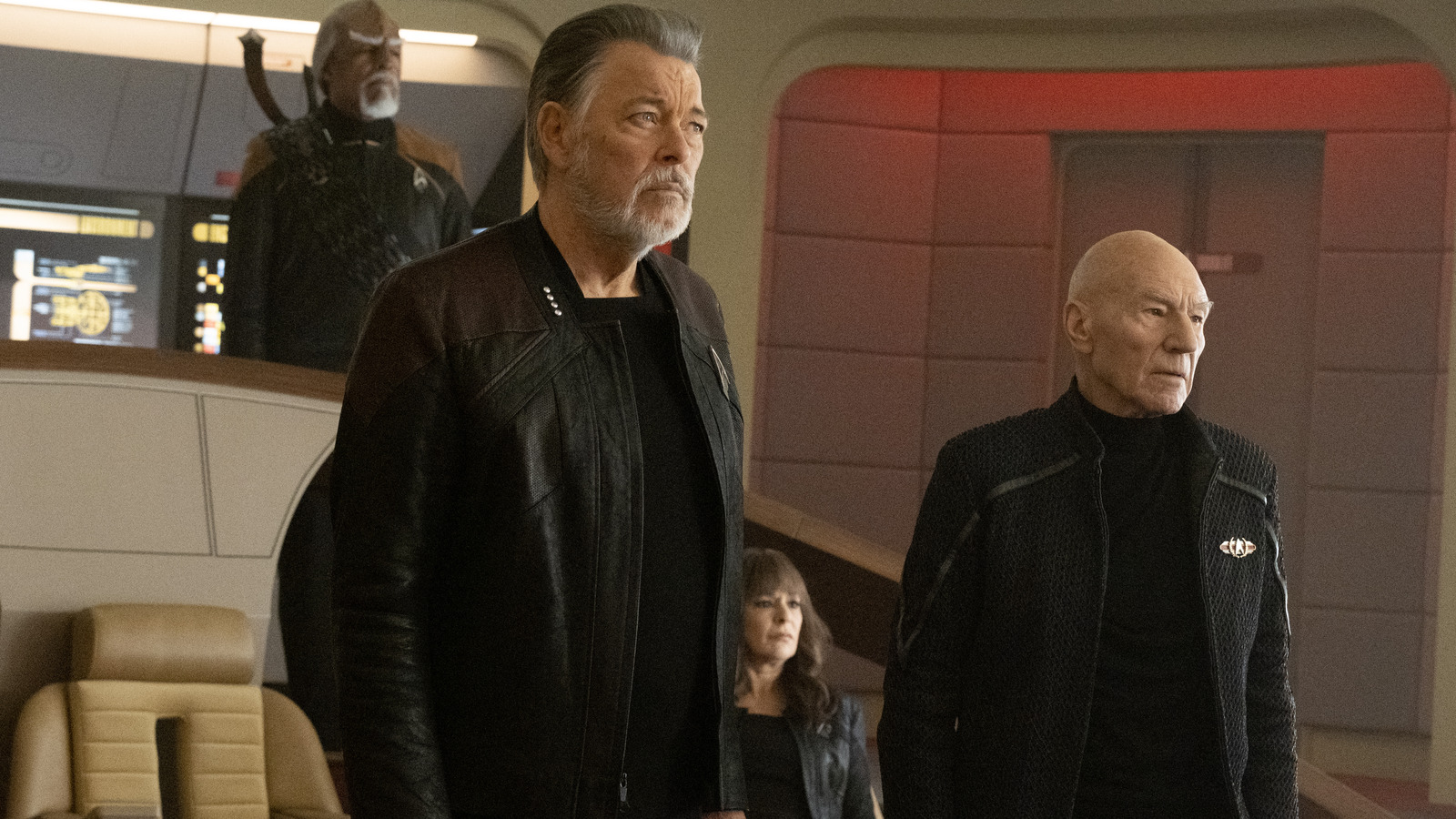 Showrunner Terry Matalas has been vocal about his desire to shepherd "Star Trek: Legacy" after leading season 3 of "Picard" to such success and now we can safely consider Jonathan Frakes a staunch supporter of #TeamStarTrekLegacy. Having reprised his role as William Riker on "Picard" and even lent his talents behind the camera as director on the "Lower Decks" crossover episode of "Strange New Worlds" (among many, many other "Trek" productions over the years), Frakes has a unique perspective on the franchise in general and specifically the fan-driven movement to see "Legacy" become a reality. In a recent interview with Variety, the actor admitted that he's "very interested in the idea of it." As he put it:
I think [Paramount] can't deny not only the fan reaction, but the fact that the numbers put the show at the Top 10 on the streaming charts. And that season of 'Star Trek: Picard' was arguably among the best seasons of any 'Star Trek' — I think we all agree on that. I mean, 'Star Trek' fans are loyal. It's not millions and millions of people, and it's not the youngest fandom in the world. But I am an eternal optimist, and I believe in a perfect world, they will find the assets and the energy and hire Terry to put together this 'Legacy' show and that will, in fact, come to fruition."
If Frakes is to be believed, this spin-off show is only a matter of if, not when. The circumstances surrounding the WGA and SAG-AFTRA unions in trying to fight for a fair deal with the producers likely throws doubt on any exact timeline of when "Legacy" might be given the green light. But until then, Trekkies, stay tuned to /Film for any updates.