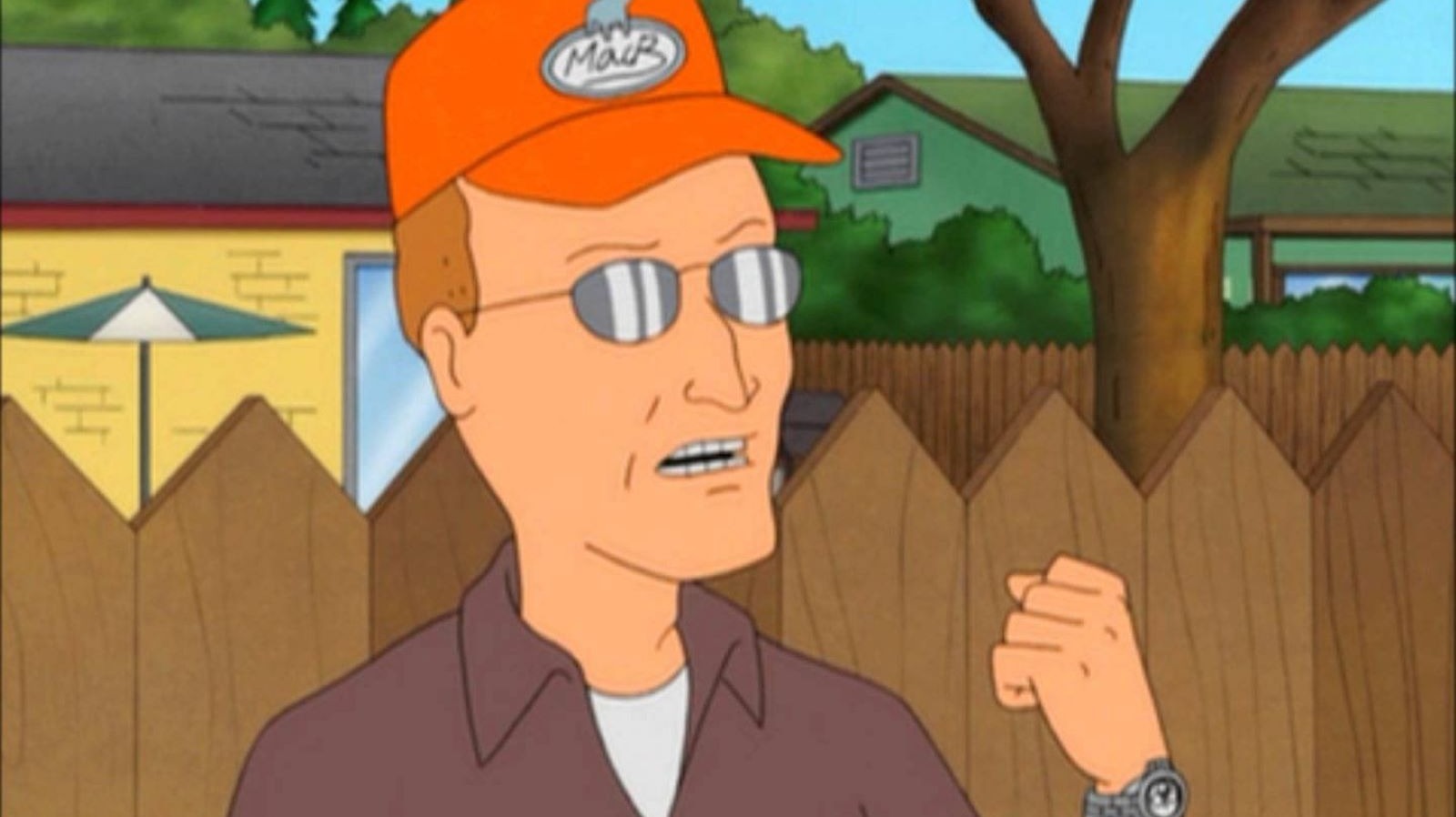 A mainstay of one of the most popular and successful animated shows in American television is no longer with us. TMZ reports that actor, writer, producer, comedian, and, in recent years, entertaining YouTuber Johnny Hardwick was found dead earlier this week at his Texas home. No cause of death has yet been reported, though /Film will update as more information comes to light. Meanwhile, fans of "King of the Hill" took to social media to mourn the passing of one of the unequivocal highlights of the animated series.
Born in Austin, Texas, Hardwick performed as a stand-up comedian for years before landing an appearance on "The Jon Stewart Show." Steadily building out his profile throughout the industry, he eventually landed on the radar of prolific television producers Greg Daniels and Mike Judge. The pair offered him a job on a then-unknown animated project called "King of the Hill," paving the way for him to take on even greater creative responsibilities as the show took off and his voice-acting role as Dale Gribble became a permanent fixture on the series. Although his credits include a handful of other projects to his name, it's safe to say that his claim to fame came predominantly through his work on the outstanding "King of the Hill."
A unique voice with a strong personality to match, Johnny Hardwick will forever be remembered for providing some of the best laughs and unforgettable moments on one of American television's most prolific animated shows.