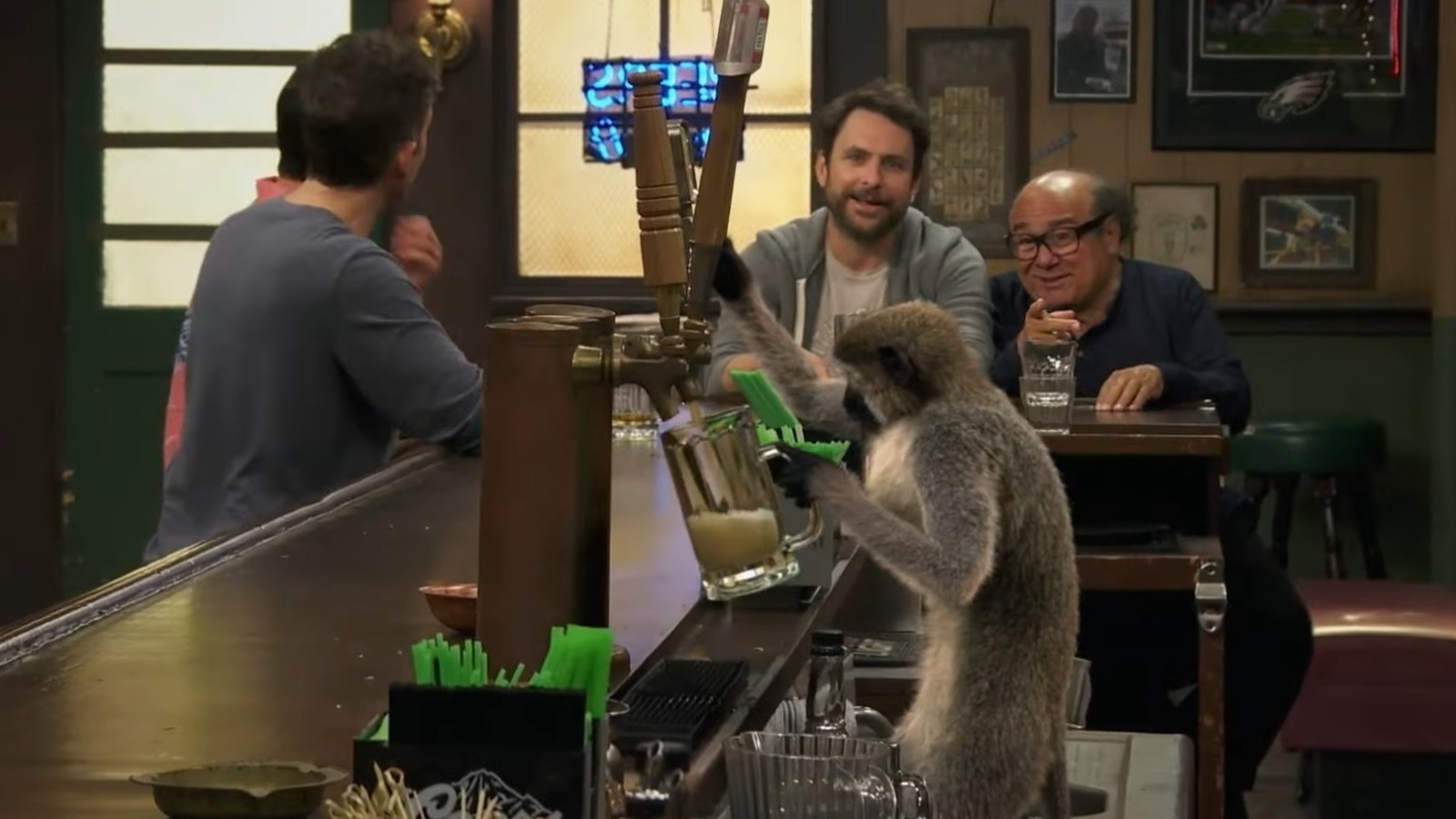 In "The Gang Gets Cursed", Mac sports a monkey paw which he claims brings him good luck, as evidenced by being selected for Paddy's Pub for an episode of the reality TV series "Bar Rescue". He found the paw, still attached to the monkey, behind the barrels, where it had apparently been decomposing all this time. While we don't know exactly how much time has passed since the gang returned from Ireland, it's safe to assume the monkey is at least partially mummified at this point. But how did he end up behind the drums in the first place?
Either he got himself drunk after he robbed the bar and passed out, undisturbed because the gang was in Ireland, so apparently he just didn't need to change barrels, or he is found locked in the bar when the gang went to Ireland and he starves to death after running out of bass mix and maraschino cherries. Whatever the cause of his disappearance, the monkey is extremely dead and missing a hand. For once, a strange animal death may not entirely be the gang's fault, but they sure could have handled the search for the corpse a little better. Well, at least Mac had his monkey hand stolen by Chase Utley. There's a bit of revenge for the beer monkey, from the afterlife.
New episodes of "It's Always Sunny in Philadelphia" air Wednesdays on FXX and are available to stream the next day on Hulu.