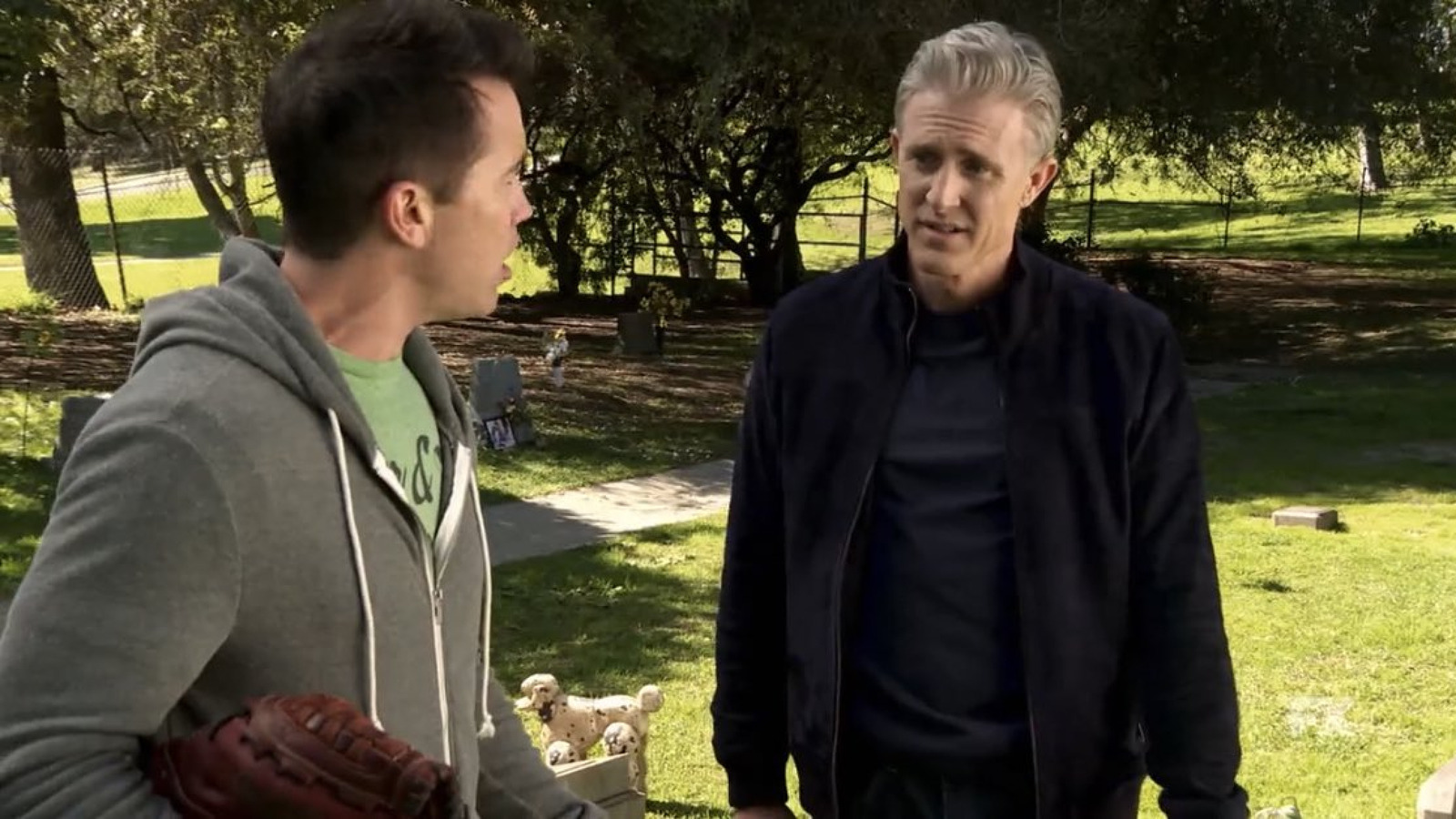 In the episode, Mac and Dennis attempt to pitch their brand of liquor to Cranston and Paul when Mac thinks he sees Philadelphia Eagles quarterback Jalen Hurts walk into the bathroom. They follow him into the bathroom and pitch their idea to the closed bathroom stall door, only to be shocked when Philadelphia Flyers mascot Gritty comes out instead. Dennis is flabbergasted that Mac could mistake a man for a giant orange monster, but Mac still tries to introduce his lifestyle and drinking group to Gritty. The funky orange monster has become beloved by more than just Flyers fans, as his funky design and outrageous antics have made him one of the internet's most beloved mascots. In fact, her appearance was even teased on McElhenney's Twitterwhere fans went crazy for a potential cameo.
Gritty isn't the first Philadelphia mascot to feature in "Always Sunny," however. In the Season 3 episode "The Gang Gets Invincible", Charlie (Charlie Day) fights while dressed as the Green Man with the Philly Phanatic, the Philadelphia Phillies mascot. Fans of the show were hoping for a showdown between Green Man and Gritty, but unfortunately Charlie was busy with Cranston and Paul. Hey, there's still Season 17. Maybe we can get a Gritty/Phanatic/Green Man cage match for the ages!
New episodes of "It's Always Sunny in Philadelphia" air Wednesdays on FXX and are available to stream the next day on Hulu.