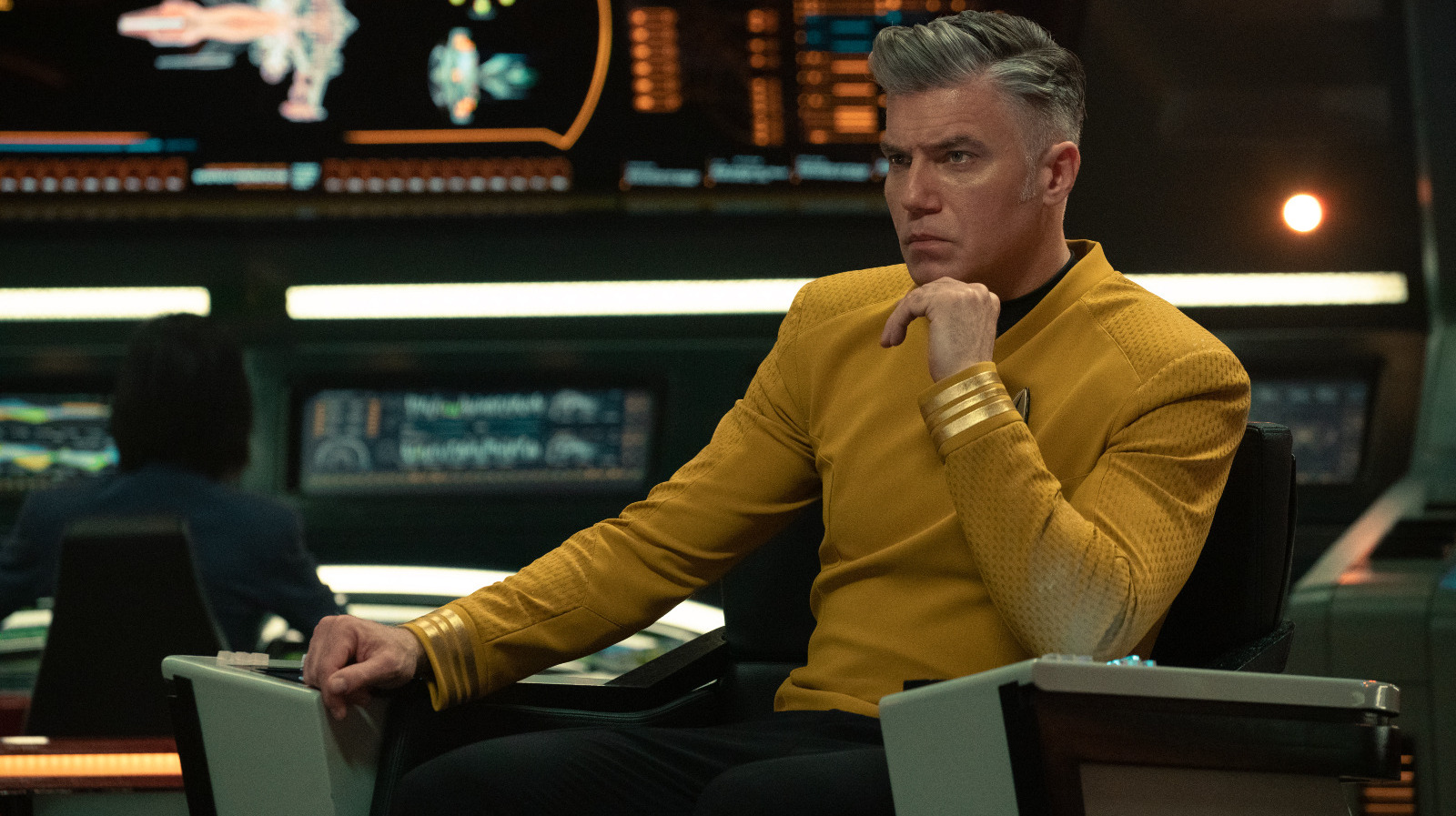 Captain Kirk (William Shatner) doesn't pay attention to "Trek" Twitter, or wherever "subspace chatter" about his predecessor, Captain Pike (Jeffrey Hunter), occurred. In Hugo Award-winning "The Menagerie," the first two-part episode in "Star Trek" history (and only one in "The Original Series"), Kirk is unaware of Pike and everything Spock's plan to steal the Enterprise.
Spock has served with Pike for precisely 11 years, 4 months, 5 days, and he will do whatever it takes to restore his happiness, even if it means acting in a seemingly illogical, non-Vulcan way. In "Strange New Worlds", Anson Mount's Pike was haunted by visions of his future, and in "The Menagerie", we see firsthand how the rescue of cadets from a radiation leak left Hunter's Pike horribly disfigured, unable to move or speak in his futuristic wheelchair except by flashing lights yes or no.
Although he knows it is "treason and mutiny", Spock kidnaps Pike and commandeers the Enterprise in "The Menagerie". Setting a course for Talos IV, he lets the computer run the ship, and that takes us back to the original unaired "Star Trek" pilot, "The Cage." The characters then do what "Star Trek" writers and online culture vultures have been doing ever since: namely, watching the old "Trek," stripping it for chop-shop parts, and framing new stories around it. of these parts.
As we'll soon see, Data, Spock's deadpan "Next Generation" counterpart, would also have fun, doing an impression of his captain giving orders, the way Spock uses recordings of Kirk's voice. To his credit, after lying, disobeying orders, and doing the Vulcan nerve pinch on anyone who gets in his way (all for a good cause, Pike's Talosian happily ever after), Spock surrenders to court martial.