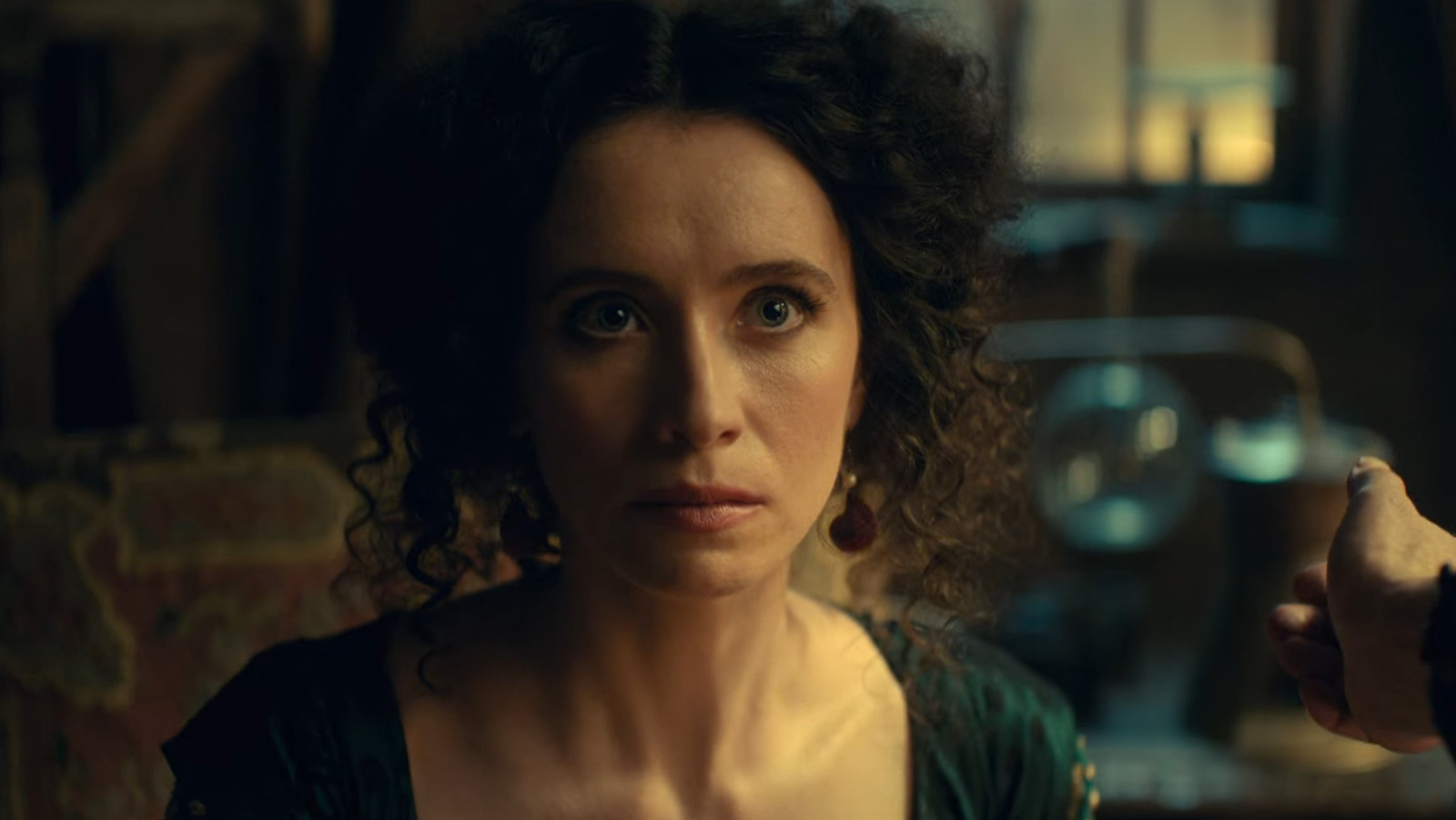 A lot of people are after Ciri, but Rience is one of the scariest. He's a dangerous mage with strong shooting powers and he tortures Dandelion (Joey Batey) for information on Ciri before Yennefer (Anya Chalotra) comes to his rescue. The woman he responds to is Lydia, and she's even scarier. In season 2, she used a blood ritual to try to find Ciri using some of her blood, and the magic went awry, disfiguring Lydia horribly. She is "the woman without a voice" as she has no lower jaw and uses powerful magic to hide her flaws, only speaking telepathically. She is also the Faceless Woman, according to Rience, as we see him touch the illusion and part of her real burnt and distorted face is revealed.
In the books "The Witcher" is based on, written by Andrzej Sapkowski, Rience and Lydia work for Vilgefortz (Mahesh Jadu), the leader of the Brotherhood. In the Netflix series, their connection isn't quite as clear, but Vilgefortz is clearly even more hypocritical than Lydia. The Brotherhood is a den of vipers, and he is the best serpent. If he hires known criminals like Rience and Lydia to be his search tendrils across the realms, then he's even more dangerous than anyone could have guessed. Everyone wants to find and control Ciri for their own reasons, but Vilgefortz and his cronies are probably the biggest threats for the second half of Season 3.
"The Witcher" Season 3 Part 1 is now streaming on Netflix.