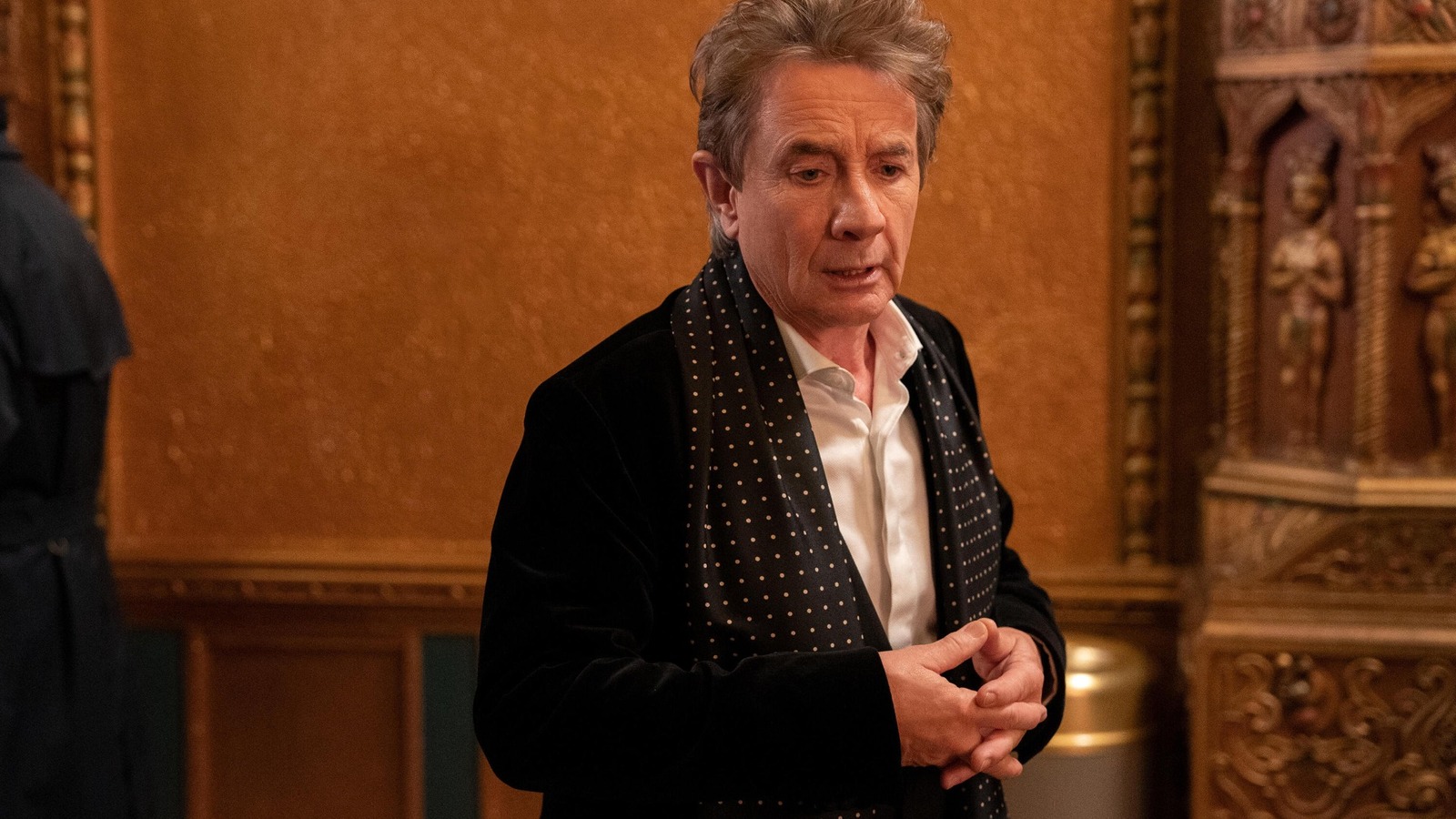 The plot of Oliver's play is a tense, noir murder mystery, where a brutal murder takes place in a lighthouse in Nova Scotia. A nanny becomes one of the prime suspects, and this role is played by Loretta (Meryl Streep), who is rediscovered by Oliver after she spends years auditioning for roles. Ben's "death" clearly rattles everyone, and Oliver copes with the truth by talking to Loretta at the party — just when Loretta implies that she wants to know Oliver better, Ben bursts into the scene, proclaiming that he's beaten death. Being the jerk he is, Ben talks to every co-star, producer, and understudy to cement his return, and Oliver breathes a sigh of relief, as Ben's resurrection turns out to be good publicity for "Death Rattle."
However, the same night, Oliver, Mabel, and Charles board the elevator and see blood dripping from above, and they move out of the way just in time for Ben's dead body to collapse onto the floor. This time, the murder has occurred inside the Arconia, giving the trio enough reason to seriously investigate Ben's death. While Mabel and Charles sleuth it out, Oliver desperately attempts to save "Death Rattle," which has been dropped by his producers due to the controversies surrounding the lead. During Ben's funeral, Oliver pleads with a critic to give his play a favorable review, but she honestly, yet gently, explains that "Death Rattle" doesn't quite have the Oliver Putnam spark traditionally associated with his work.
After Oliver reminisces about a conversation with Ben, he suffers from cardiac arrest due to the stress of the situation and is asked by his doctor to not indulge in emotional extremes. However, is Oliver the kind of guy to ever listen?