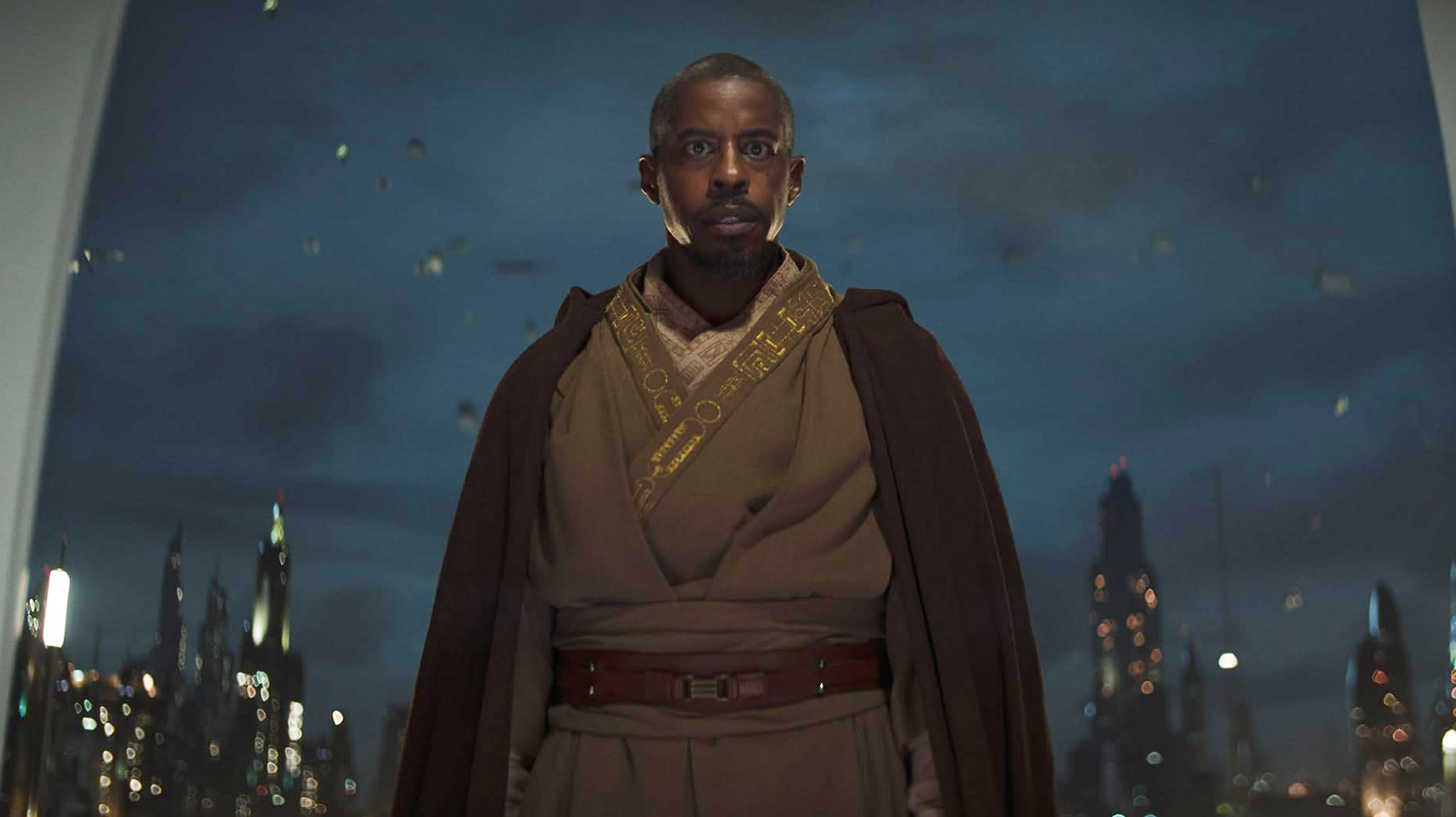 You can plainly see the scrollwork on Beq's clothing in "The Mandalorian," based in part on Best's own tattoos. "He had all this glorious art, and once he got into the story of it, I did my own research," said Trpcic. "We incorporated an Afro-futuristic version of that tattoo work into his Jedi robes, which completed his story of redemption from his own walk in life. I got to reinvent a Jedi robe."
It's not just his fashion sense that sets Beq apart from other Jedi. When Best was figuring out the character for "Jedi Temple Challenge," he locked onto the idea of him being a teacher first, a warrior second. "This is the first Jedi that we've seen that is dedicated to just teaching," Best told StarWars.com in 2020. "And I wanted to pay homage to some Jedi of the past. There's a mentorship that Obi-Wan Kenobi has and that Yoda has that are very much a nurturing kind of mentorship and I wanted to see if I could capture that nurturing sense." Thankfully, "The Mandalorian" doesn't undermine this idea. Instead, it only affirms it by making Beq a hero who risks his own life and limb to save someone else.
Clearly, everyone involved put a lot of thought and consideration into Best's return to a galaxy far, far away, not least of all the actor himself. It wasn't something he took lightly. Best has been incredibly open about the terrible impact the initial reactions to Jar Jar Binks had on him and his mental health, spurring him to contemplate suicide at one point. To see him welcomed back to "Star Wars" with open arms years later, well, it's enough to fill you with the type of hope that "Star Wars" has always championed.