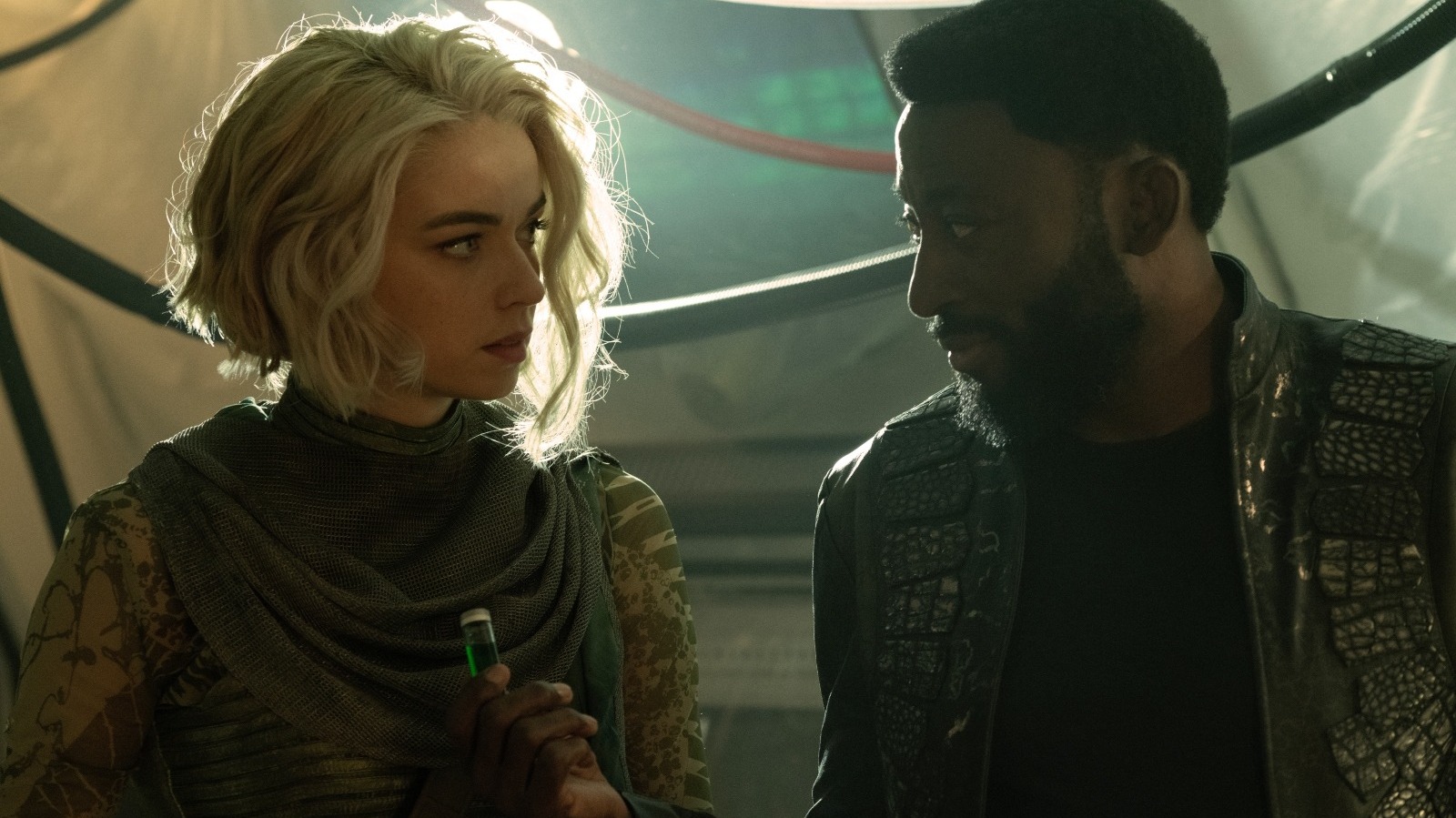 Jess Bush was particularly keen on getting his fists dirty. Bush has previously worked as a model, having appeared on "Australia's Next Top Model," and regularly makes jewelry and artwork she calls Bee Totems, which involves encasing dead bees in a special crystal resin. Connected with the natural world, and a very physical person, Bush wanted to do a bit of a fight scene. She says:
"It was awesome. I was so excited about it. Me, Jess, I'm really physical and I'm the happiest when I'm spending all my energy outward, and climbing, jumping off things and I'm riding. So for me, that was great. I loved having the first script and seeing it in advance. And for Chapel, it was really interesting to tap into what would get her to this point. emotionally, because she's naturally quite a loving and caring person. It was cool to investigate that for her."
Nurse Chapel, a character played by Majel Barrett in the original "Star Trek," was rarely in the line of fire, usually consigned to the infirmary. In "Strange New Worlds", Chapel takes on more outside missions, shares a lot more about her personal life, and will inevitably find herself in more extreme combat scenarios. How does someone who has taken the Hippocratic oath handle the fight? It's a question that "Strange New Worlds" certainly raises.
The same could be said of Dr. M'Benga, a character played by Booker Bradshaw in the original "Star Trek." Olusanmokun was also excited to fight and explore, saying:
"It was fantastic. It was really exciting to prepare for these things and to make sure that we had done it right, that it looked fresh and different. It took a lot of work, but we were very excited to do it."