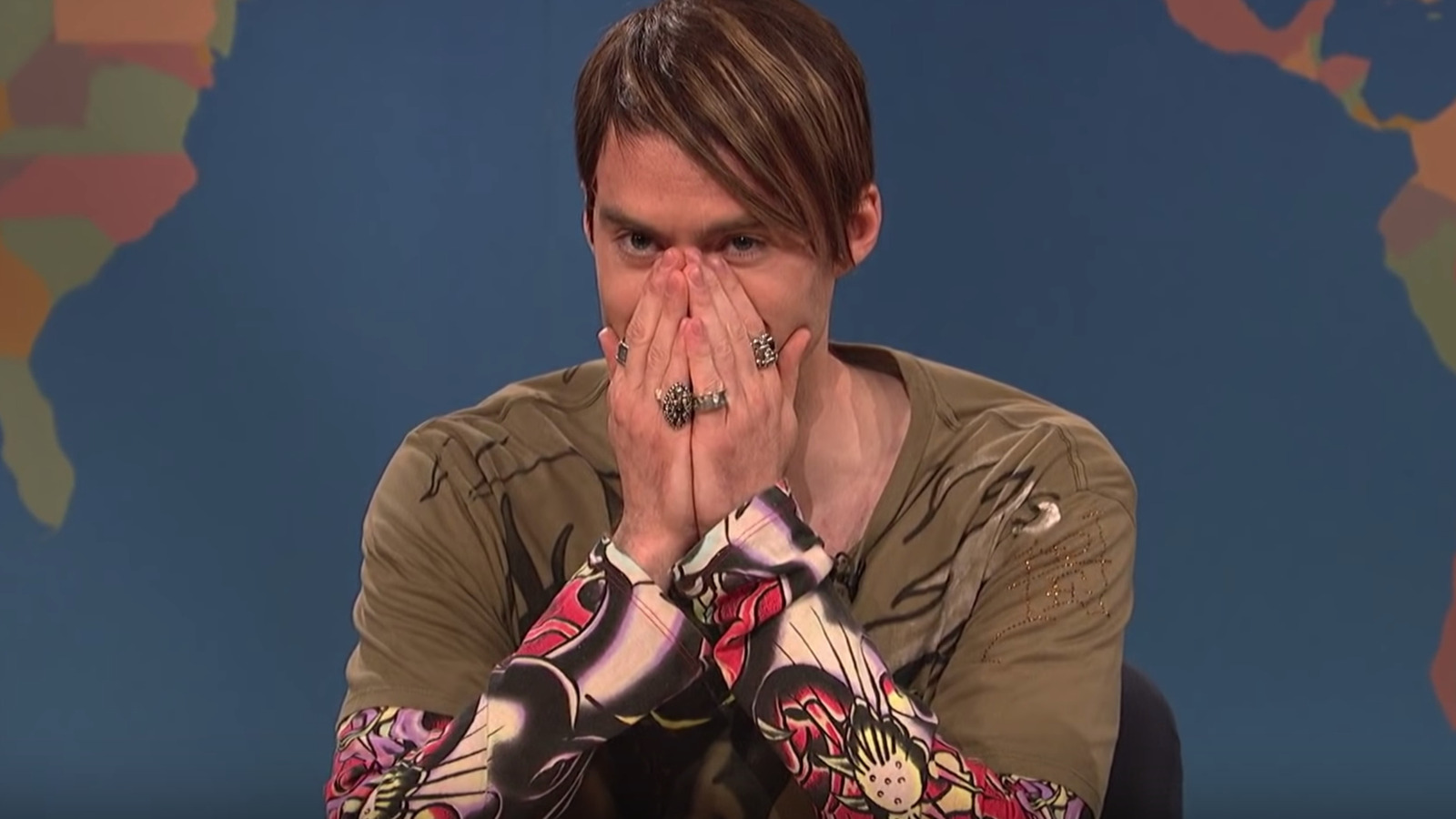 Even before Stefon aired, Bill Hader struggled to keep him together while playing the character. "The first time we made it to the dress [rehearsal]Bill started laughing a lot," John Mulaney recounted in the Behind the Sketch interview. "And then afterwards he apologized because he has a strong work ethic and thinks it's wrong to mess up , and I think it's very funny to mess up. "
From then on, it became Mulaney's mission to make his collaborator laugh as much as possible. It was a fairly easy task – all he had to do was throw Hader a last-minute curve ball. The comedian wasn't a big fan of live filming and he tended to rehearse his lines too much. "I'm someone who obsessively goes over my lines, executes them, executes them constantly," Hader explained on "The Howard Stern Show" in 2013.
Mulaney took advantage of Hader's over-preparation by changing his lines at the last minute. Hader wasn't likely to laugh at the jokes he knew, but the news might surprise his funny bone. Sometimes he would write entirely new jokes on the cue cards held up for the actors behind the camera. One such joke caused Hader to snap harder than he had ever done before.
"The one that he really drew me to that I didn't know was up there was on Halloween," Hader told Stern. "So they turn over the cue cards, and then I'm expecting a joke, and it comes, then in some fresh new handwriting on the cue card and it says 'Hey Seth, you know how Blackula is the Dracula black?' and he says 'Yes', and I go, well, they made him a Jew, you know what the name of the Jewish Dracula is? And he says 'Sidney Applebaum'.