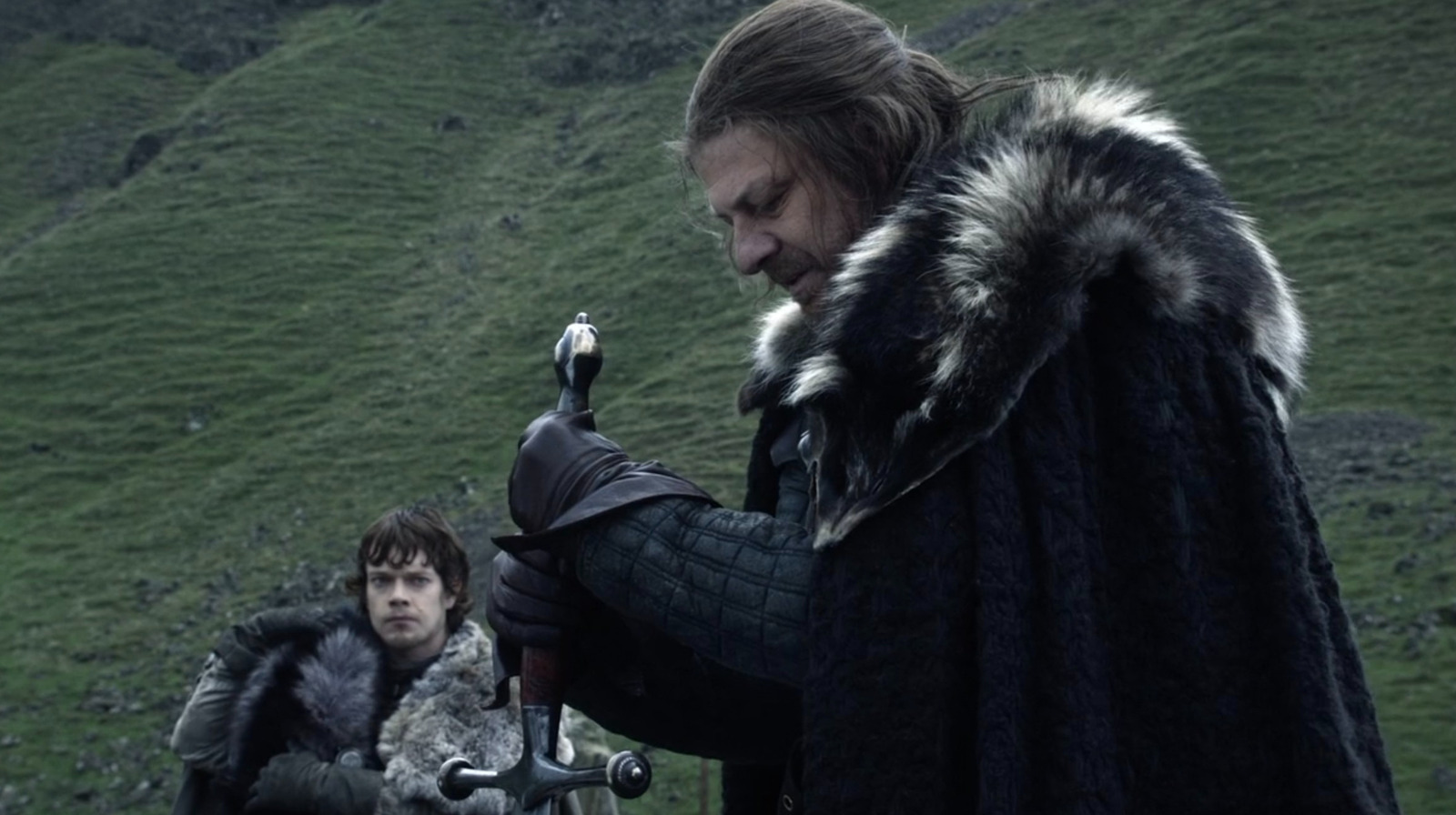 "Game of Thrones" filmed in several countries over the course of its run, from Iceland to Croatia, but their home base for the show was always Belfast in Northern Ireland. As shooting in England or Wales was deemed to be too costly, Northern Ireland was chosen. It also provided many benefits crucial to the look of the show, particularly around Winterfell. In Bryan Cogman's "Inside HBO's Game of Thrones: Seasons 1 & 2," David Benioff said of the location:
"Northern Ireland offers a broad array of diverse locations within a short drive. Windswept hilltops, stony beaches, lush meadows, high cliffs, bucolic streams — we can shoot a day at any of these places and still sleep that night in Belfast."
Something else happened to be made in Belfast, and that was the RMS Titanic. Paint Hall, the large studio in which "Game of Thrones" filmed, is called that because it's the building in which the painting of ships built by the Harland & Wolff company was done. One of those ships was the Titanic, which as we all know sank on its maiden voyage. The entire complex is even called Titanic Studios.
If you are someone who believes in omens, be them good or bad, shooting in that same space must have been odd, especially if you consider the parallels. That was the "Ship of Dreams," ready to take ships to the next level. "Game of Thrones" was hoping to do the same for television, and on their maiden voyage, they sank just like ship. Unlike a ship, though, "Game of Thrones" could pick up the pieces and try again, which is what HBO let its creatives do.
They couldn't have dreamed of a better second go-around. Meanwhile, Titanic II is still waiting to make its maiden voyage.