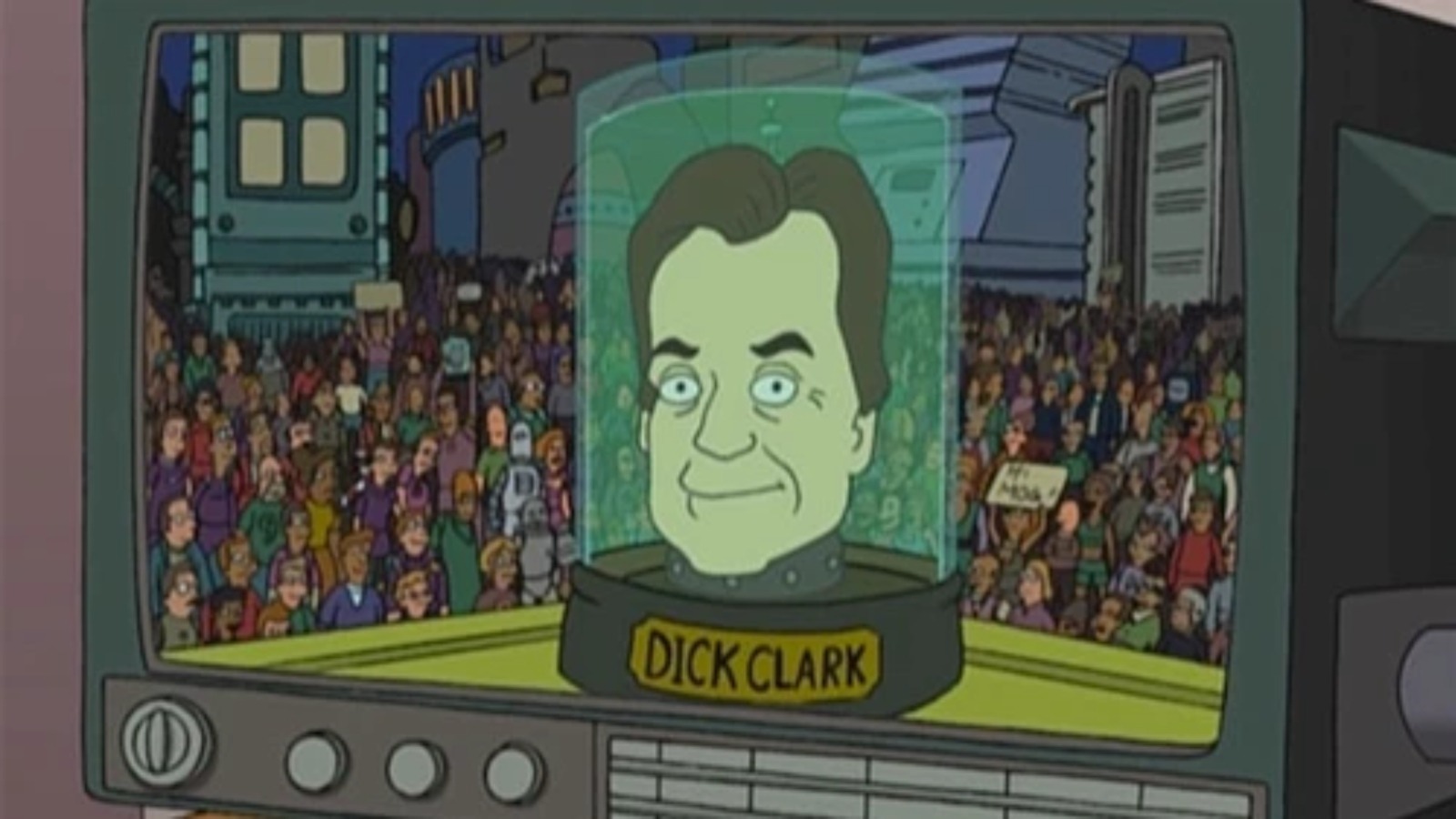 The premiere screening of "Space Pilot 3000" was, according to Verrone, held at Griffith Observatory, which sits on a high Hollywood cliff and overlooks Los Angeles. The pilot was projected onto the ceiling of the Observatory's planetarium, one of the more impressive planetaria out there. Evidently, Clark showed up for the gala … even though he really didn't have to. Verrone remembered: 
"It was a nice turnout. […] [W]e actually screened the show on the planetarium itself. And I remember watching the show, you know, like this [leans back] and that's the way I'm used to watching it to ever since. But Dick Clark was there — if any of you remember that he was in the pilot — and I think he didn't realize that he didn't have to show up. And I remember him leaving kind of going, 'What was that?' He didn't really have a sense of what the show was." 
Clark was a pop culture giant for several decades. He was a radio DJ, paid close attention to the evolution of mainstream pop music, and hosted "American Bandstand" from 1956 all the way until 1989. He also oversaw several iterations of the "Pyramid" game show, and, yes, hosted "Dick Clark's New Year's Rockin' Eve" for over 30 years. Growing up in the 1980s, this author recalls many jokes at Clark's expense, although they were mostly to comment on how young he looked.
Clark, while serving as the face of the mainstream, would occasionally goof on his reputation. He had a cameo on an episode of "Police Squad!" playing himself, a cameo on a 1966 episode of "Batman," again playing himself, and played a mysterious financier in Robert Rodriguez's 2001 film "Spy Kids." 
"Futurama" might have escaped him, but at least he was game enough to appear.