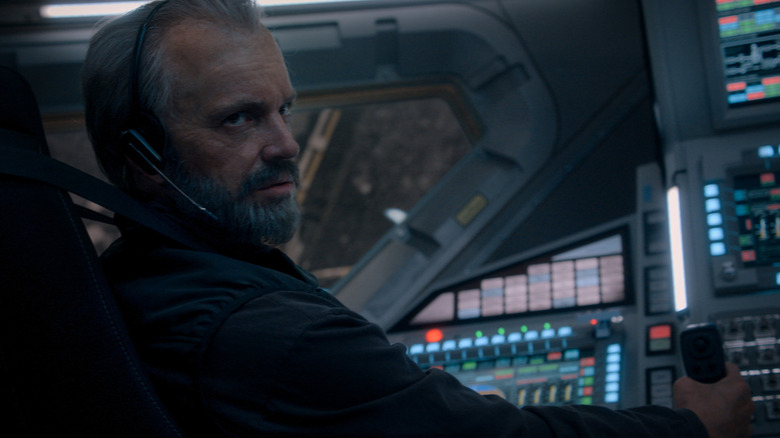 Apple TV+
Are you a science nerd who's become disheartened by our collective inability as a species to work together towards a common goal, to put ego and wealth and politics aside, and simply explore the cosmos for the betterment of our species? If you haven't been following along already, allow me to point you in the direction of "For All Mankind." I should clarify, this isn't the show to watch if you're looking for an escape from all the cynicism we've been seeing in our news headlines for the better part of the 21st Century. Rather, the Apple TV+ series shines a direct light on all our missteps through an alternate-history lens — one in which the Russians won the space race by landing a man on the moon back in the 1960s, kicking off an even more intense game of one-upmanship between the world's superpowers locked in an eternal Cold War.
After a long wait, "For All Mankind" is quickly approaching its fourth season premiere that picks up with the cast all the way on the distant planet (relatively speaking, of course) of Mars. With each season picking up roughly a decade after the previous one (which requires more and more suspension of disbelief regarding aging returning characters fitted in endearingly unconvincing wigs and makeup), this next stage of the journey now brings the action to the early aughts … 2003, to be exact. Technology has never been more advanced, progress has never felt more attainable, and the stakes have never been higher.
Here's everything we know about "For All Mankind" season 4.
When does For All Mankind season 4 premiere?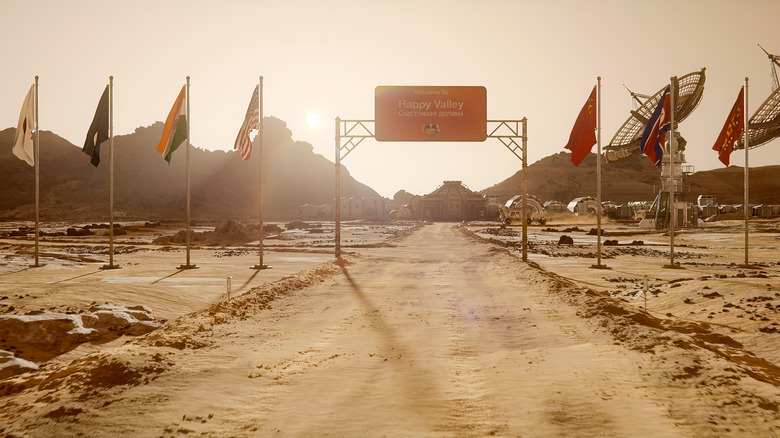 Apple TV+
Apple TV+ has officially announced the launch date for the newest and highly-anticipated season of "For All Mankind." Fans can now expect to strap in and look forward to the season 4 premiere on Friday, November 10, 2023. All three seasons thus far have consisted of ten episodes each, and season 4 isn't bucking that trend either. After debuting on Apple TV+, subsequent episodes will be made available to stream every Friday on a weekly basis until the season finale lands on January 12, 2024.
Who is in the cast of For All Mankind Season 4?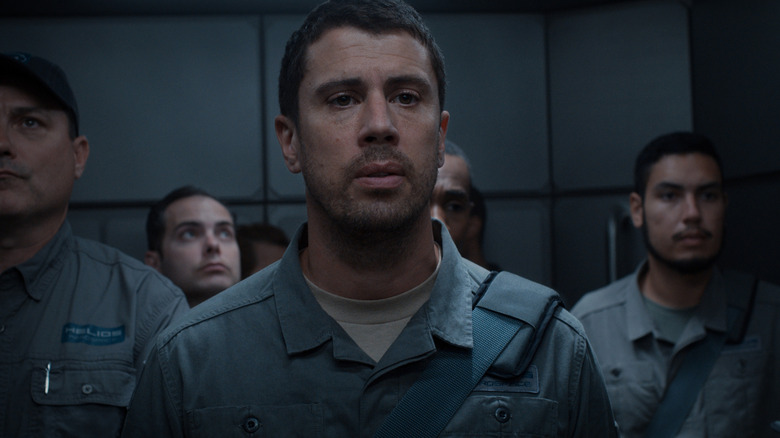 Apple TV+
From its conception, "For All Mankind" was an ensemble show, and that has stayed true with every season. Initially, the series established its core group of characters that we would follow throughout the decades. Joel Kinnaman stars as Ed Baldwin, the hotheaded and highly-motivated NASA astronaut who remains America's foremost expert on space travel. Even in his older age, he ended up traveling to Mars as part of an expensive private venture led by a tech bro (ring any bells?) that has kept him in the thick of the action. He's joined by Krys Marshall as fellow astronaut Danielle Poole, Wrenn Schmidt as NASA director Margo Madison (who has since been exiled to Russia for leaking state secrets to the Russians), Cynthy Wu as Ed's adopted daughter and astronaut Kelly Baldwin, Edi Gathegi as the aforementioned Elon Musk avatar Dev Ayesa, and Coral Peña as Aleida Rosales, an undocumented immigrant who rises to the ranks of lead engineer and Flight Director for NASA.
They will all return for season 4 of the show, while also making way for a number of interesting new faces. These include new series regulars Toby Kebbell, Tyner Rushing, Daniel Stern, and Svetlana Efremova in various undisclosed roles.
Who are the writers and producers of For All Mankind season 4?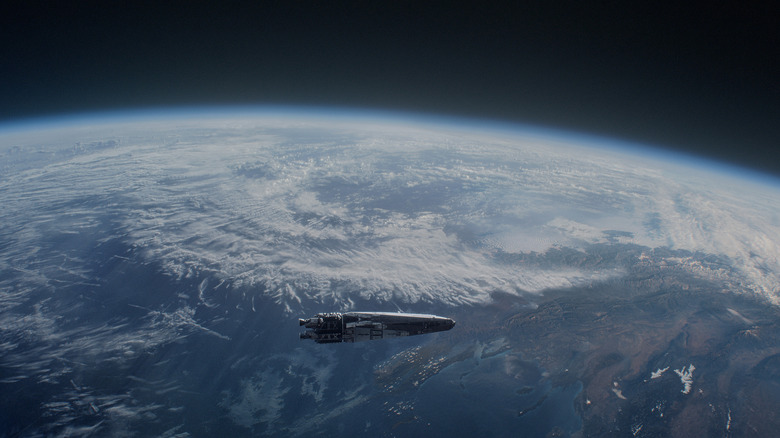 Apple TV+
"For All Mankind" was created by Ronald D. Moore, the mind largely responsible for previous sci-fi hits like "Star Trek: Deep Space Nine" and "Battlestar Galactica," along with Ben Nedivi and Matt Wolpert (both of whom worked on "Fargo" and "The Umbrella Academy"). Nedivi and Wolpert serve as showrunners and executive producers on the series, with Moore also credited as an executive producer. Maril Davis, David Weddle, Bradley Thompson, and Seth Edelstein all executive produce, as well.
Has For All Mankind season 4 released a trailer?
In a manner of speaking! Although we've yet to see any actual footage of what's in store for this upcoming season of "For All Mankind," Apple has released a nifty in-universe advertisement created by Helios, the private space outfit created by Dev Ayesa which American hero Ed Baldwin essentially defected to in order to help establish the Happy Valley colony on Mars and become the company's new public face back in season 3. Kinnaman narrates the entire commercial and pops up at the end in a brief cameo, setting the stage for the show's status quo at the beginning of the new season. The substance of the video teases a world in danger of succumbing to a lack of resources, necessitating humanity's flight to the stars. This dovetails nicely with the synopsis provided by the streamer:
Rocketing into the new millennium in the eight years since season three, Happy Valley has rapidly expanded its footprint on Mars by turning former foes into partners. Now 2003, the focus of the space program has turned to the capture and mining of extremely valuable, mineral-rich asteroids that could change the future of both Earth and Mars. But simmering tensions between the residents of the now-sprawling international base threaten to undo everything they are working towards.