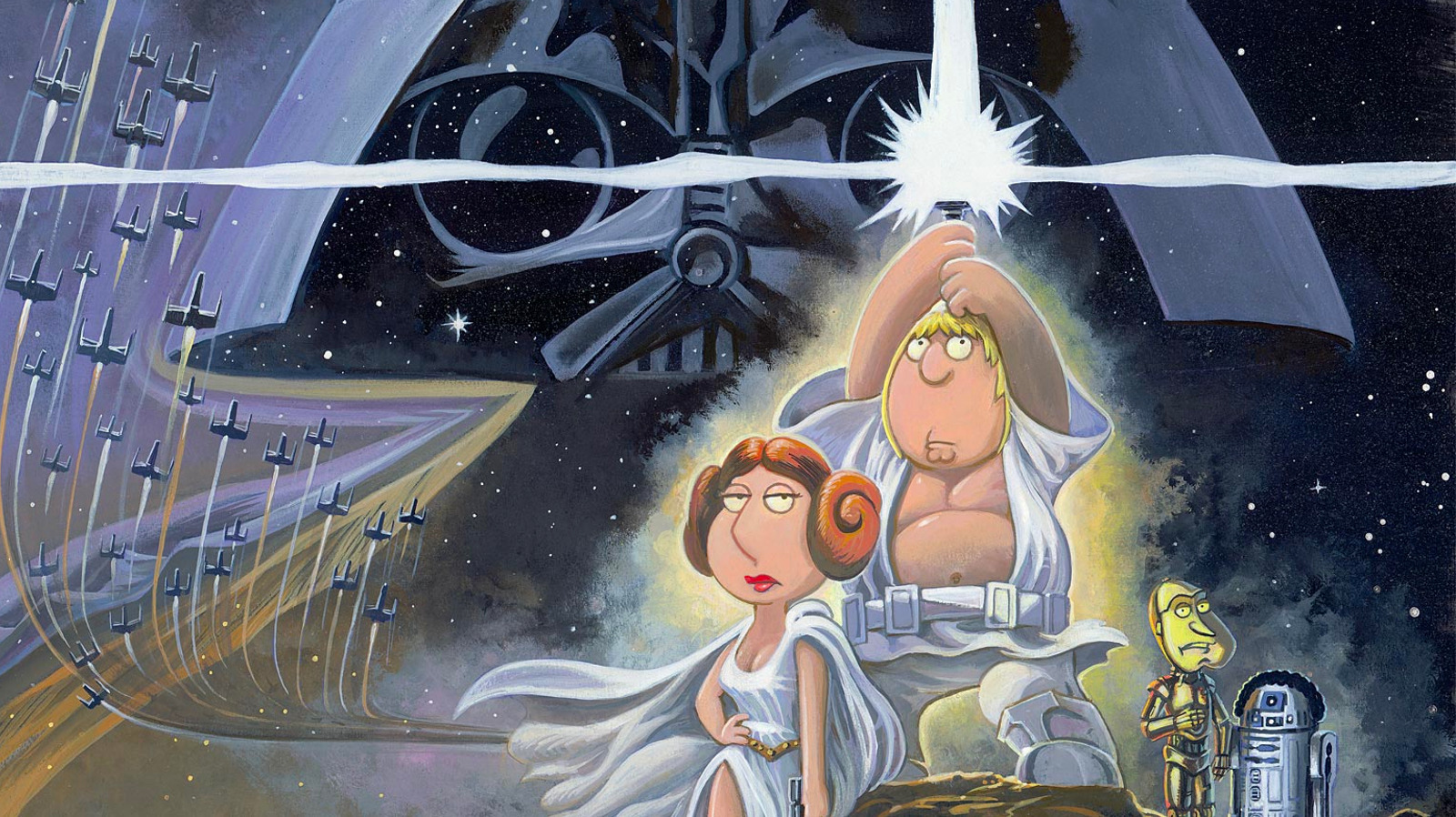 If you haven't seen the episode, the Griffins are watching golf when the power goes out at their place. Peter (MacFarlane) decides to tell the story of "Star Wars: Episode IV — A New Hope." It broadly follows the narrative of the film, but with "Family Guy" goofiness peppered in, like when Lois (Alex Borstein) as Princess Leia tells Stewie (MacFarlane) as Darth Vader that the Death Star plans are in one of the 26 briefcases the models on the game show "Deal or No Deal" are holding. Or when they call a weapon the "Death Star planet-blower-upper-gun." Magic Johnson even does a training video for the Rebel pilots. There are tons of geeky references in here, but the title is the geekiest part of it all. 
If "Blue Harvest" sounds familiar to you, it's because it was the working title that creator George Lucas gave to "Star Wars: Episode VI — The Return of the Jedi." In fact, this was put forth as a horror flick with the tagline "horror beyond imagination." There was letterhead and crew items with the "Blue Harvest" logo and even a new font for it. Fun fact: One of the "Blue Harvest" hats even had Yoda ears.
According to the Lucasfilm website, the name came from co-producer Jim Bloom, and they used the title "while filming in the Buttercup Valley of Southern California (for Jabba the Hutt's exterior sail barge scenes) and in the redwood forests near Crescent City in Northern California (for the Endor exteriors)." Apparently, the press was talking about the film shooting in certain places, which led to the bluff. 
All the "Star Wars" films are currently streaming on Disney+. You can watch "Blue Harvest" and the rest of the "Family Guy" episodes on Hulu.