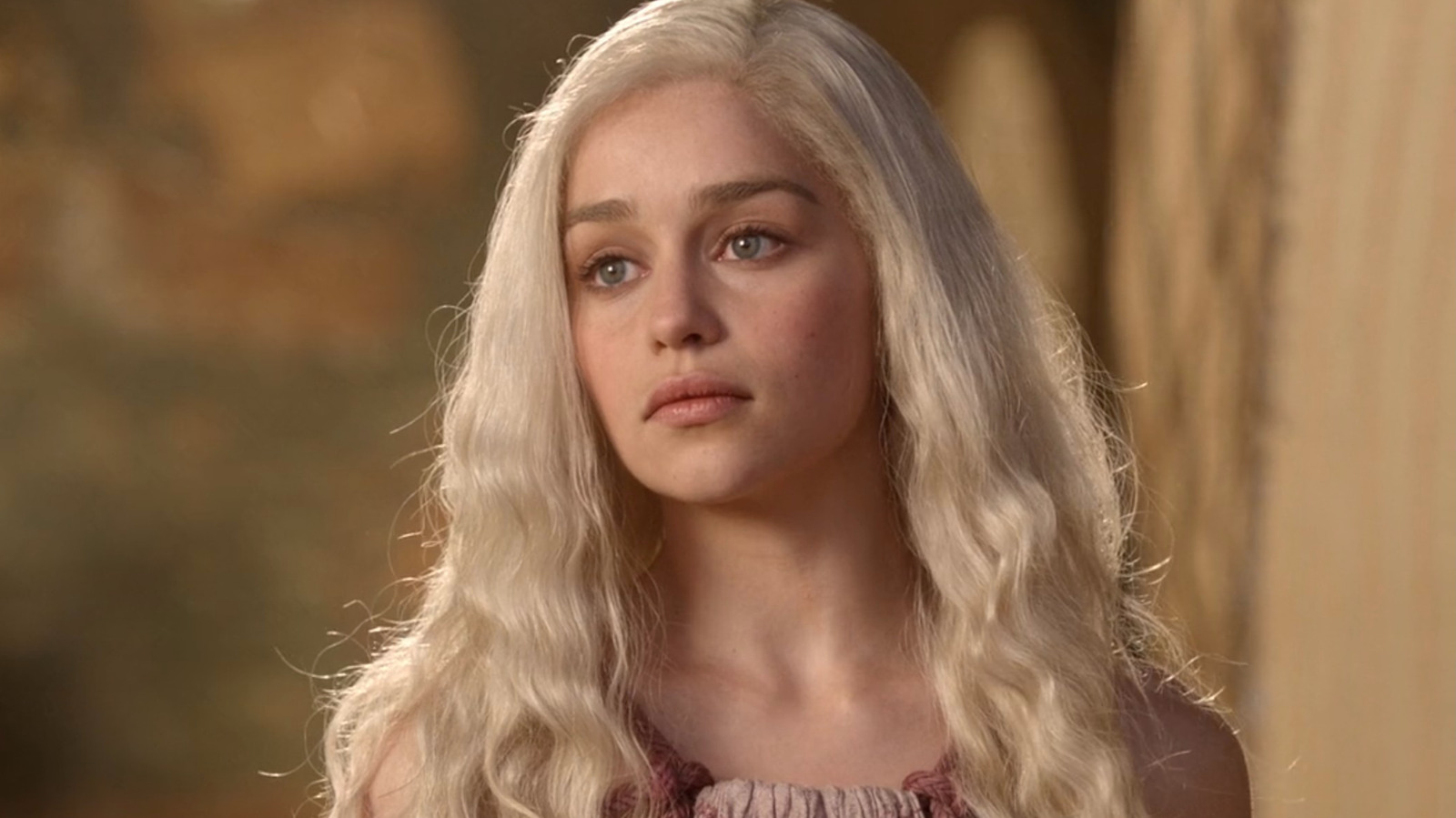 "Game of Thrones" was not exactly shot on an episode-by-episode basis, as most television shows are. With the number of locations used, its shooting pattern more resembled a feature film shoot. So, after the pilot, Emilia Clarke's first day on "Game of Thrones" was shooting a scene from the third episode, "Lord Snow." It seems simple enough. She and Iain Glen's Ser Jorah Mormont have a conversation as they slowly trek through a forest on horseback. But it was not so simple. Clarke recalled her embarrassing first day in a retrospective video for the series' ending:
"Oh my god, I fell off a f***ing horse. Jesus, this is my first job … I was falling off the horse trying to act still. And I remember just being – hanging on for dear – I mean, literally, I'm like hanging on like this. And I'm hanging on for dear life and I just remember shouting, 'Please stop filming!' And I'm like, 'Okay, everything's gonna be fine.' Turn around like, 'Oh my god,' there's like this whole crew, and I just cried. So, that was my first day on 'Game of Thrones.' That was it. That was – 'Hey, mom, I had a really good day.'"
Actors lie on their resumes all the time, particularly with special skills. They don't want to be disqualified for a role because they seemingly don't know how to do something. One of the more frequently lied about skills is horseback riding, as there are a surprising number of films requiring this skill. I don't know if Emilia Clarke claimed she could ride a horse or not, but clearly, her skills weren't exactly top-tier. Luckily for her, she spent more time on dragons than horses. Those must be a little easier to ride, I guess.