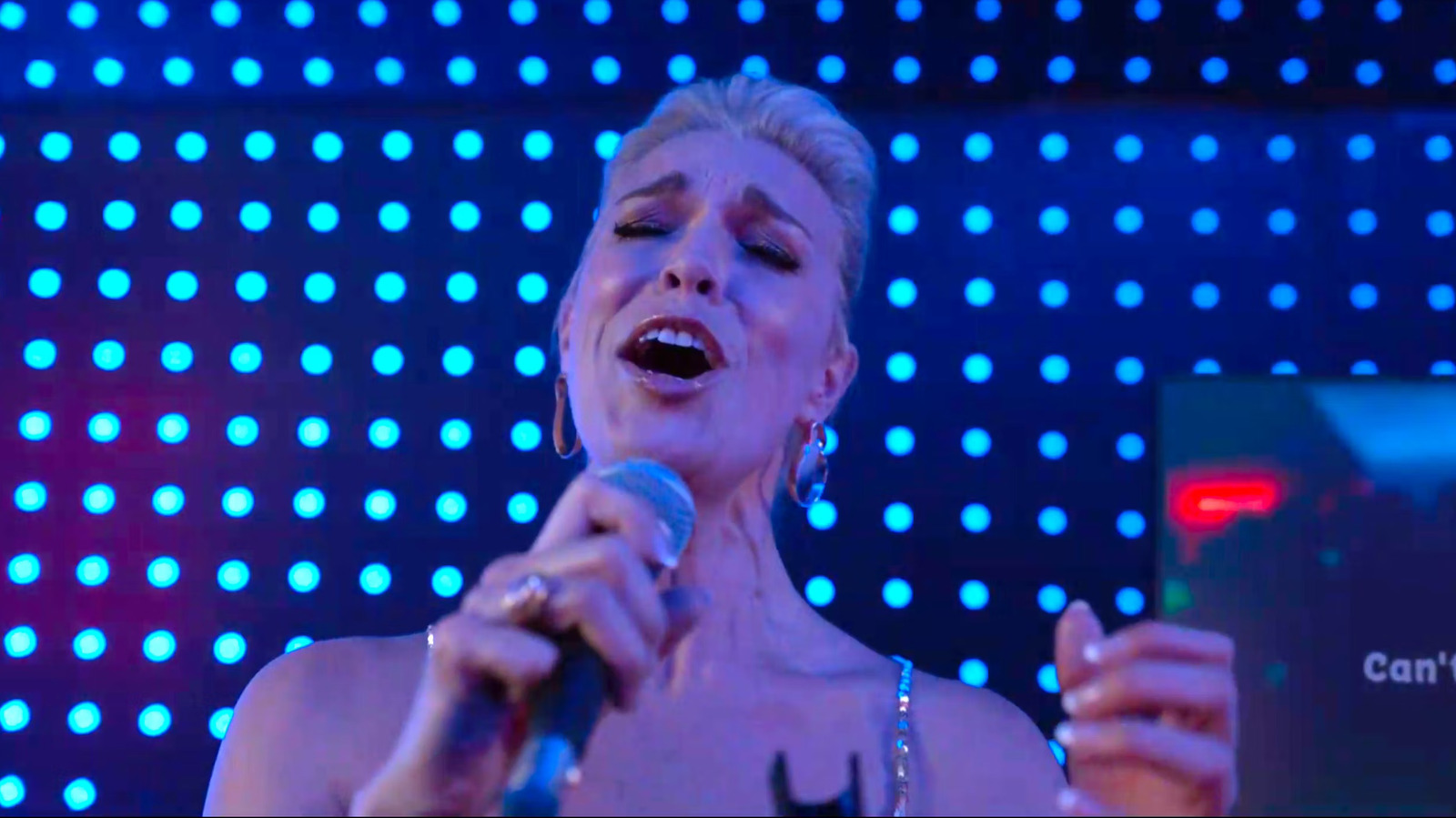 "I did initially get a denial on [Let it Go] because the catalog is very particular about uses, and initially when you're sending in a scene description — because you've not shot it yet — they don't know exactly what it is. So it's kind of a fine line," music supervisor Tony Von Pervieux told Nerdist. "When we first got the denial, I was like, 'No!' And then letting everyone know, 'Hey, we should find a backup just in case for that spot, but I'm going to go back and try and fight for it.'"
What was the back-up song? Gloria Gaynor's "I Will Survive." A great song that would make sense for Rebecca to sing, but lacking the sort of "silly" vibes the show was aiming for. In particular, "Let it Go" makes way more sense as the song Rebecca would dedicate to Sassy's young daughter, who was six the last time Rebecca hung out with her. 
"The hope was — because they would want to see the scene — the hope was that we would send them the scene and be like, 'Look, we told you, she's an amazing singer. This is actually a really good scene. We're not denigrating the song in any way,'" Pervieux explained. Sure enough, Disney reversed their denial, and we got the big "Frozen" musical moment the writers always wanted.