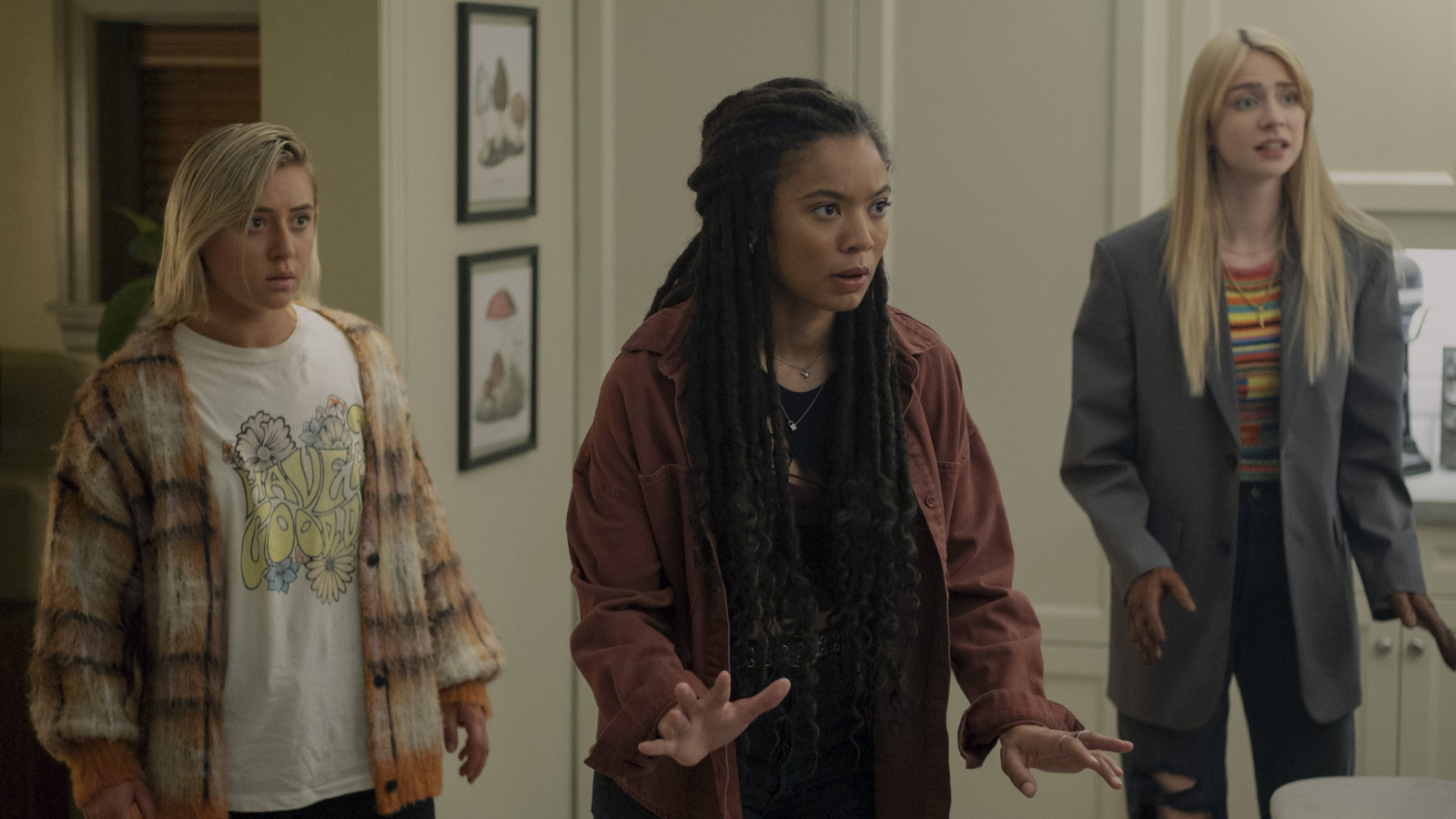 Take a bunch of inexperienced young adults; add in a culture that encourages climbing over friends and fellow students to make it to the top; combine that with the volatile mix of Compound V, drugs and alcohol, and raging hormones; and you can probably figure out why an establishment like Godolkin University has always been a pressure cooker just waiting to blow up. The ending of episode 1 proves that this was inevitable when Luke Riordan (Patrick Schwarzenegger) appears to completely lose his grasp on reality, killing Professor Rich Brinkerhoff (Clancy Brown) and attacking his closest friends before dying by suicide.
The tone-setting climax, however, only scratches the surface of the Compound V problem. Sure, it's one thing to see the supervillain Homelander or the actual Nazi Stormfront intentionally using their powers to take advantage of others, promote their own self-absorbed aims, and advance fascist ideology. It's quite another, however, to watch cocky college students simply trying to impress a girl with their powers at a party … only to accidentally cause another woman to bleed out on the floor when such efforts go completely awry.
Unlike the repulsive actions of the villains in "The Boys," the vast majority of which are done with ill intent, there's something downright tragic about seeing these students victimized by the results of choices that they never made themselves. More than once, blame is turned right back around to the parents who willingly shot their own kids up with Compound V. Much like what Starlight suffered through as a child thrust into the spotlight, Andre (Chance Perdomo), Emma, and Jordan in particular struggle to live up to the selfish expectations of their parents. Whether this manifests in self-harm, frayed mental health, or outright violence, it's clear these kids have a difficult path ahead.