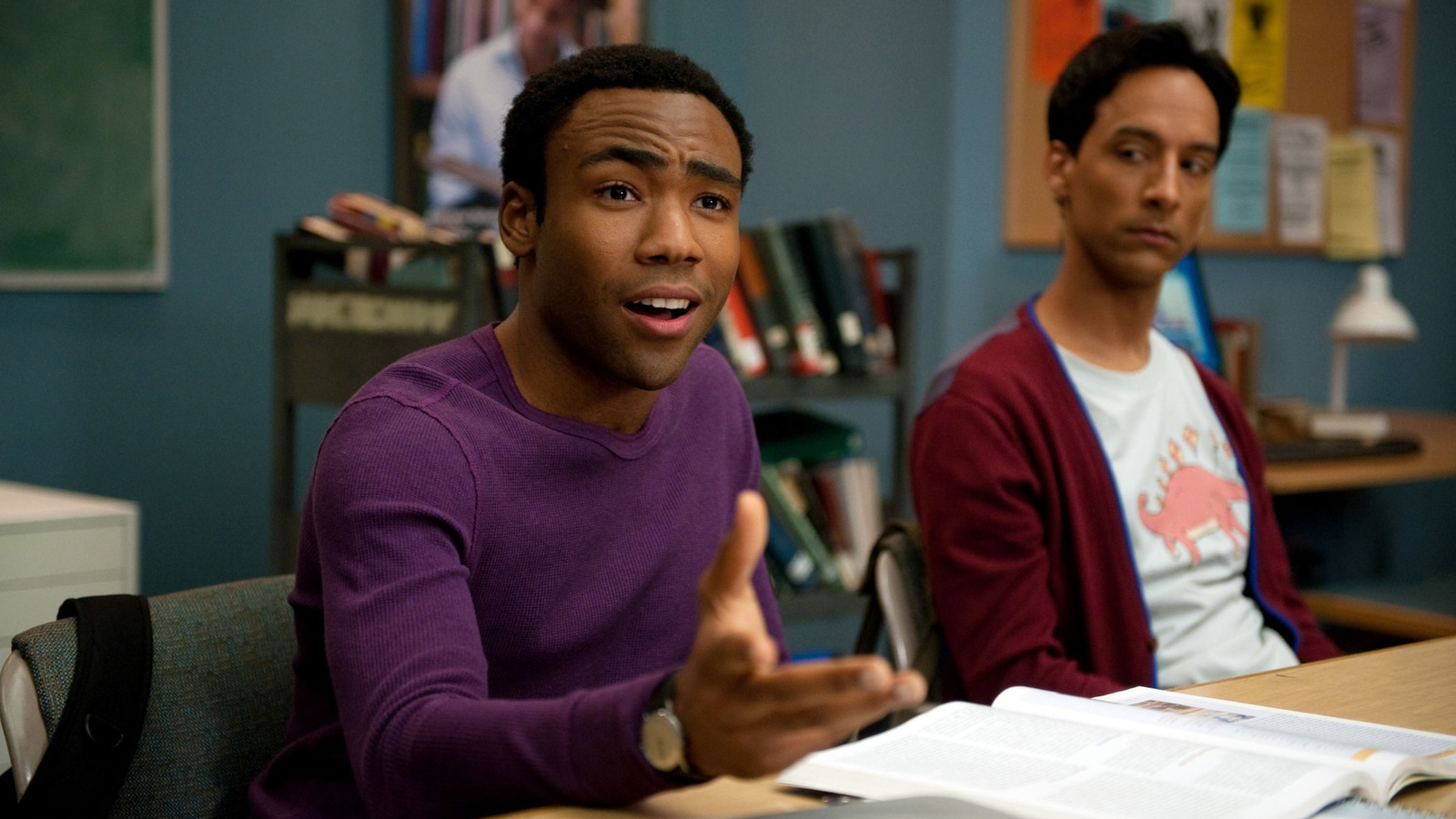 The THR profile confirms that every major "Community" cast member will return for the film (save for Chevy Chase, who had a very public falling out with Harmon and whose character was killed off on the show). However, this seems to weigh heavily on Harmon, who says that perfecting the script for a cast of in-demand folks who certainly don't need to be in a "Community" movie feels all-important: 
"I don't want these now-superstar people, like Emmy-winning Donald Glover, who are bothering to gather out of loyalty to this thing, to come back and once again be getting blue pages run down by an intern that totally contradict what they spent all night memorizing. I want to have a veneer of, 'Here's your reward.' I don't want them to go, like, 'Oh, he's learned nothing, he's treating us like cattle again.'"
Although plot details on the "Community" movie remain largely unknown, we do know the story will revolve around a class reunion at Greendale Community College, which will give the cast of characters (scattered across the world by the series finale) a reason to be in the same room again. At the very least, the film should offer a platform for Harmon — who has spent the years since "Community" being very public about trying to be a better person and trying to make up for the pain he caused others earlier in his career (including in the "Community" writers room) — to showcase a changed worldview. The original series always felt like a deeply personal project, one that reflected the moods, whims, and beliefs of its creator. Based on the quote above, and the very specific anxiety being expressed, it sounds like this will continue with the film.
The "Community" movie doesn't have a release date, but all signs suggest it'll be a Peacock streaming original.