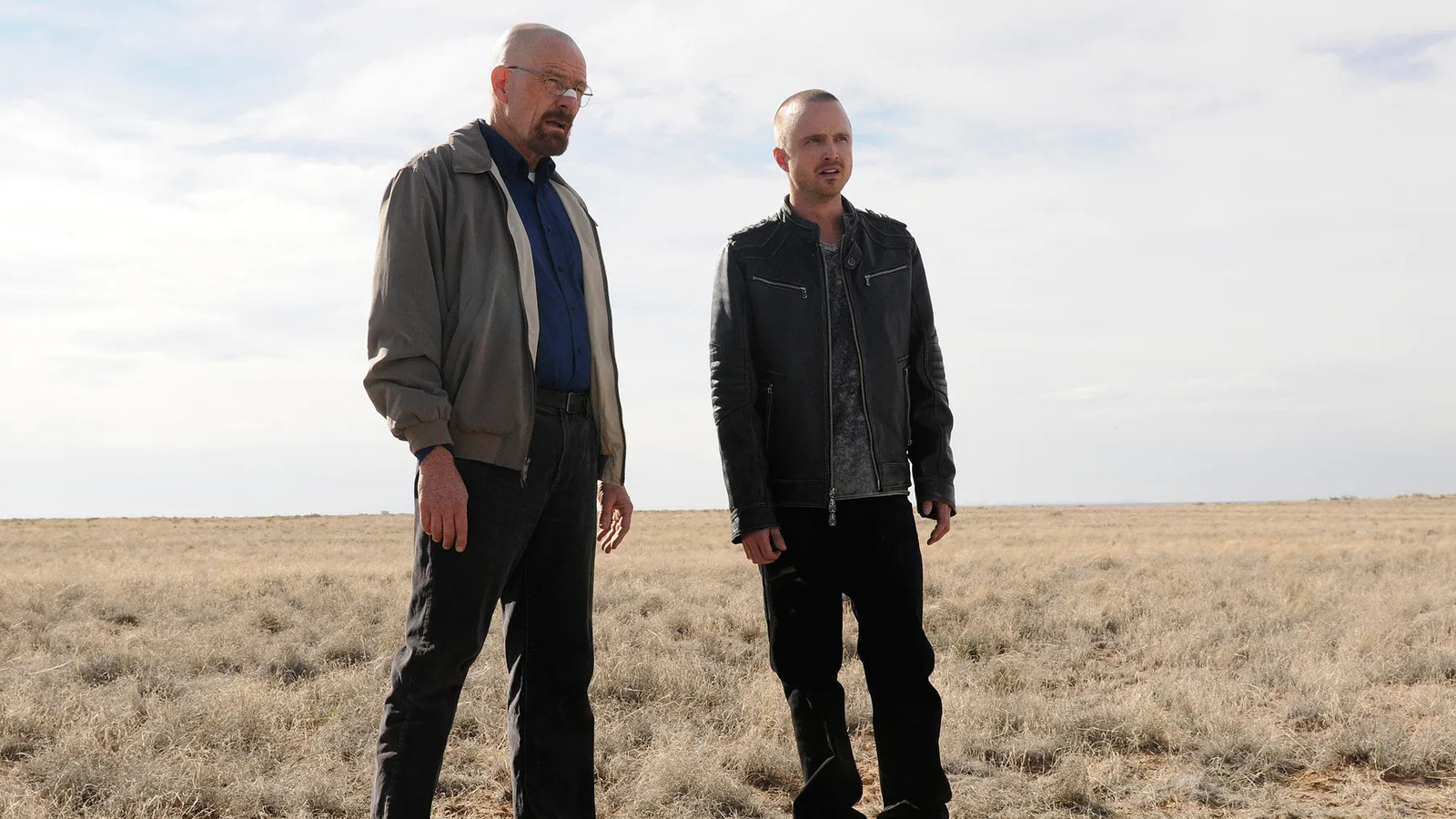 "Celebrity Booze: The Ultimate Cash Grab" seems at least partially inspired by Aaron Paul and Bryan Cranston's many other cameos on other shows (or Super Bowl commercials) where they've played their "Breaking Bad" characters. These little sketches are always fun, sure, but they sometimes make the audience wonder if the actors are okay. It's like the pre-"Barry" days when the first thing we saw Bill Hader do after "SNL" was those T-Mobile commercials. It's fun to see him again, but we can't help but worry that the best days of his career are over.
"Always Sunny" plays with this idea, revealing in the second half that Cranston is only doing this business venture in Philadelphia in the first place because he lost all his money gambling. This is apparently why Paul and Cranston's relationship is so tense, Paul directing him and forbidding him to shake hands with anyone.
Unfortunately for Paul, no Bryan Cranston TV show appearance is complete these days without letting the guy go full Heisenberg. When Cranston finally shakes hands with Dennis against Paul's wishes, it seems to activate the darker side of Cranston's psyche. "Maybe being in the booze business puts your head so much in front of you that you don't even realize your neck is exposed," he tells Paul, his voice breaking into an intimidating growl. .
"Enough to be pruned by an audience so thirsty to taste the blood of gluttonous celebrities… So when they come, and they come, who are they going to go after, huh?" Throughout his speech, the repeated question of "Who is responsible?" becomes a clear reference to Walter White's famous "Say my name" scene.