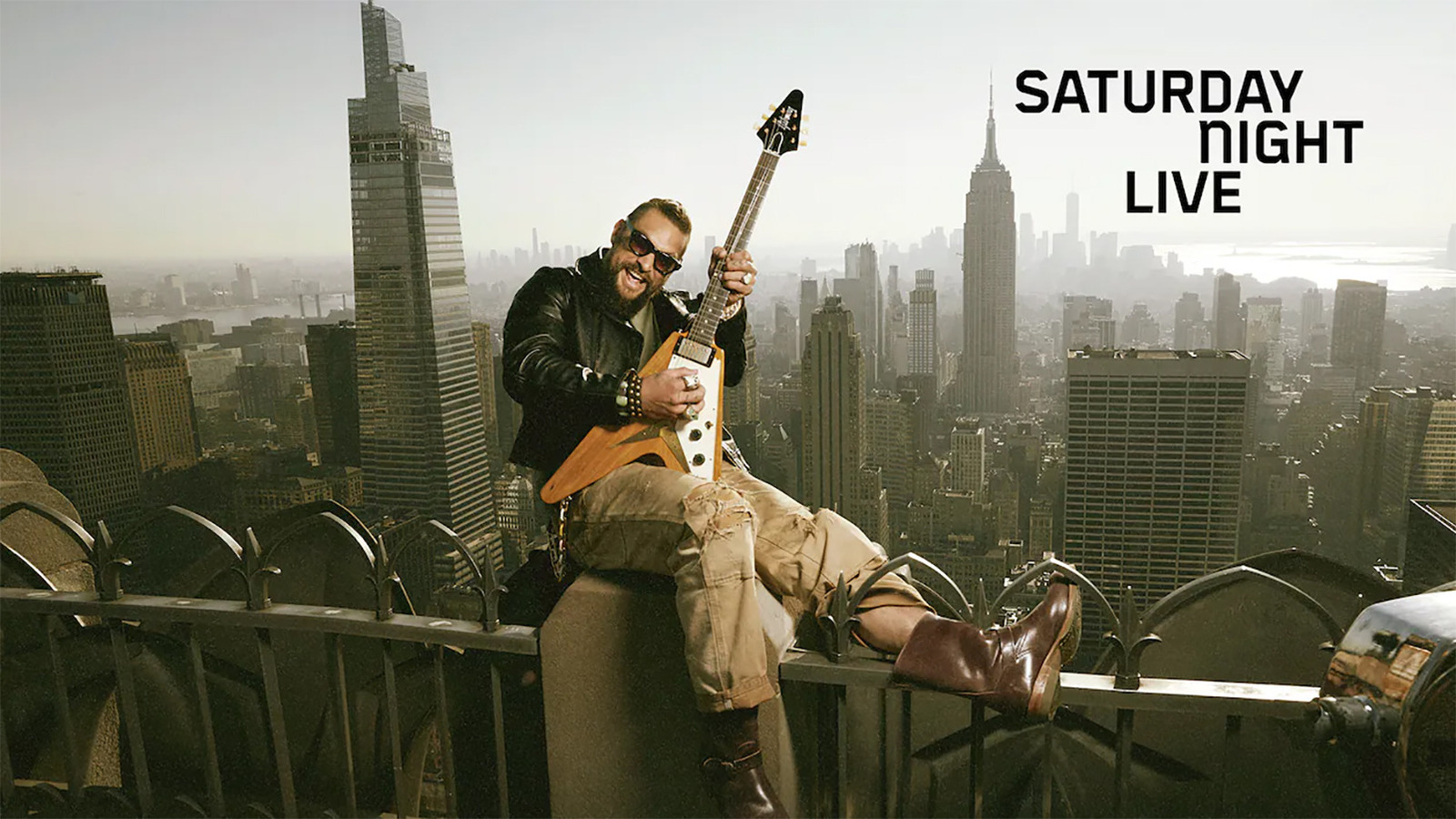 As for the rest of the episode, one of the funnier bits of the night came from the Weekend Update desk, giving us another satisfying team-up between Andrew Dismukes and James Austin Johnson. The two were introduced as Remember Lizards, a back-up musical guest that may be taking more than a little bit of inspiration from the chart-topping band Imagine Dragons. Any time Johnson and Dismukes get the chance to do something musical together, it's magical, and this was no exception. Though it's a repetitive bit, that's the point, and it worked splendidly. Really hoping Remember Lizards is touring nearby sometime soon.
Old Timey Movies – Here's a case where an "SNL" sketch is bolstered by some great production design elements. The grainy black and white filter and the old timey, sped up look to the visuals made this work much better than it otherwise would have. While I wish the visual gags offered a little more variety, especially with regards to references to L. Frank Baum, it helped that the writers made Bowen Yang's character catty and spicy for no apparent reason. Watching Momoa gleefully ham it up for this vintage camera was also fairly enjoyable. 
Rome – Ya know, when you have a sketch comedy show that's put together every single week, it allows the bits to be more timely and relevant than most other comedies on the air (aside from the late night talk shows). But sometimes "SNL" likes to beat a dead horse, such as making fun of the trending topic about men revealing that they think about the Roman Empire more than you might have guessed. This revelation made the rounds on the internet back in September, and there have been several episodes of "SNL" between then and now, but this is when they chose to execute a sketch. Did it not make the cut in previous episodes? Were they waiting for someone like Momoa to fit the role of a Roman soldier? Anyway, this sketch was fine, and it was thankfully shaken up by the additional turns it took in the back half, but overall, it still felt a bit stale because of how long it's been since that viral sensation unfolded. 
Thanksgiving Week Airport Parade – Speaking of stale, here's a perfect example of a missed opportunity. This isn't the first time that "SNL" has used a parade show setting for the basis of a sketch, and this one felt like it had real promise, because everyone knows that flying during Thanksgiving week is an absolute nightmare. But the sketch felt like it barely scratched the surface, and Momoa's performance didn't help matters any. Plus, this sketch had yet another "old" reference, by bringing in that woman who went viral for screaming at nothing in the middle of a plane. I guess "SNL" was really holding onto some stuff for a couple months.
As for everything else, there was an amusing "Cast Away" bit that wasn't quite as good as it could have been, a tired cab driver sketch with such a basic premise that not even Kenan Thompson could save it, a night club sketch with Momoa trying really hard to do his best "Scarface" impression, and yet another awful political cold open.