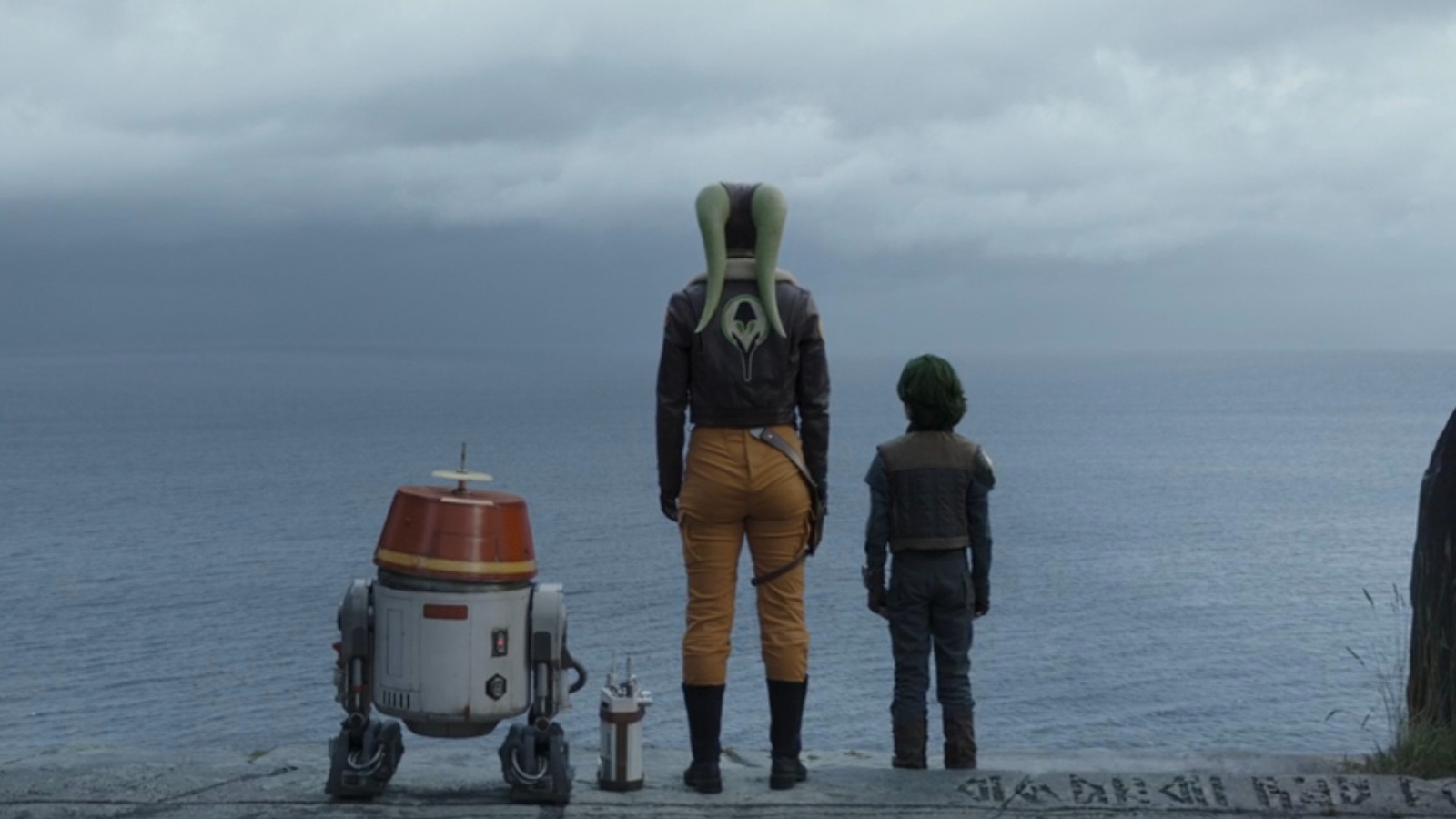 This episode literally takes us back to the days of the Clone Wars, showing us an early battle Anakin and Ahsoka were a part of. Visual clues imply the fighting might have taken place on Ryloth, though Anakin and Ahsoka were taking part in the space battle during the majority of that conflict during "The Clone Wars." It also marks the first time we've seen Anakin Skywalker in the Clone Wars era costume and armor in live-action. It also might be the first time we've seen this version of Clones not rendered in CGI, as all of the armored Clones in "Attack of the Clones" and "Revenge of the Sith" were digital creations. To that end, this is the first time we've seen Captain Rex in live action, with Temuera Morrison even reprising his voice in the role.
There's a moment in the episode where Chopper and Jacen are looking for signs of life, with Chopper's radar dish going and Jacen looking despondent. It feels very much like the visuals (and even the audio) of Artoo and Threepio on Hoth, keeping an eye out for Luke and Han. That's not the only feeling from "The Empire Strikes Back" this episode leaves us with, too. The ending, with Ahsoka heading to the other galaxy and Hera sticking around with the fleet smacks of the last few moments of "Empire." This is the real mid-point of the show and we're heading into the "Return of the Jedi" territory next, with Thrawn finally making his appearance just as Palpatine doesn't arrive until the last installment as well.
Other details to enjoy: the Siege of Mandalore was documented in the final four episodes of "The Clone Wars". Anakin remarks that he doesn't remember that battle, but that's because he was fighting concurrently in the Battle of Coruscant from the opening scenes of "Revenge of the Sith," right on the brink of betraying the Jedi. As Ahsoka uses psychometry to read the events of the past on the map, that ability is most prominently used by Cal Kestis, the Jedi from the canon video games "Jedi: Fallen Order" and "Jedi: Survivor." And, of course, we have another look at Mon Mothma this episode, as she struggles with how to best help Hera Syndulla in the wake of a senate that really doesn't seem interested in caring about Imperial Remnants or the return of Thrawn. It really is no wonder that they ignore the First Order, too, until it eventually destroys them.
The last thing I want to point out is a cameo. Lt. Lander, one of Carson Teva's pilots, is played by none other than Brendan Wayne, who is one of the principles inside Din Djarin's costume on "The Mandalorian."