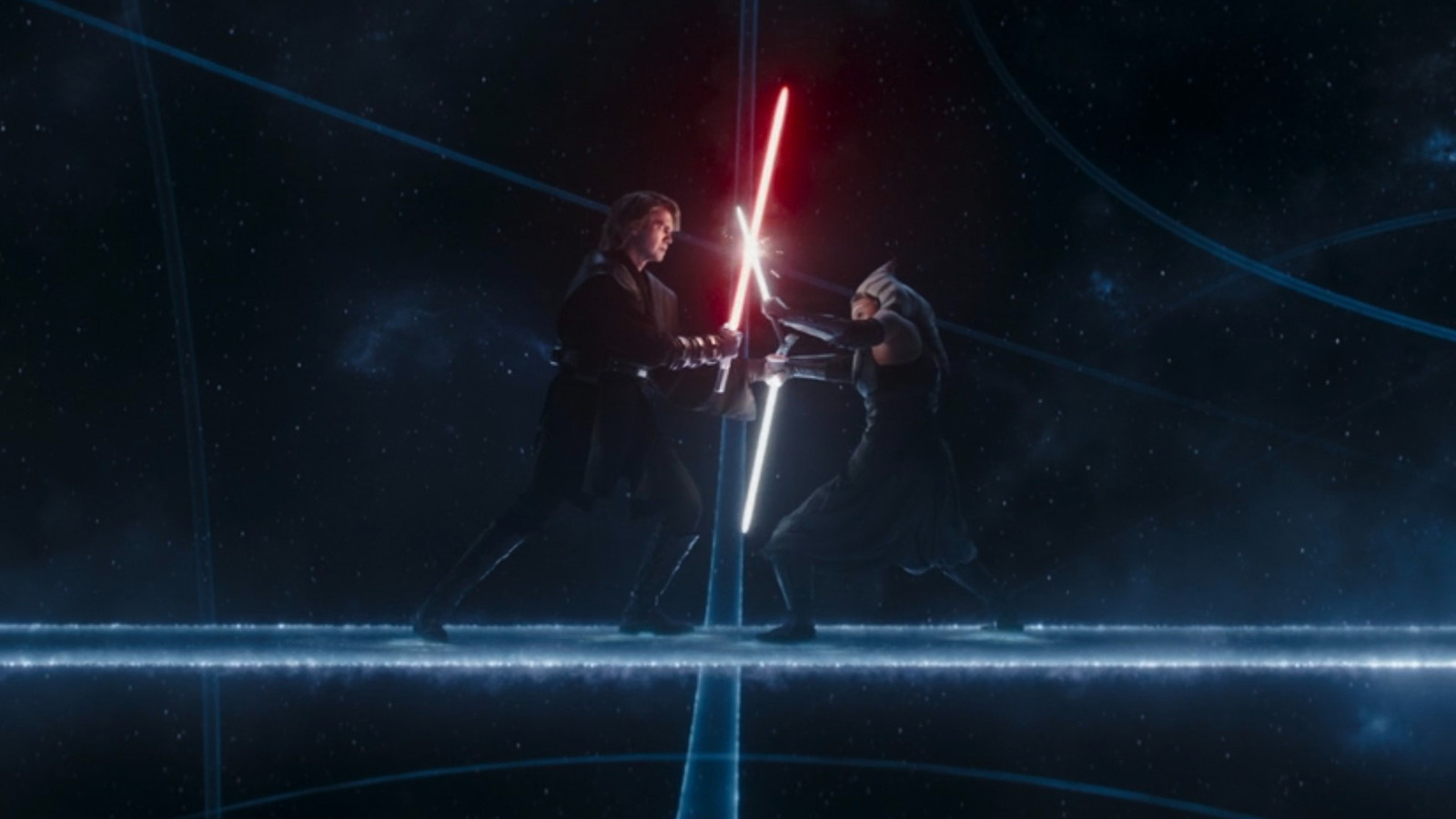 In the finale of "Star Wars: The Clone Wars," Ahsoka is drafted by Bo-Katan Kryze to help liberate Mandalore from the clutches of Lord Maul. With the help of Anakin before she leaves for Mandalore (he gives her the blue lightsabers and a contingent of clones, including Captain Rex), Ahsoka invades and is able to accomplish her task and even captures Maul.
It was an epic conflict in the animated series and Ahsoka's confrontation with Maul is one of the best duels in all of "Star Wars." But "Shadow Warrior" offers our first look at the battle in live-action, even rendered through the clouds of Ahsoka's vision in the Force, and it's a momentous sight to see for the first time. Of everything we got to see in live-action in this episode, this is the one thing I'm guessing we won't be seeing again. Still, as Yoda says, "Always in motion is the future."
New episodes of "Ahsoka" premiere on Tuesday nights on Disney+ at 6:00pm Pacific, 9:00pm Eastern.