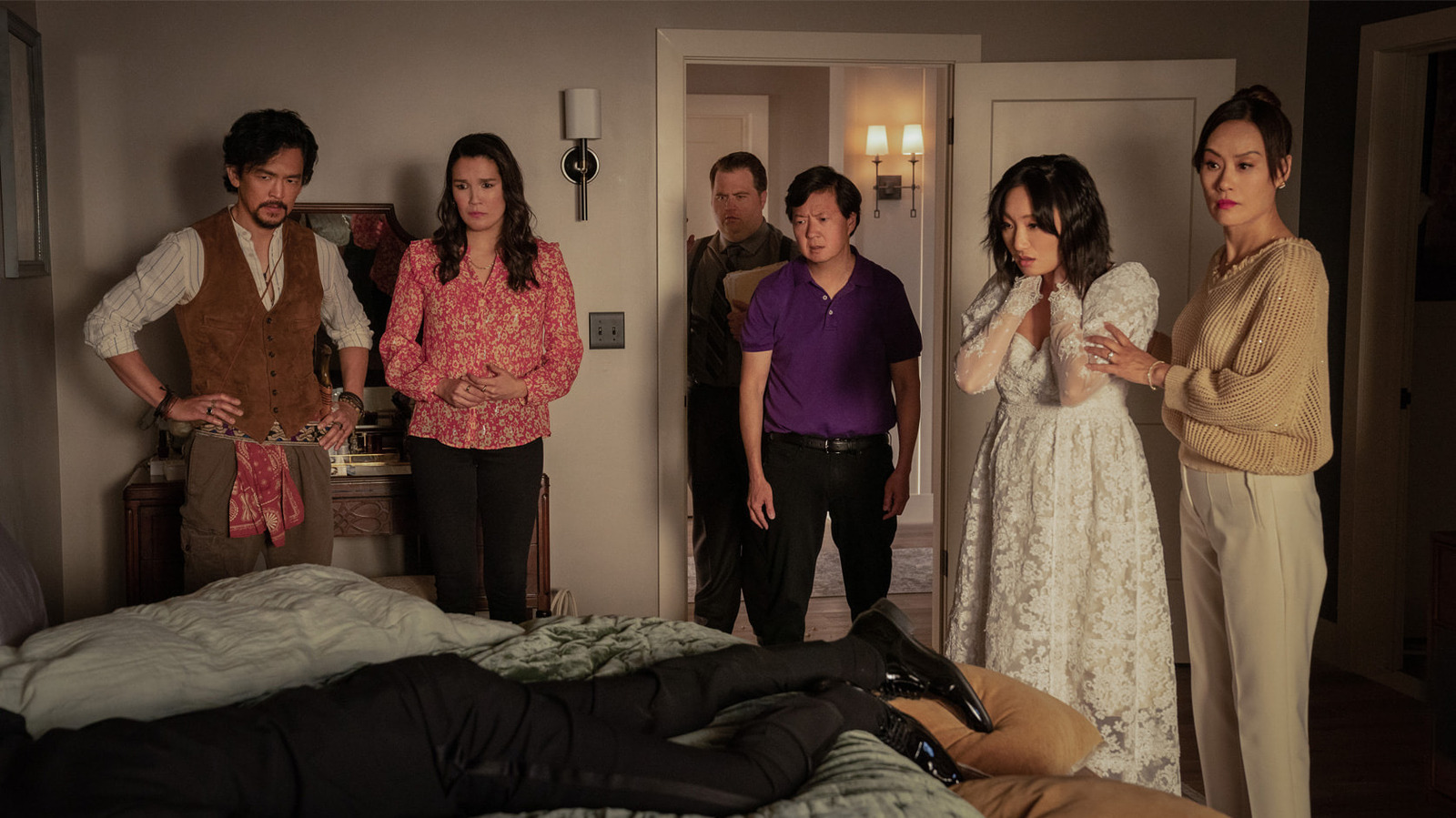 Viewers wary of a stale retread won't be disappointed with the twists on offer, as the real fun of the season comes in seeing how each story subtly builds on the previous one and adds extra meaning to the previous one. . At one point, Zoë references how the Season 1 mystery was finally solved by paying close attention to small details, such as minor discrepancies between different stories. Without giving anything away, the developments point to the need for an even more observant eye to understand the tangled web that revolves around Edgar's murder. Half the fun results from trying to guess how each episode will pan out based on which suspect takes center stage, or watching the impressionistic opening credits sequence and steadily piecing together the clues as to how each visual applies to main story beats. (Alas, there are no weird, random bears this time around.)
This makes it the rare series to truly lend itself to a true frenzy experience, forcing us to keep every detail fresh in our minds as we're whisked from suspect to suspect at a breathtaking pace. Unfortunately, "The Afterparty" works against itself in this way by only releasing weekly installments. The fact that most (if not all) of the episodes end on cliffhangers will keep you hooked from week to week…or drive you a little crazy.
But even with an episodic structure that sometimes borders on formulaic, the writing team manages to squeeze all they can out of such a powerful premise. While it's hard to imagine how this show could retain the title theme for hypothetical future seasons (in this case, much of the action takes place before, during, and after the wedding ceremony and reception ), the thrilling moment more than justifies several extra hours spent with some of the broadest and funniest archetypes to appear in recent whodunit. By delivering a new story worth telling, Season 2 of "The Afterparty" proves that this series still has a strong and steady pulse.
/Movie rating: 7 out of 10
Season 2 of "The Afterparty" premieres with its first two episodes on July 12, 2023, followed by subsequent episodes which premiere every Wednesday on Apple TV+.