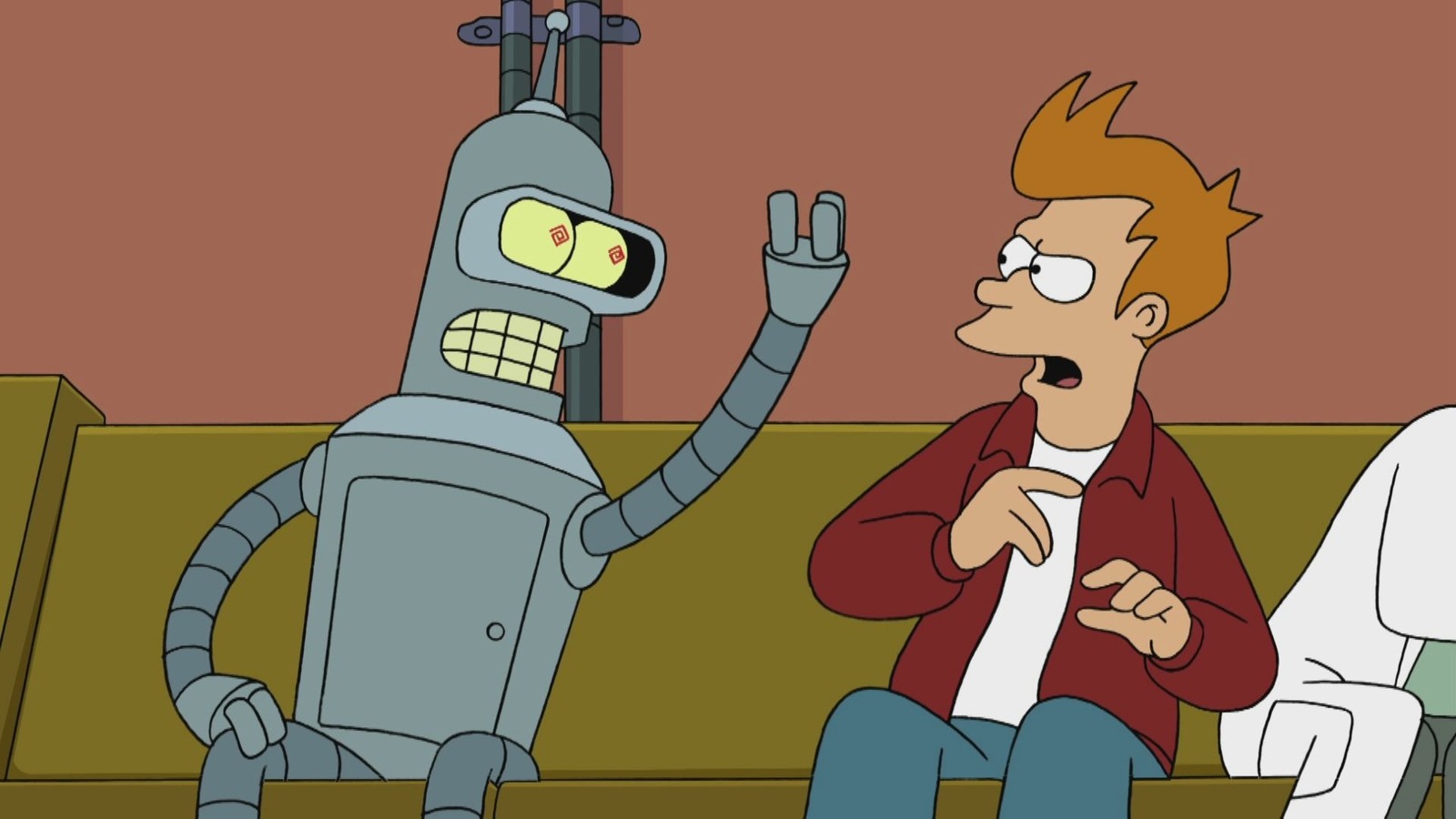 Before anyone gets their hopes up for a theatrically released, big-budget "Futurama" movie along the lines of "The Simpsons Movie" from 2007, know that Katz was referring to a deal that she and the other showrunners would make with Hulu. That sort of deal would more likely dictate a straight-to-streaming feature very much in line with "Bender's Big Score," et al. Currently, "Futurama" is working its way through its assigned 20 episodes with no promise of renewal. At least, not judging by what Katz said:
"Hulu has done an amazing job launching the new episodes and we hope they'll order more. And, maybe a movie, why not?"
Katz also expressed enthusiasm in a recent interview with io9, where she said she hoped that she and the other showrunners would be allowed to expand their series beyond the current 20-episode slate, and that "Given the scope of our universe and all the stories left to tell," that it should go on "a really, really long time." A movie — or more likely four movies — now seems more likely, given the precedent set by the 2008 "four-in-one" episodes. 
The extant "Futurama" movies are, true to the medium, larger in format and broader in storytelling than the series, and the writers have proven they can jump back into the series at any time to expand into bigger narratives. Hulu may prove capricious, but Katz and her staff will never not be ready to jump back in with something bigger. 
As for a theatrically-released "Futurama" feature film, there will likely be many fans who would eagerly run out to re-enact one of the most popular "Futurama" memes.