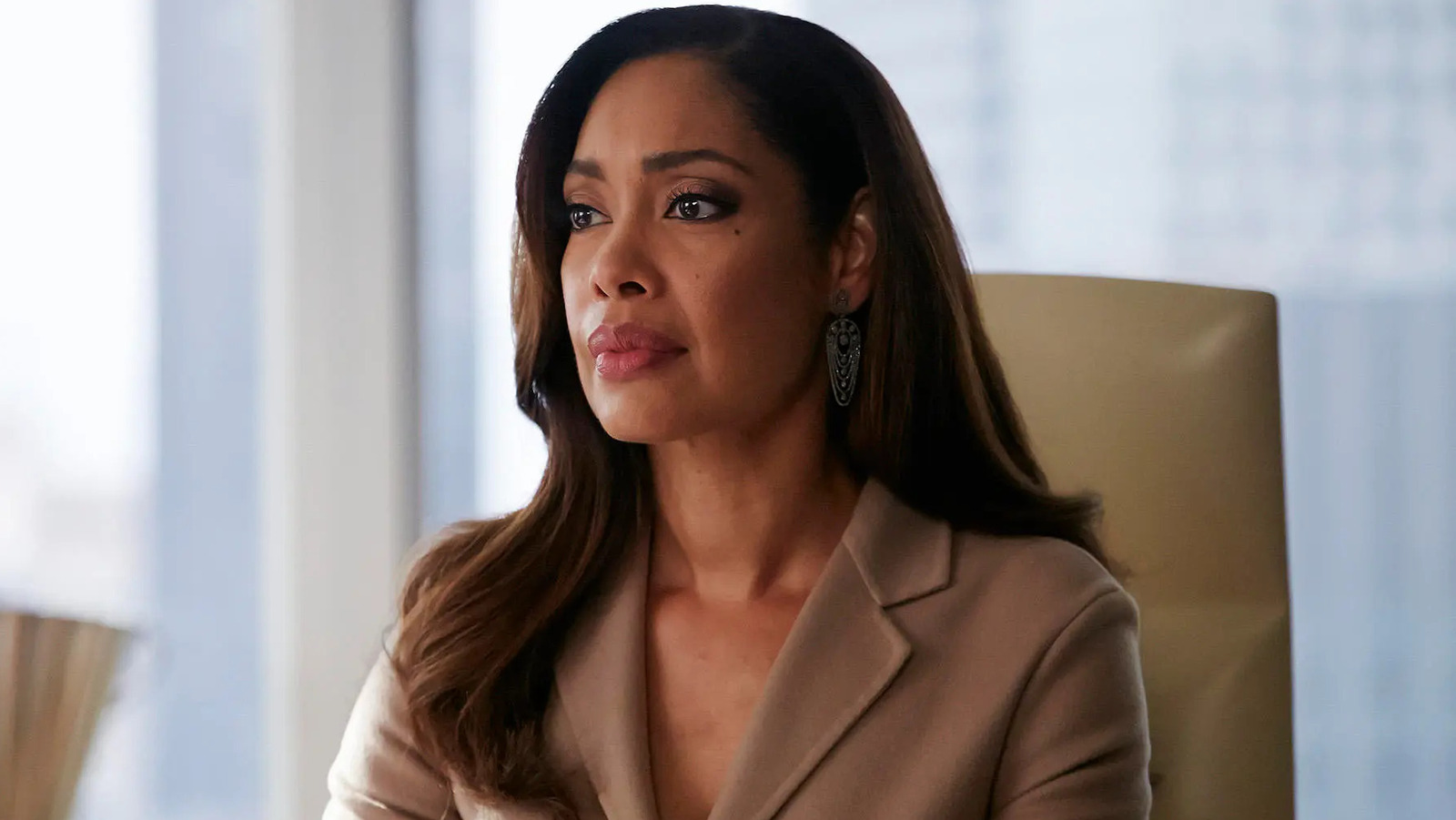 The inspiration for an off-screen death scene came from "M*A*S*H*," particularly the devastating departure of McLean Stevenson's character. In his final episode, we see Stevenson's Colonel Henry Blake have an emotional goodbye as he boards a helicopter on his way to finally reunite with his family. And then, barely 10 minutes later, the show's surgeons earn that Henry's plane got shot down, and there were no survivors. 
According to Korsh, the personal impact of that scene influenced his proposed death scene for Torres' Jessica Pearson. "It was so emotional; you never forgot that. I thought that would be a twist you wouldn't see coming," he said. "You might have seen that Jessica was going to choose to leave, but not her death on top of it. It would have been baked into the show — this guy already went nuts on Rachel and he'd paid off a witness … he was an unstable character."
Unsurprisingly, the network didn't want that to happen, and instead she had a regular happy ending with no deadly punchline. While that would have been a cool twist for the character, star Patrick J. Adams is glad it never happened. As Adams told Esquire, "I don't think people can die on 'Suits.' It's still, at its heart, an aspirational show, and it would be so hard to watch these people wrestle with that." 
Torres' character didn't just survive, she went on to get her own spin-off show titled "Pearson." That series leaves behind the world of the law, instead following Jessica Pearson as she enters the world of politics and becomes the right-hand fixer for the mayor of Chicago. It was canceled after one season, but you can catch that season on Peacock once you're done binge-watching "Suits" on Netflix.