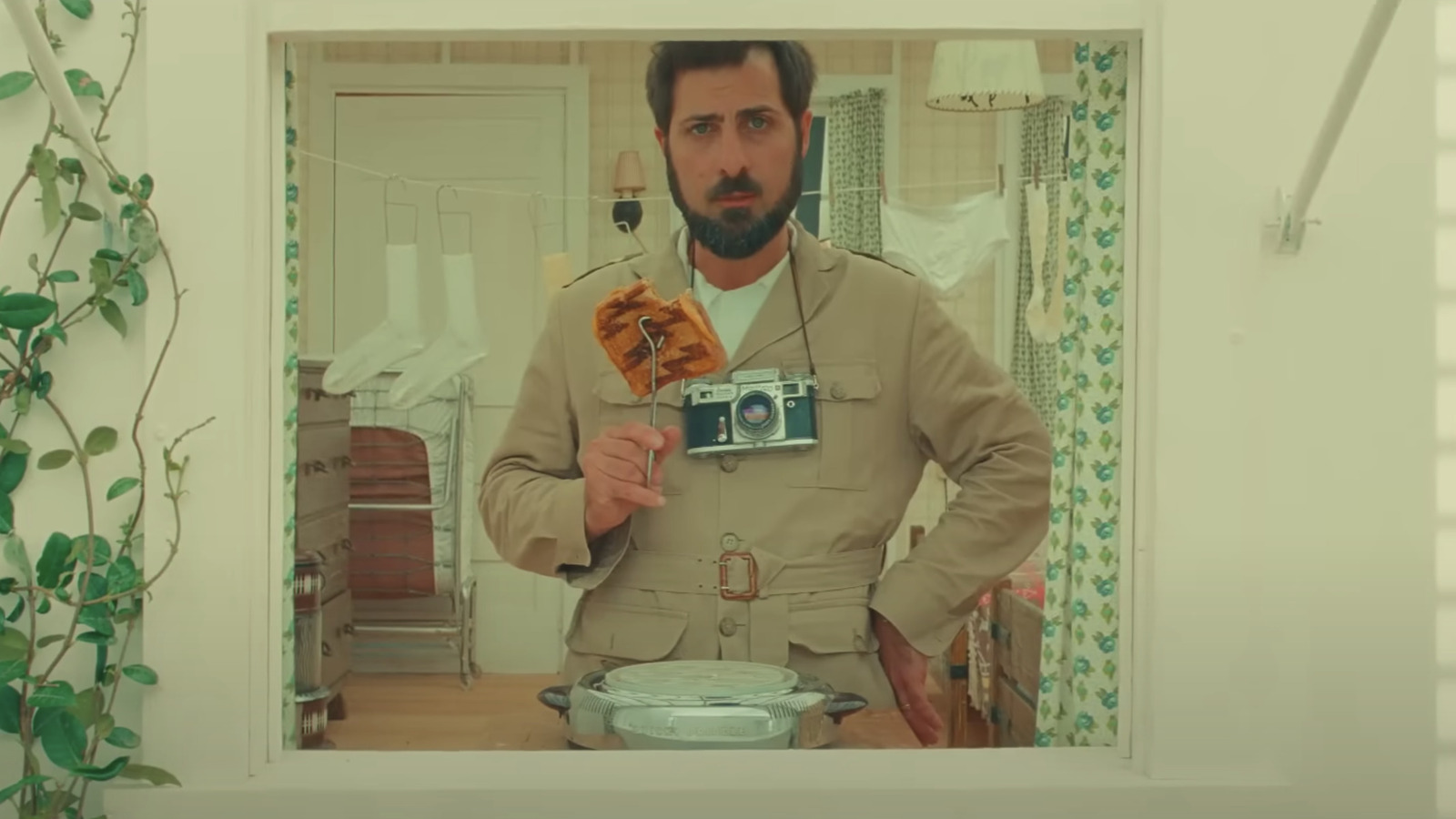 To my surprise, the alien character plays a very small role in the film. Even more surprising: it is above all a puppet animated in stop-motion. As far as I remember there's only one shot in the movie where it's not a puppet, and it's instead (I guess) Jeff Goldblum in a full suit where you can't see his face or hear his voice. Maybe Goldblum provided some reference material for the puppeteer. Whichever way you slice it, it's not the alien performance you expect.
As to why Jeff Goldblum is recognized in the opening credits, Wes Anderson told AP News, "We naturally debated the need for that in the opening credits. I said, 'You know, that 'is a good thing.' It's a bit of a foreshadowing. In our story, it's not an expansive role." Ultimately, the focus of the movie isn't the alien, so why should his secret be kept from the public when all the other characters get the same treatment.
"Asteroid City" is a tribute to the performers, as it is told like a play in the film. Wes Anderson wanted to give Goldblum the poster boy worthy of a job he so admires, going on to say:
"What does it mean when you give a performance? If somebody probably wrote something and you study it and learn and you have an interpretation. But basically you take yourself and put it in the movie . And then you take a bunch of people picking themselves up and putting themselves in the movie. They have their faces and their voices, and they're more complex than anything even the AI ​​is going to invent."
The famous theater teacher Konstantin Stanislavski once said, "There are no small roles, only small actors", and Wes Anderson understands this better than almost any other filmmaker working today.