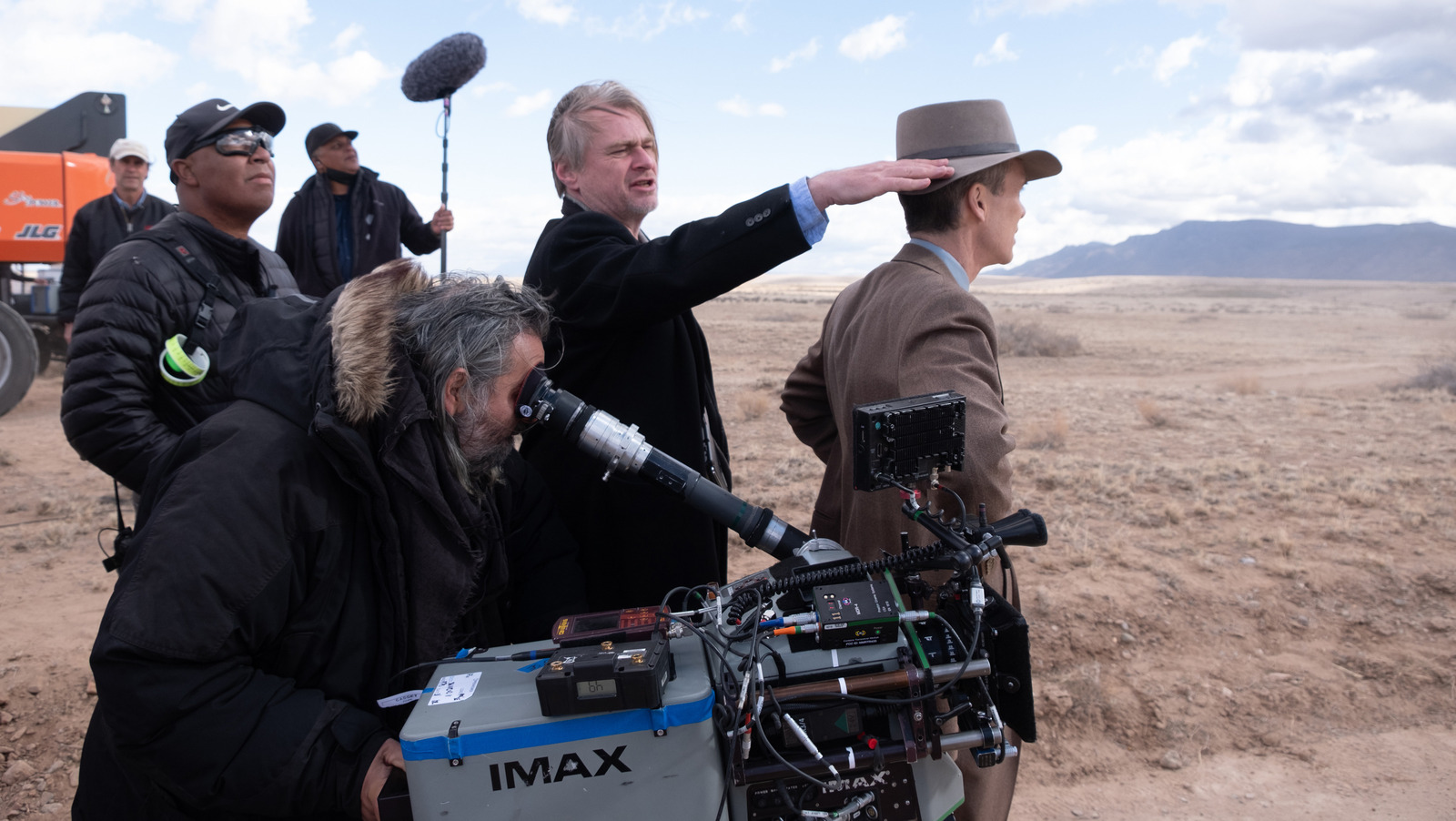 You don't know how good you have it until it's gone, as they say!
For those of us at home trying to find parallels to the classic rom-com structure, this is the two-thirds part of the movie when the co-leaders go through their biggest fight and are just about to reconcile again… or leave each other's lives forever. If this real-life drama follows script, then there might be a chance that Christopher Nolan's next movie after "Oppenheimer" could actually start over with that familiar Warner Bros. logo. Will this actually happen? Well, it won't be for lack of trying Michael De Luca and Pam Abdy, at least.
In Variety's profile, De Luca makes his big appeal to Nolan with flowers in hand:
"We hope to get Nolan back. I think there is a world [where that happens]."
Granted, those aren't the most romantic words ever spoken, but the report points to a much more tangible attempt to get back into Nolan's good graces. According to unnamed sources, the studio apparently cut a hefty royalty check from Nolan after the "Tenet" theatrical release debacle as a show of good faith over the past year. In a sign that the ice may be melting, Variety says Nolan has returned to the Warner Bros. lot. in order to complete post-production on "Oppenheimer". Does anyone else feel the tension will-they/won't-they be in the air?
It remains to be seen how that will ultimately turn out, especially since – let's not forget – Universal head Donna Langley will also have a lot to say about it. Either way, let's just hope all parties involved follow their hearts. In reality, it will probably be the money that will speak the loudest. A tale as old as time, indeed!