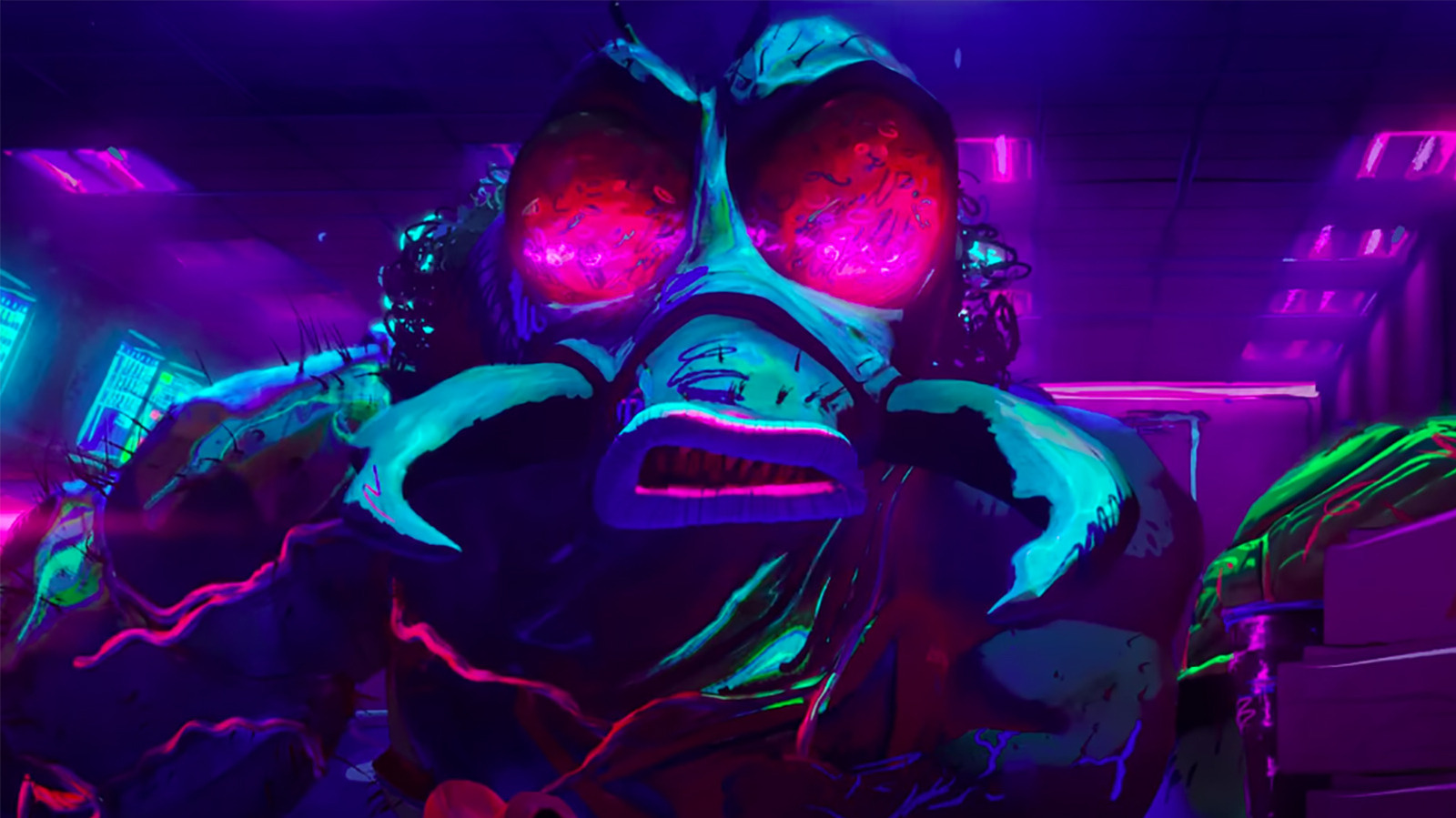 For his part, Rowe is excited to bring Shredder to the table after keeping him out of this first movie, telling us, "Shredder is so cool. I can't wait to introduce that character and figure out that character and design that character and figure out how the camera's going to move for that character." Since Shredder has long been the archnemesis of the turtles, you can bet he's going to have a badass introduction in the follow-up. And considering the change in Splinter's origin story, there's plenty of room to refresh his place in "TMNT" lore as well. 
Plus, let's not forget that there's still a whole ensemble of mutants out there alongside the turtles now. But could any of them end up turning back into villains? After all, Bebop and Rocksteady have traditionally been Shredder's henchman. We asked Rowe if this is something they've considered for the sequel. The filmmaker said:
"We're not sure yet. We're very early, but it's like, we cast all these great comedic performers in these roles and we barely got to scratch the surface of using them in this film. I want to see a whole scene between Bebop and Rocksteady. I want to have a whole scene with Wingnut and Donnie talking about anime. I want to spend time with each of these characters, and I think the challenge will be, how do we do that without taking too much spotlight away from the Turtles in the film and also not making something that feels episodic, making something that's a well-oiled machine that does right by all of the characters?"
Maybe Superfly could go the opposite route and has the potential to become another ally of the turtles. That's something we're also eager to see in the eventual sequel, and we can't wait to see how it turns out. 
"Teenage Mutant Ninja Turtles: Mutant Mayhem" is in theaters now.