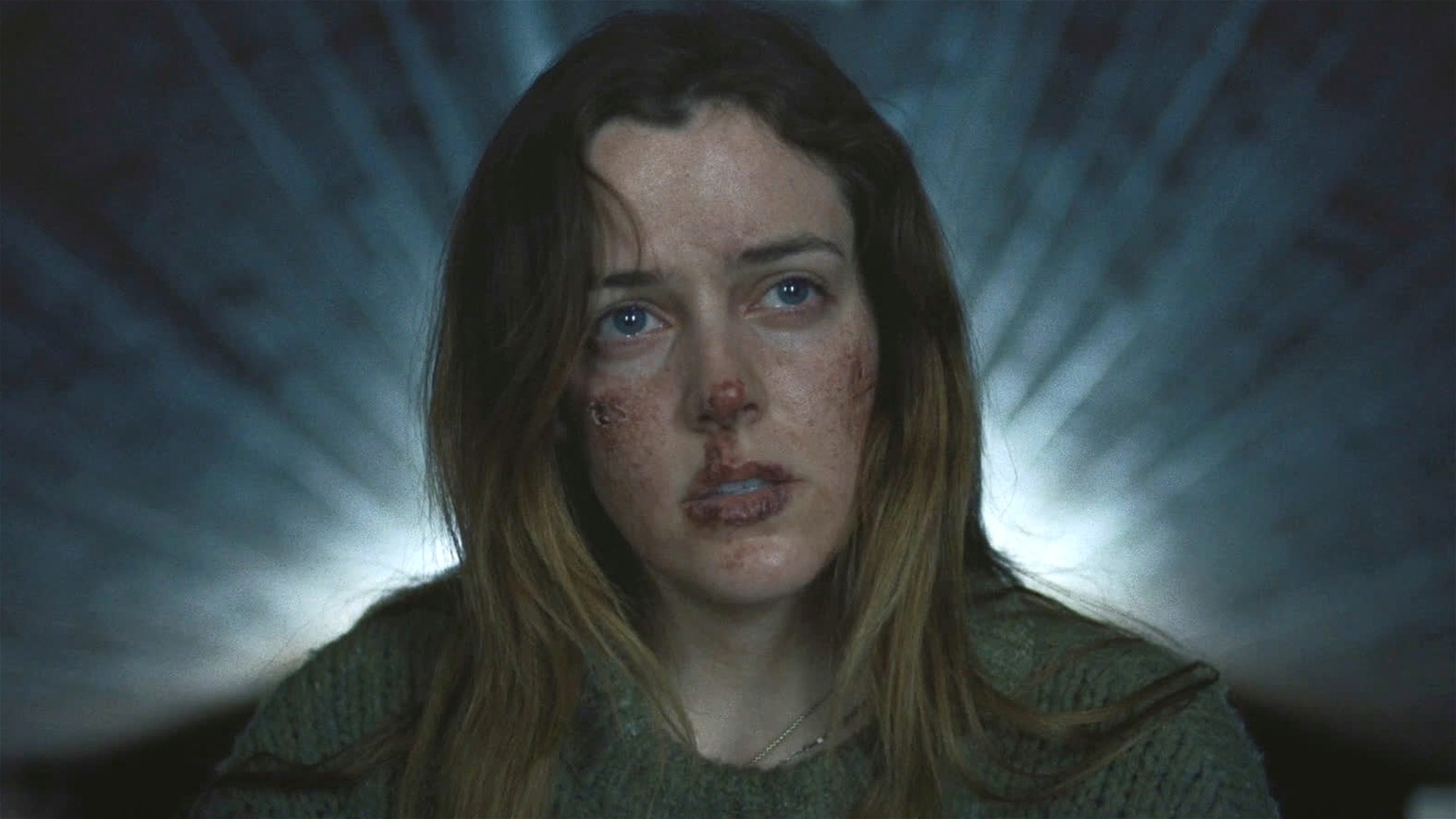 One of the greatest weapons that "The Lodge" wields is its ability to suck the viewer into a world that is unique to its bleak setting: even before we set foot into the endless wintry landscape, something feels off from the get-go. Richard (Richard Armitage) helps reverse cult indoctrination for a living, and in a rather distasteful turn of events, he forms a romantic relationship with Grace, the only survivor of a mass cult suicide led by her father. This experience understandably leaves her scarred, but Richard's advances during such a precious recovery stage cannot help but raise several red flags, especially when the man already has a family, and unceremoniously declares divorce to his wife Laura (Alicia Silverstone).
Richard's affair has deadly repercussions, as Laura ends up dying by suicide. The children are devastated and silently resent their own father, and by extension, Grace, who is equally disturbed by Laura's death and harbors latent feelings of guilt that manifest horribly later on. "The Lodge" dramatizes the act of a family torn apart by resentment and terrible personal choices, and the process is slow and drawn out, symbolizing the rot that slowly takes hold of a person whose only outlet is to inflict the same damage they nurse within them.
As the children feel powerless against their own father, they redirect their attention to someone more vulnerable: Grace, whose cult-related trauma makes her especially sensitive to certain subjects. The children, who are acutely aware of her traumatic past, use it as a weapon to slowly drive her to the edge, employing religious symbols and recordings of her father's sermons to create an unreality that closes in on Grace over time. By the time the two realize that they've gone too far, it is too late.