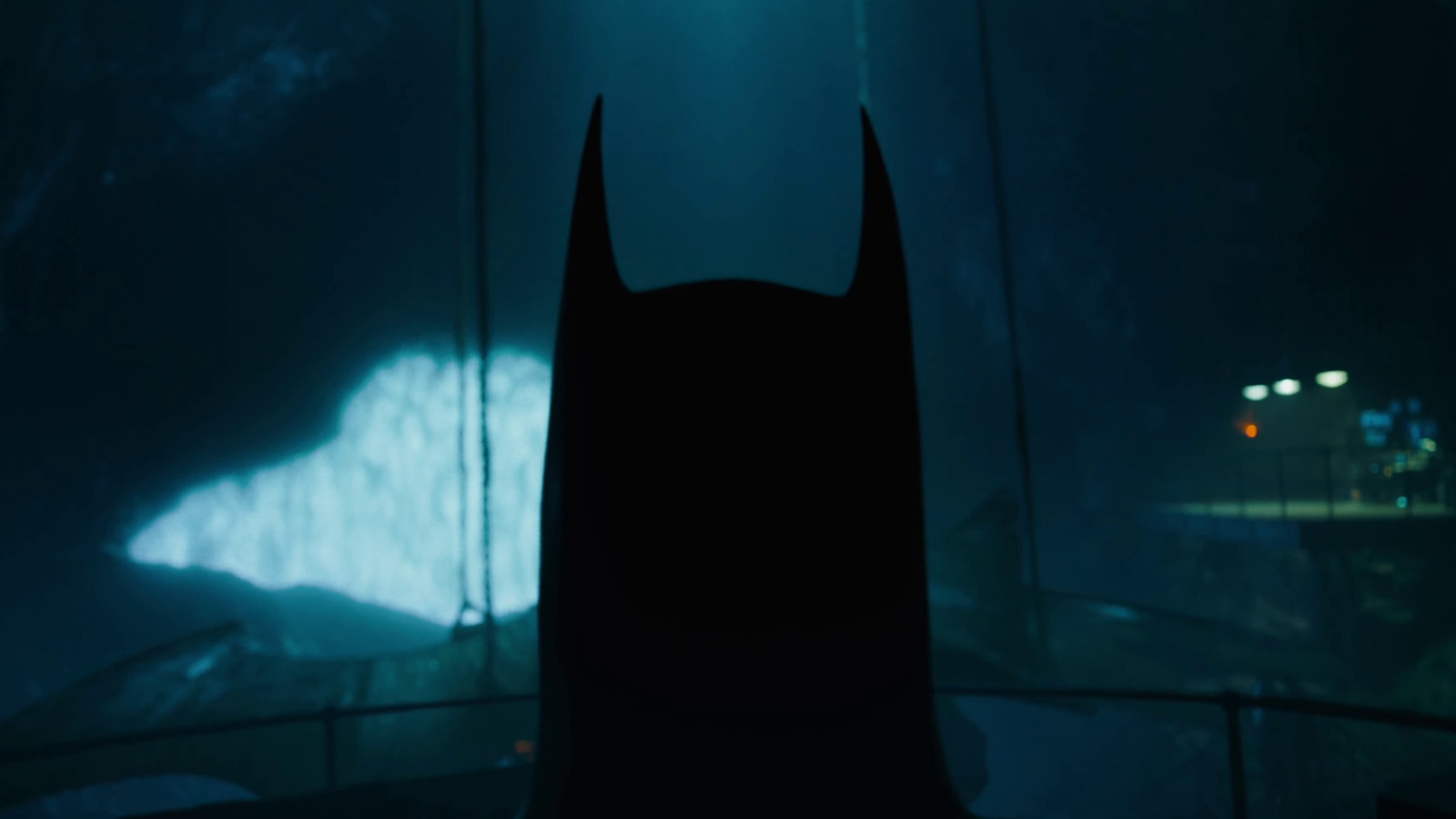 Yes, the very last scene in "The Flash" is Barry Allen walking out of a courthouse after a personal legal victory. He's on the phone with his Justice League teammate Bruce Wayne, hoping to speak to him in person. Mr. Wayne pulls up in a luxury car and he is mobbed by reporters as he drives out. The paparazzi parts sea, and Barry sees that Bruce now looks a lot like George Clooney, the actor who played Batman in the infamous 1997 bombshell "Batman & Robin." Barry is bewildered for a moment, but a dark understanding washes over him. This "present" to which he returned is not exactly the same as the one he left.
It's also confusing, because Clooney and Keaton (as well as Val Kilmer) apparently all played the same version of Bruce Wayne. The two Tim Burton Batman films and the two Joel Schumacher Batman films all share a single continuity, with Michael Gough (Alfred) and Pat Hingle (Commissioner Gordon) appearing in all three films. So it seems Keaton's character survived the events of "The Flash" and ended up in a timeline where he looks like George Clooney. Clear as mud.
The George Clooney reveal was either a last-minute addition to "The Flash" or simply a very well-kept secret. According to a few industry insiders, early cuts to "The Flash" ended with Barry Allen reacting to the new Bruce Wayne in confusion, but there was no cut to Wayne's face. All early audiences knew that Bruce Wayne wasn't Ben Affleck. Rumors began that a scene had indeed already been shot, but had been deliberately excluded from early screenings. Unsubstantiated rumors swirled that the Flash was going to meet Robert Pattinson's version of Batman.
Obviously, that didn't happen.