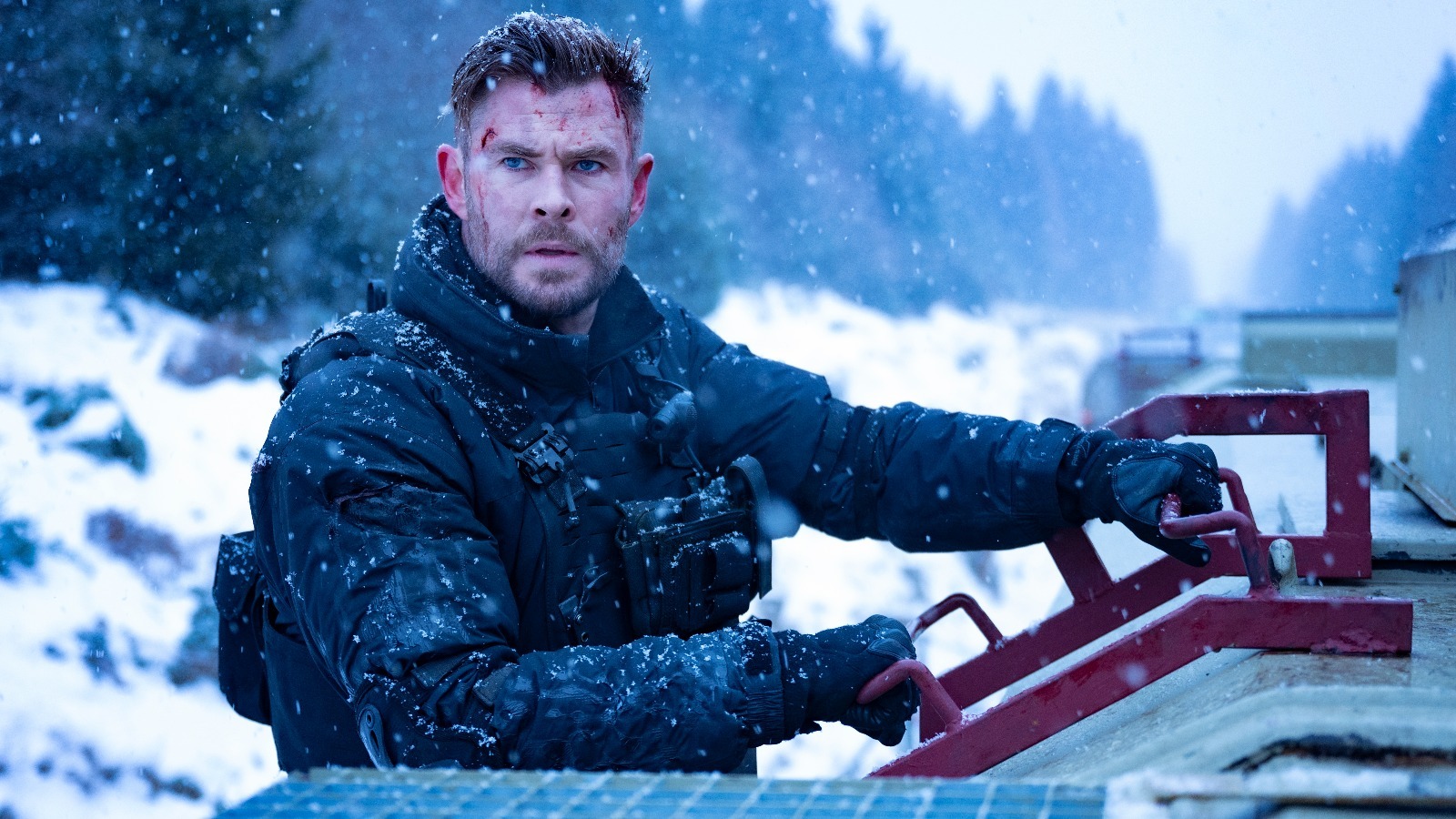 Hargrave went into detail about the specifics of the train sequence, where real vehicles and trained professionals helped create a tense and compelling setup:
"We wouldn't be the first action franchise to do crazy things. However, the DNA of 'Extraction' is definitely to do as much as practically possible, so with the train sequence, we've fully embraced that. We were on a real train in the lower regions…far from Prague…Helicopters are real, we had real stuntmen and para-jumpers, and we had army rangers, one of our performers coming out of the helicopter was an army ranger this is about as real as it gets, and the only CG we did was the background [and] rear plates."
The director clarified that the limited CG used was due to a location difference, as the power plant from which the characters jump onto the train was in a different location than the train sequence was shot in. Moreover, even the environmental backdrop, including the snow and wind generated by the helicopter blades, was real, giving an authentic feel to a potentially gritty story that puts a hardened mercenary at the center.
In fact, according to Hargrave himself, the practical effects looked so convincing during post-production that some scenes looked "fake", prompting the team to lock onto a final shot that looked rougher compared to the clean shots. Hopefully, if "Extraction 2" is able to address its predecessor's narrative issues and tell a gripping story that resonates with viewers, the "Extraction" cinematic universe might have a chance to soar.
"Extraction 2" will be released on June 16, 2023 on Netflix.