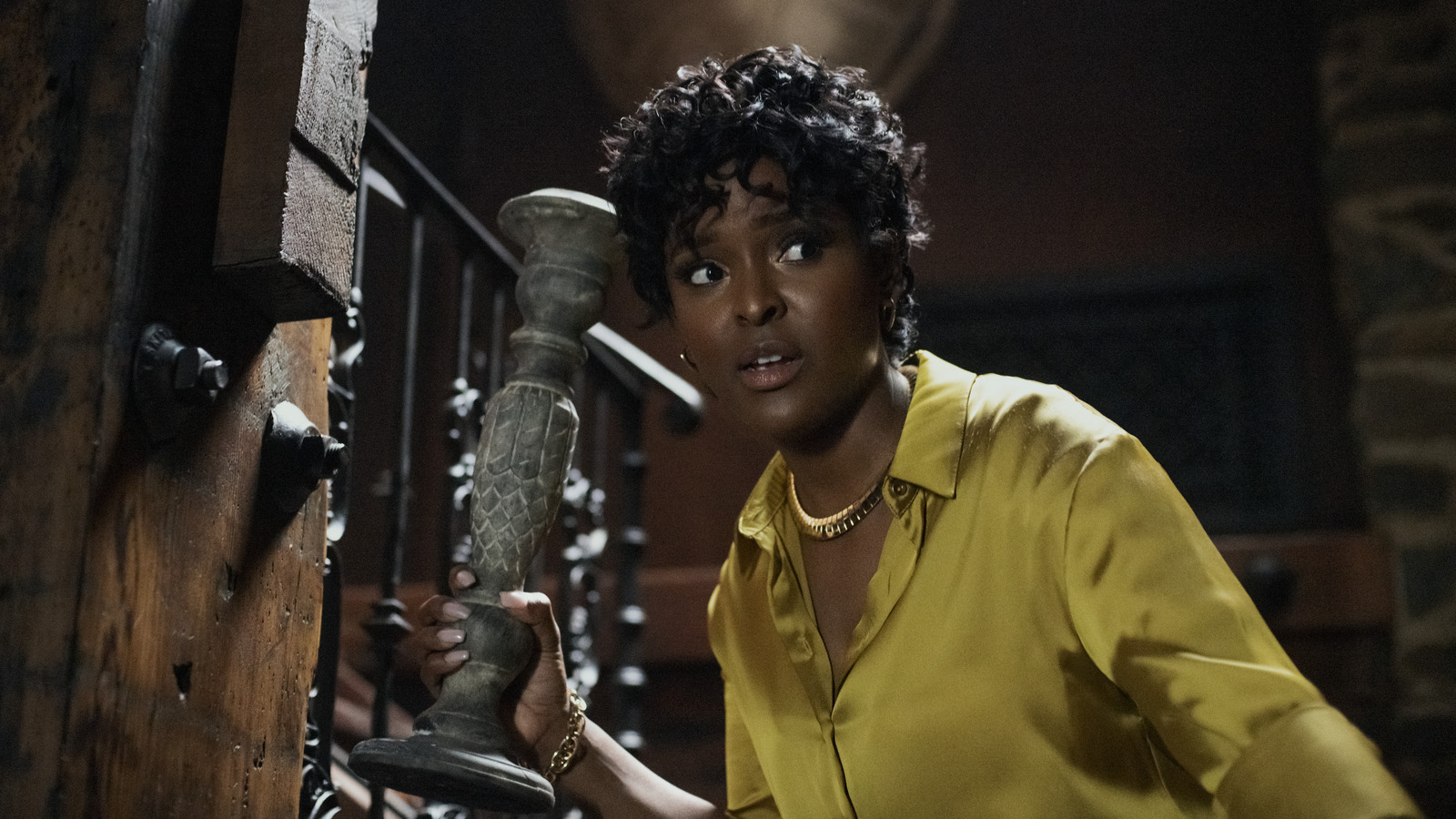 Part of what makes "The Blackening" such an effective work of horror, in addition to broad comedy, is its ability to immediately strip away any preconceived notions or theories the audience may have. No one knows who will die first or be the last one standing, which is an incredibly compelling starting point. Director Tim Story wanted to avoid the typical "Friday the 13th" formula where victims become more creative and campers become expendable cannon fodder.
In an interview with /Film's Ryan Scott, Story explained why he didn't want the deaths in "The Blackening" to feel so sudden and ultimately unnecessary, leading him to use the crossbow as the killer's weapon of choice:
"I think one of the main ideas in figuring out what the killer was going to use is a, to be perfectly honest, we didn't want to do something that killed too quickly. We wanted to be a little twisty where it could, s "He got you, he might put some in you, which I know sounds a little crazy. But we wanted to be able to extend some of the kill moments."
One of the challenges of doing something like "The Blackening" is being able to parody the genre while still delivering the moments that make a horror movie so rewarding to watch in the first place. "We didn't want to be too gory because even though we were doing kind of our version of a slasher movie, we didn't want it to overpower the movie in terms of gore," Story explained.