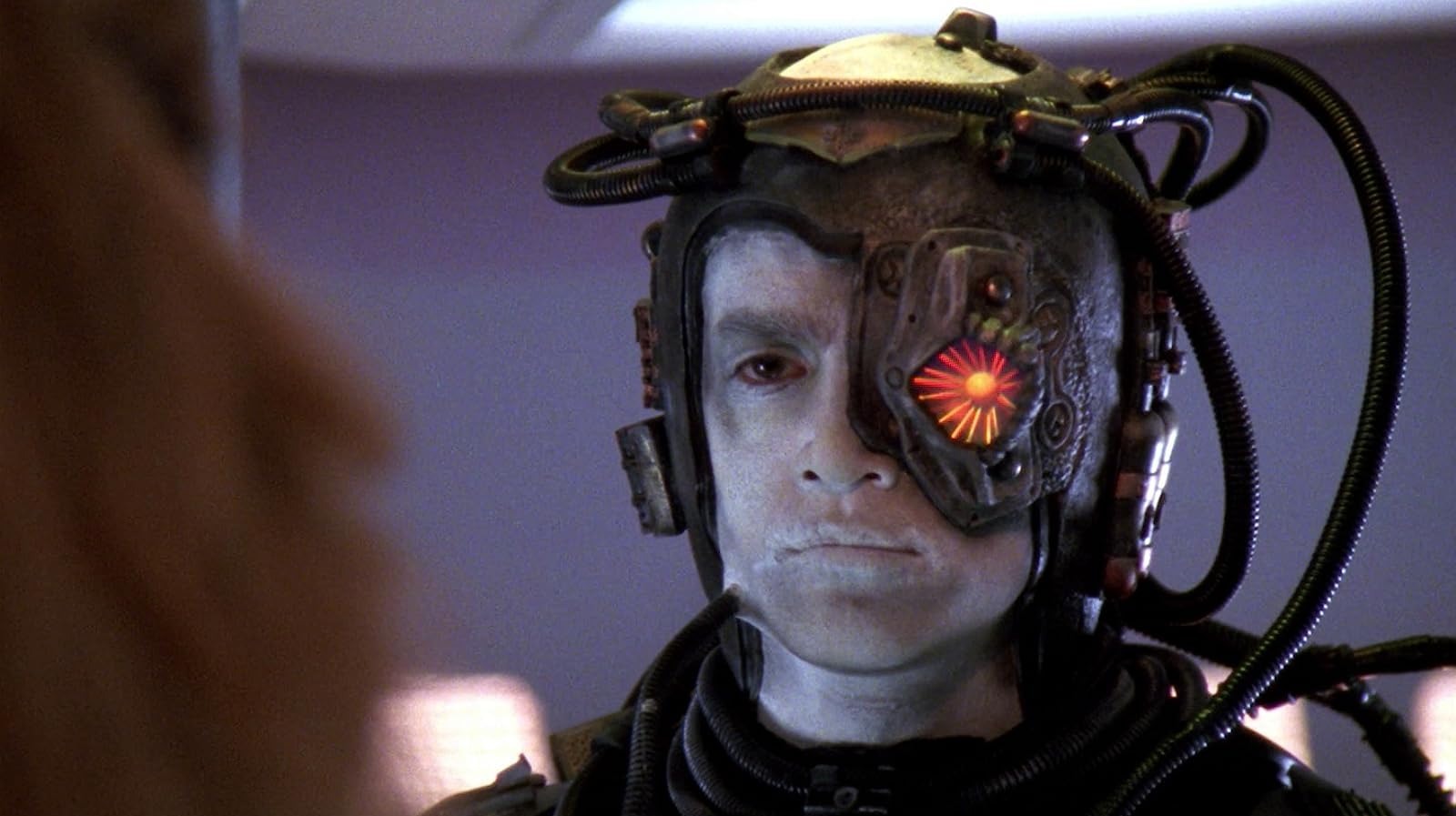 The Borg were so terrifying in 'Q Who' that the writers of 'Star Trek: The Next Generation' should eventually bring them back. "Q Who" ended with the implication that the Borg, while thousands of light years away, were going to travel to obtain the Enterprise and complete its work of assimilation. The specter of the Borg hovered over the series for a while. Then, at the end of the show's third season, audiences were treated to "The Best of Both Worlds" (June 18 and September 24, 1990), perhaps the show's most famous episode. In the two-part cliffhanger episode, Picard was kidnapped and assimilated by the Borg. His knowledge was siphoned from his brain and the Borg used it to attack Earth. Captain Riker (Jonathan Frakes) suffered a career slump as a result, having to take command of the Enterprise. Thousands of lives were lost before Picard could be rescued and the Borg stopped.
After that, it seemed like the show was over with the Borg. The unstoppable threat had been stopped, but many died and Picard was forever traumatized. In the following episode of the series, "Family", Picard admitted to his brother that the Borg had hurt him more deeply than anyone can imagine. Picard broke down, which he rarely did. It seems that the trauma has persisted.
But the writers couldn't stay away from the Borg, and in many ways it has gone downhill ever since. With each new reappearance of famous "Star Trek" villains, a twist in their philosophy has occurred, a modification or expansion of what was known before. And each new twist made the Borg less threatening.
Yes, I'm an old Trekkie waving my fist against a cloud, but you could say the Borg have never been more menacing than they were 33 years ago.