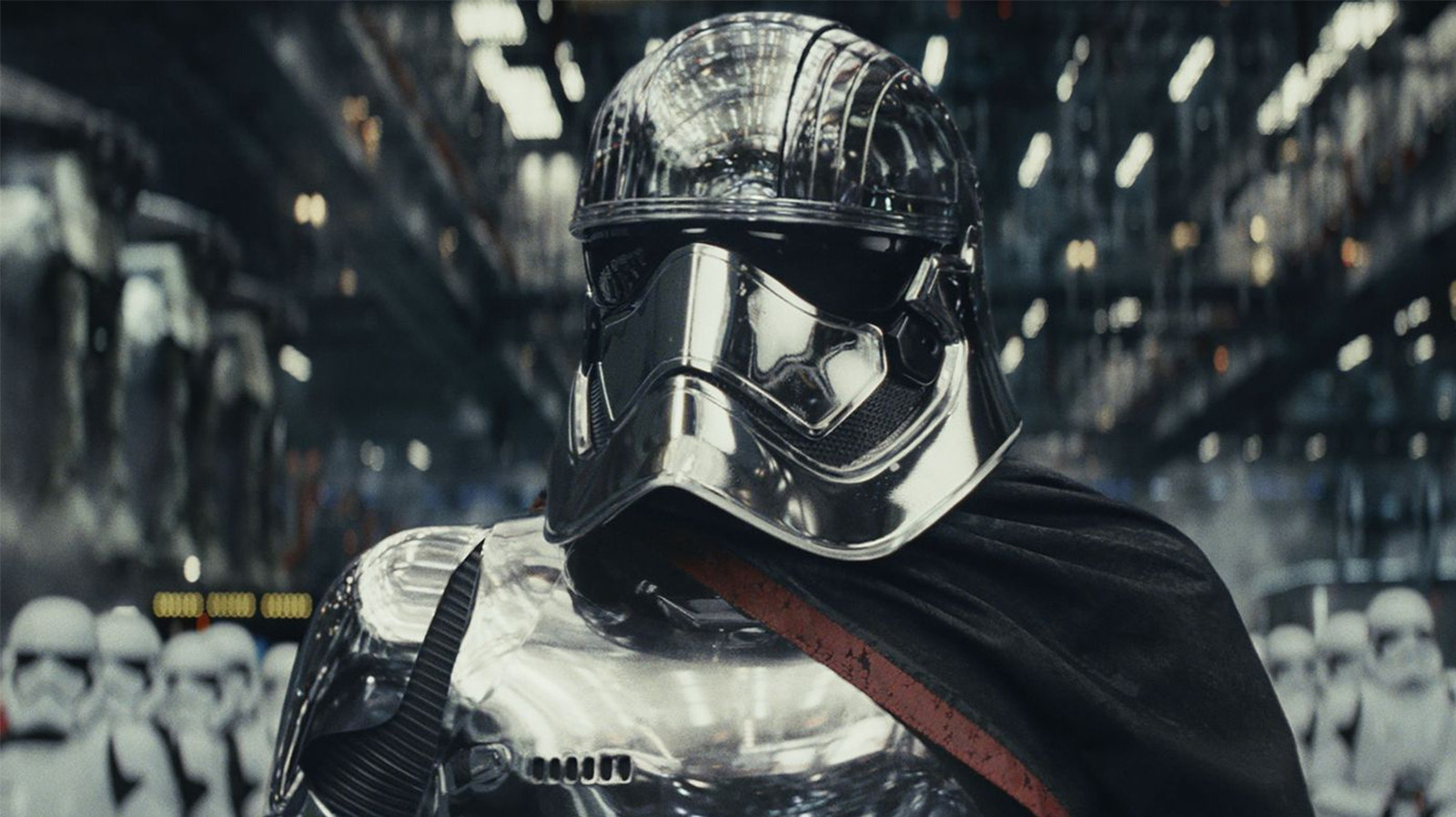 In the documentary, Gwendoline Christie said, "I was talking to [costume designer] Michael Kaplan, who I've idolized since I watched 'Blade Runner,' about how he came to the design of Captain Phasma." Kaplan then explained how it happened. He said: 
"They did these beautiful illustrations of Kylo Ren in silver. JJ [Abrams] said, 'I don't see Kylo Ren in that way, but I love the idea.' Weeks went by, and Kathy [Kennedy] came in, and she said, 'What is that?' Pointing at the knight in shining armor she said, 'That's amazing.' She said, 'That has to be in the movie.' So that's how Captain Phasma came to be."
I still think that the Captain Phasma design was a squandered opportunity. It's so visually stunning, and it's such an upgrade from the regular Stormtrooper uniform that not having the person wearing it be more of a major character was a complete waste. (This is no dig on Gwendoline Christie. I just wanted more of her in the film.) That said, I don't think it would have worked as well on Kylo Ren. There is just something about Phasma's costume that is close enough to the romantic idea we have of knights in shining armor that it didn't fit him at all. 
"Star Wars: The Force Awakens" is currently streaming on Disney+.