Photo via Marvel Studios
It's no secret that the Marvel Cinematic Universe is struggling with its VFX right now. Floating heads in Thor: Love and Thunder make cartoon characters in Eternals (ahem, Pip) to almost everyone Ant-Man and the Wasp: Quantumania – the long list of VFX offenders continues to grow with each passing movie and TV show. The push for Disney Plus' Secret Invasion not succumbing to the same pitfalls of its predecessors was at an all-time high, but the spy thriller largely (and surprisingly) avoided the problem.
The same nonsense that was found in the unrealistic extravagance of She-Hulk: Lawyer And Miss Wonder are completely absent from this MCU episode. In reality, Secret Invasion shares a striking resemblance to the quality of images found in Wanda Vision And Falcon and the Winter Soldier.
Obviously, Secret Invasion is a very different show from Wanda Vision and hovers slightly above the ground level view of Falconand that is, I think, the sweet spot in which he currently operates.
For what Secret Invasion doesn't suffer the same fate as other MCU shows on Disney Plus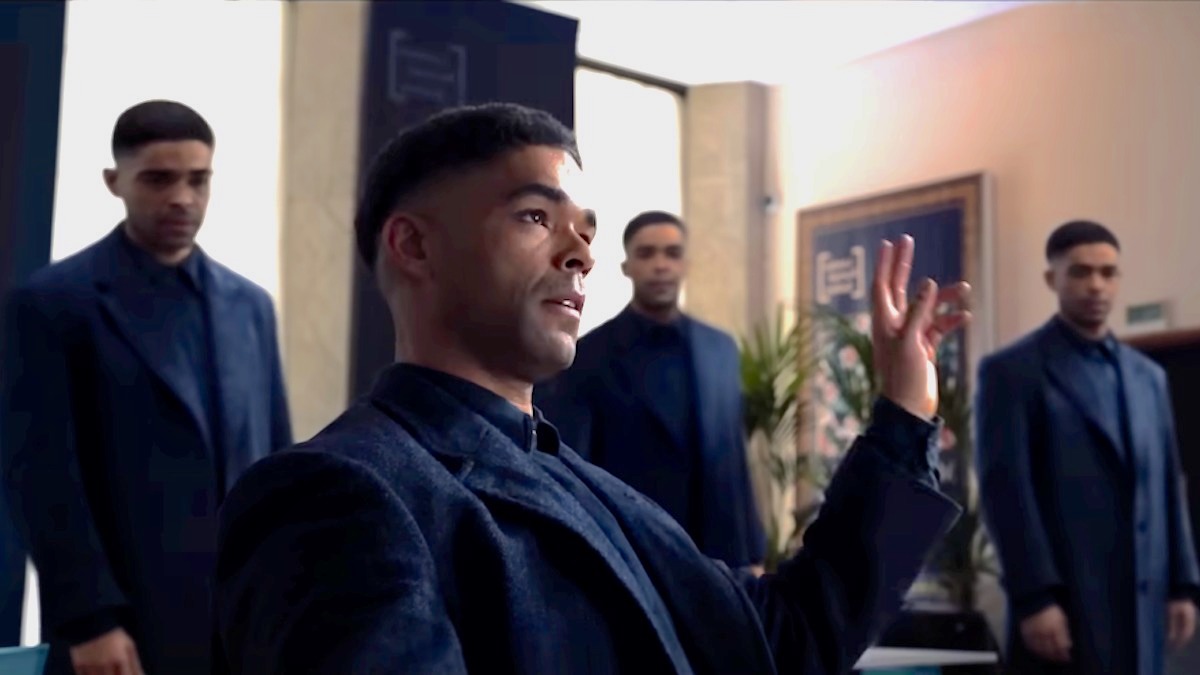 By the nature of its premise, Wanda Vision required a lot of VFX work. Not a ton, but just enough. Nonetheless, the show felt grounded in reality. Yes, an all-powerful witch was doling out magic and mayhem, but we still felt like we were simply living life in Westview alongside this family of four. When employed, Wanda's magic felt quietly powerful. Not loud, but loud enough to make an impact.
At the opposite, The Falcon and the Winter Soldier operated on a large scale. We flew high in the sky with Sam as he fought enemies in helicopters or dodged bombs exploding at government facilities. The show needed less CGI and as a result also felt grounded and real in the same way Captain America: Civil War felt.
Secret Invasion feels that way too. The show involves shape-shifting aliens transforming between their green skin and their human bodies, but it also uses character-driven plot points, clever dialogue, and a storyline brimming with possibilities. As someone who loves big magical moments and superpower battles as much as the next person (I'm a huge X-Men fan, after all), I can say wholeheartedly that it's refreshing to see the MCU tone down a little extravagance.
What MCU Movies Can Learn From Secret Invasion
There is a time and a place for everything. When you hold something back to an audience long enough, they'll crave it even more and savor it when it finally arrives. I think the MCU should consider using this concept with its CGI in future projects.
Obviously, that's hard to do when you're in the middle of a Multiverse Saga storyline. THE The Fantastic Four are on their way, and so are the X-Men. Avengers: Kang Dynasty And Secret Wars will require a ton of CGI, sure, but that's a larger conversation about whether the MCU has grown too big for its own good. For now, Marvel, take a page from those aforementioned Disney Plus success stories: Whenever possible, tell the stories of one (wo)man, not (wo)men.
In that case, it would behoove the MCU to stop relying on CGI as heavily as it has come under fire in recent years. Ditch green screen where possible, lose motion capture where possible, create authentic costumes instead of CGI outfits. Put the actors in front of each other to change. Then, if necessary, use VFX work. At this point, go ahead and grab a page from James Gunn's book as well and get ready. Maybe then we'll have another Guardians of the Galaxy Vol. 3 VFX success story instead of what we got for pretty much all of phase four.
Secret Invasion is currently streaming on Disney Plus.