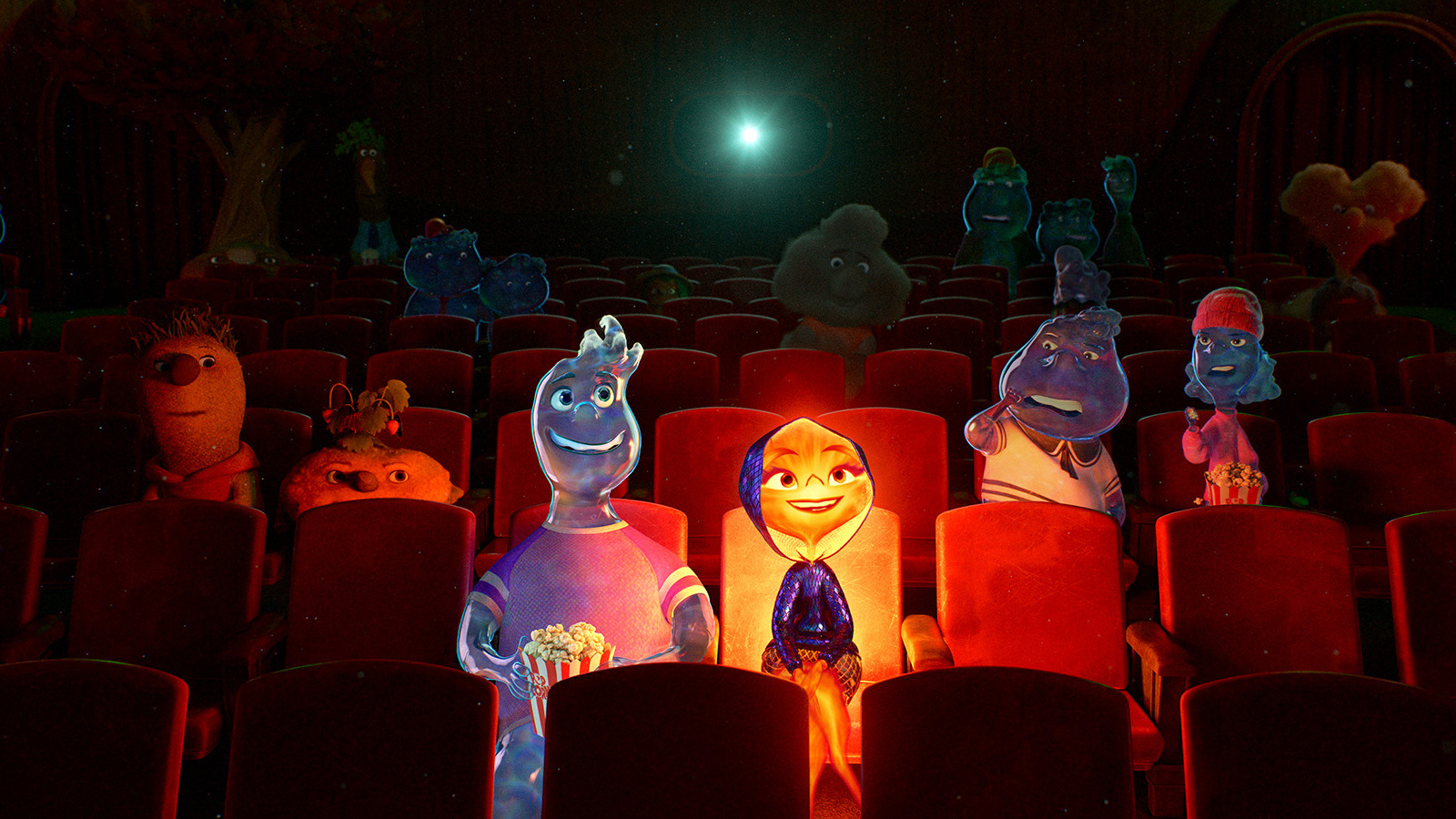 Certainly. I think anger is often presented as a defense mechanism because we don't want to show that we feel vulnerable or that we're nervous or scared so we project anger because at least people back off and they don't dig no deeper. We've talked a bit about kids, and obviously this is a movie that will appeal to kids, but it will absolutely appeal to adults. I am a big screamer. I was openly crying towards the end of this film.
Lewis: Oh yes, the crying!
Pixar, you've done it again! I want to talk about more adult themes like the pressure that I think a lot of us have once we hit a certain age and we're supposed to go out on our own and be adults but you still have mommy and daddy or whatever or parental combination that you have in mind and that asks you to do something. Was there any personal reflection on your own relationship with the generational or family ties that you have in your life, something that you had to go through while making this film?
Lewis: That's such a big question.
Athi: Yeah. Doing this movie, I told people, it just made me…every time we went to the booth, I wanted to call my family. My family came here when I was a baby. I was about five months old and my dad was a diplomat in my home country of Mauritania and had to start all over again because we had to escape, and that's just the sacrifice. And my mother leaving her family behind, never seeing them for years and decades, decades, unless they talked on the phone. And just rebuild a life in the United States; a culture shock. All this just so that their children have a better life, a safe life.
It's a debt that's not…it's actually not a debt, I've said it many times. It's not really a debt, it's just something you feel is a debt. But my parents won't see it that way. They say, "Yeah, that's what we're supposed to do. You are our children. Of course, we did that. But the feeling growing up was like, "Oh man, I gotta take care of them when I get old. I gotta do this, I gotta do that." Well, anyway, to have them at the premiere like we did [on] Thursday, and then the texts, the calls, and everything they said afterwards felt like, "Ah, this is our job together." And that's how I feel about this movie. It's everyone's job. It's not just Pete [Sohn], Pete's parents put so much into it, and so much into him. And all of us, we all did this beautiful, beautiful project all together and with our families.