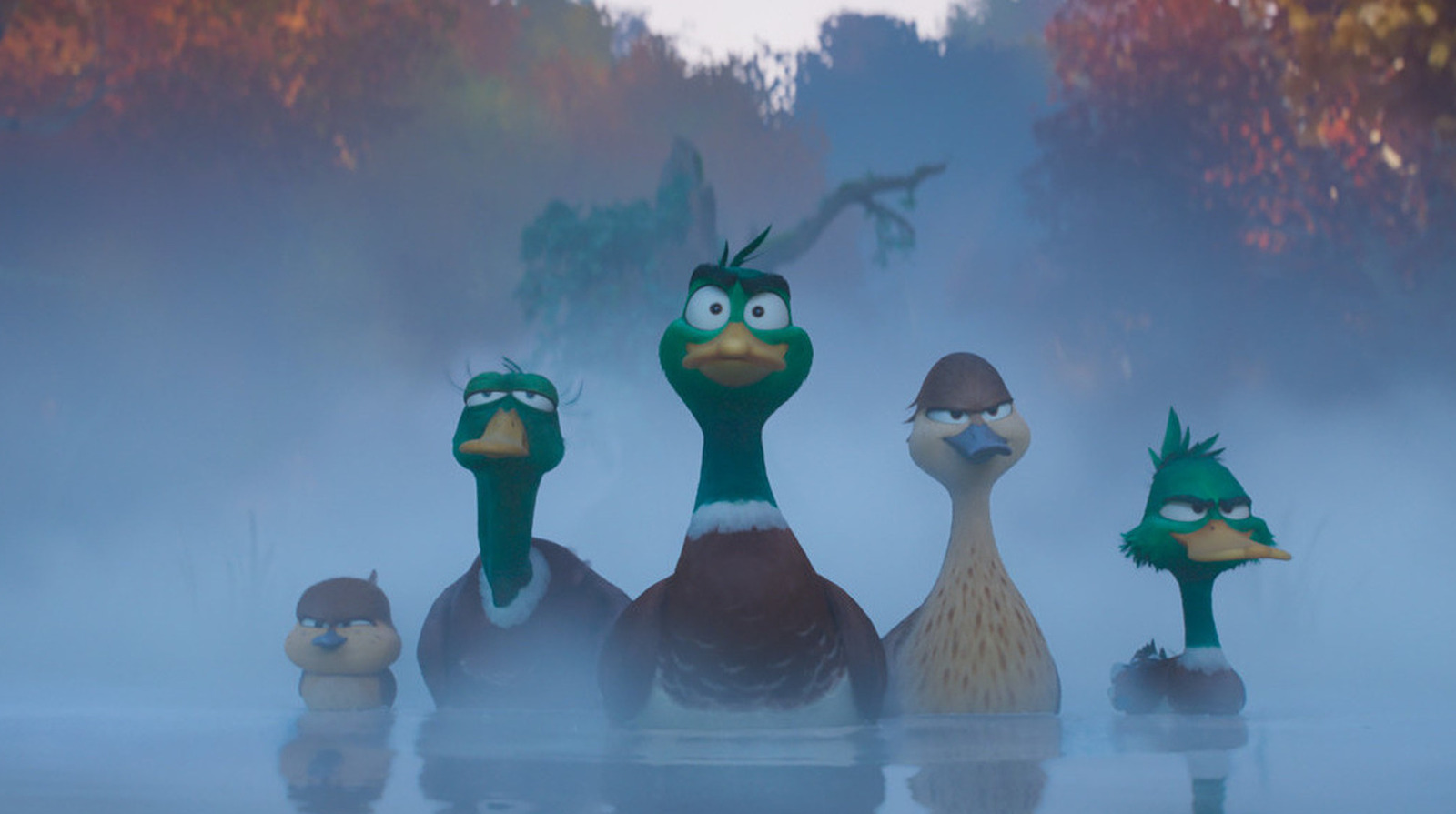 Judging by the thunderous laughter and applause from the audience, "Migration" is sure to play well in theaters. Our very own Ben Person was impressed with the footage he saw earlier this year, but with a whopping 25 minutes shown in Annecy, there's more to this film than meets the eye.
We start with Kumail Nanjiani's Mack, a mallard, telling his children a bedtime story, a pleasant fairy tale about two young ducklings. Except this is no ordinary story. Beautifully animated in 2D with brightly colored brushstrokes, two young ducklings dare to venture beyond their familiar pond and face the dangers of the world in a cruel and very graphically violent way. It's a great scene that shows off Renner's 2D skills and Mike White's genre comedy, and sets us up for the goofy family dynamics to come.
After the story, we transition to the studio's familiar 3D style, but with enough attention to naturalism and expression to stand out from your minions or the secret life of pets. Indeed, it's perhaps the best-looking Illumination movie at least, with a keen eye for layouts and lighting. During a presentation about the film's development process, Renner talked about overcoming the difficult transition from working in 2D (where you convey a lot with little) to 3D (where you animate everything on the frame). As Renner explained, they used the environment, particularly lighting and fog, to reduce the amount of noise in the frame to convey simpler, clearer images and ideas.