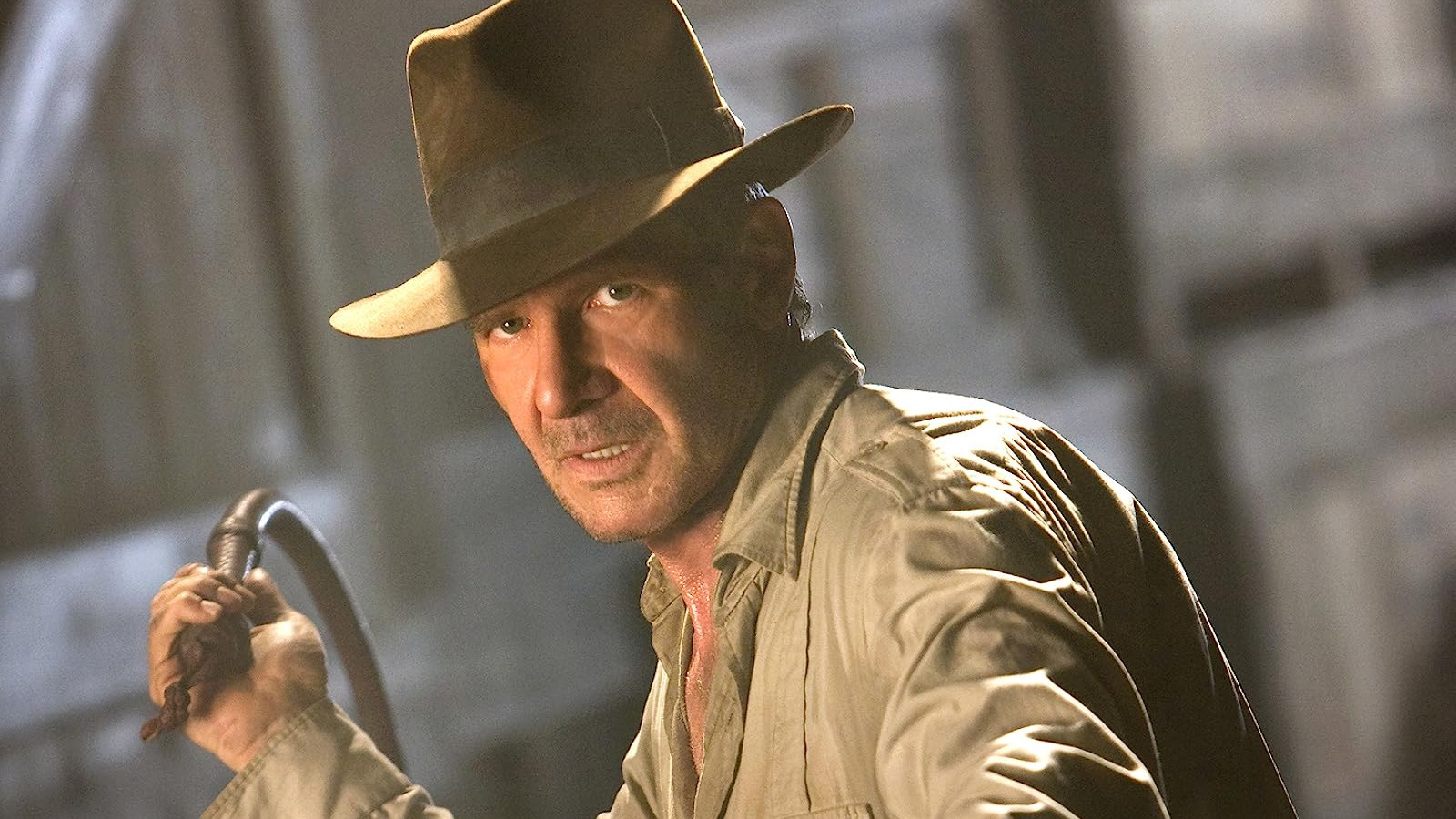 It's funny to think that "Crystal Skull" has already been criticized for going too far on CGI. The film is packed with great set pieces and hands-on footage, from the opening brawl in Hanger 51 and the "Greasers vs. Jocks" scuffle to Indy and Mutt's gleeful chase with Soviet agents around the Marshall College campus and of their later tomb. raids in Peru and the mystical city of Akator. Of course, with Steven Spielberg behind the camera, the action beats and dialogue-heavy scenes are filled with clear, pleasing compositions, many of which are achieved through the smooth camera work of the classic Spielberg Oners. And what "Indiana Jones" movie would be complete without a catchy John Williams score — in this case, one that draws on the same '50s sci-fi B-movie influences as the plot.
That finally brings us to that dagnabbit fridge scene. The creepiness inherent in the model city at the nuclear test site that Indy stumbles upon in "Crystal Skull" pays homage to the aforementioned '50s sci-fi inspirations by illuminating the decade's darker side, just as the visual of Indy surveying an impressive yet horrifying mushroom cloud after escaping the now incinerated site by the skin of his teeth. That he did it while sheltering in a lead-lined refrigerator — one that was sent bouncing across the surrounding desert in a move that looks like it's pulled straight from Wile E. Coyote's playbook — is the part to play. which people naturally cling to. If there's a line for how cartoonish "Indiana Jones" movies are allowed to be, this scene has apparently been stomped on with both feet multiple times.
Funnily enough, the "Nuke the Fridge" scene actually embodies the main problem with "Crystal Skull" – but not necessarily as many people think.