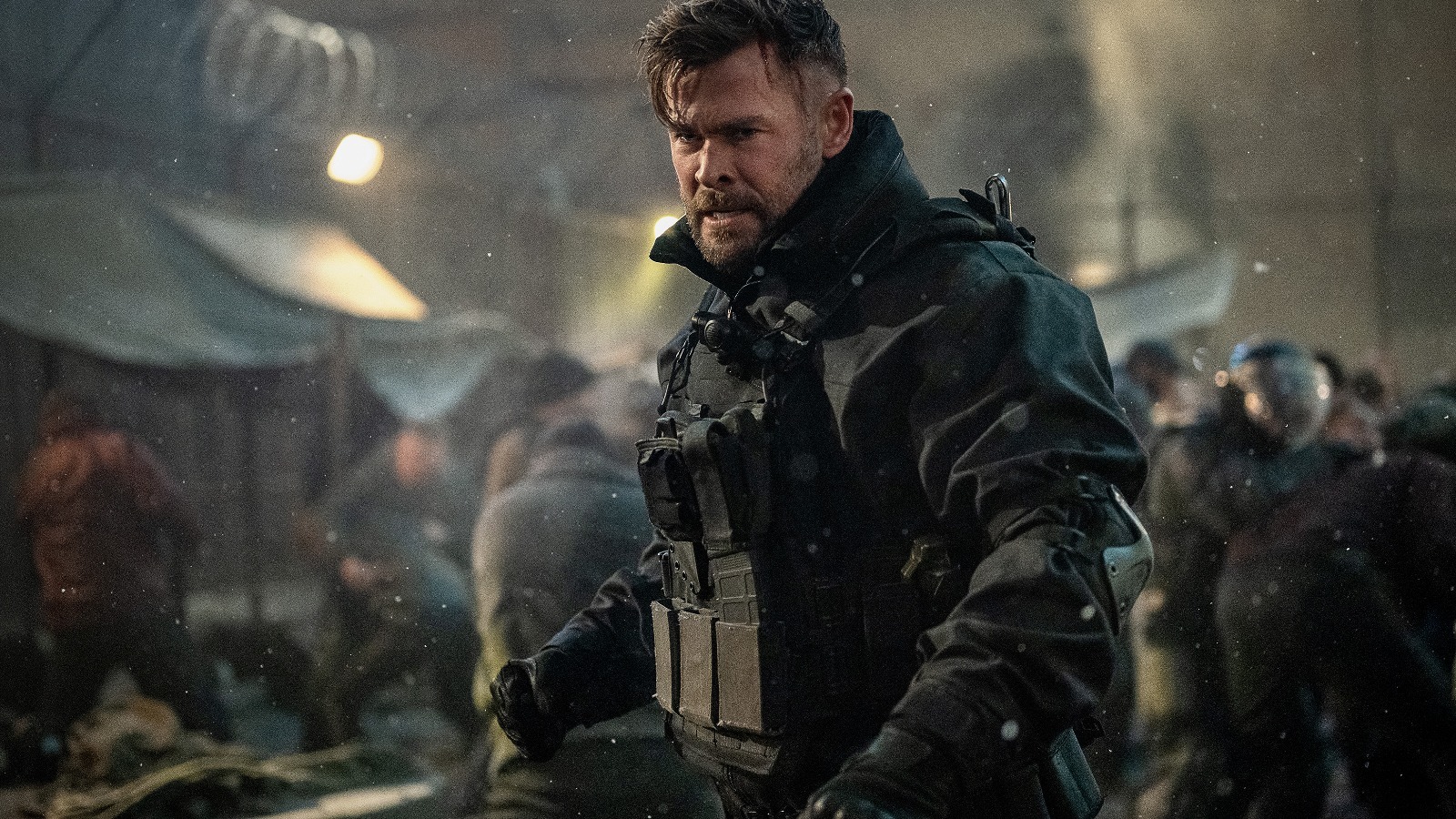 "Extraction 2," also directed by Hargrave, directly addresses the issue of Tyler's supposed "death" by explaining how he ended up surviving. We pick up right after Tyler falls off the bridge into the water, and it turns out that Tyler's unconscious body ended up on the shore, and he was rescued by locals and given immediate medical attention. Now…it's not a great compelling way to bring back a character, especially one whose death made sense and completed his arc, but hey, if it involves Hemsworth kicking ass and looking cool while doing it, I guess that's is more than fair.
However, Tyler does not immediately recover. He is naturally in a coma, because his injuries are particularly serious. And even after he regains consciousness, his body is broken and bruised to the point that he is unable to walk properly. Khan takes care of Tyler and advises him to rest during his retirement, but the premise of "Extraction 2" wouldn't be as fun if it was now, would it? Sure enough, he is soon approached by a mysterious manager (Idris Elba), who hires him for a mission of a more personal nature and gives him six weeks to get back into shape.
Once again accomplishing the impossible, Tyler Rake takes off his casts and immediately engages in a grueling training regiment near his cabin in the woods, as if preparing for a fight with Ivan Drago. Lo and behold, not only does he recover in six weeks, but he looks more rugged and menacing than usual as he violently chops wood or does pull-ups on a makeshift bar. Seriously, what a guy.