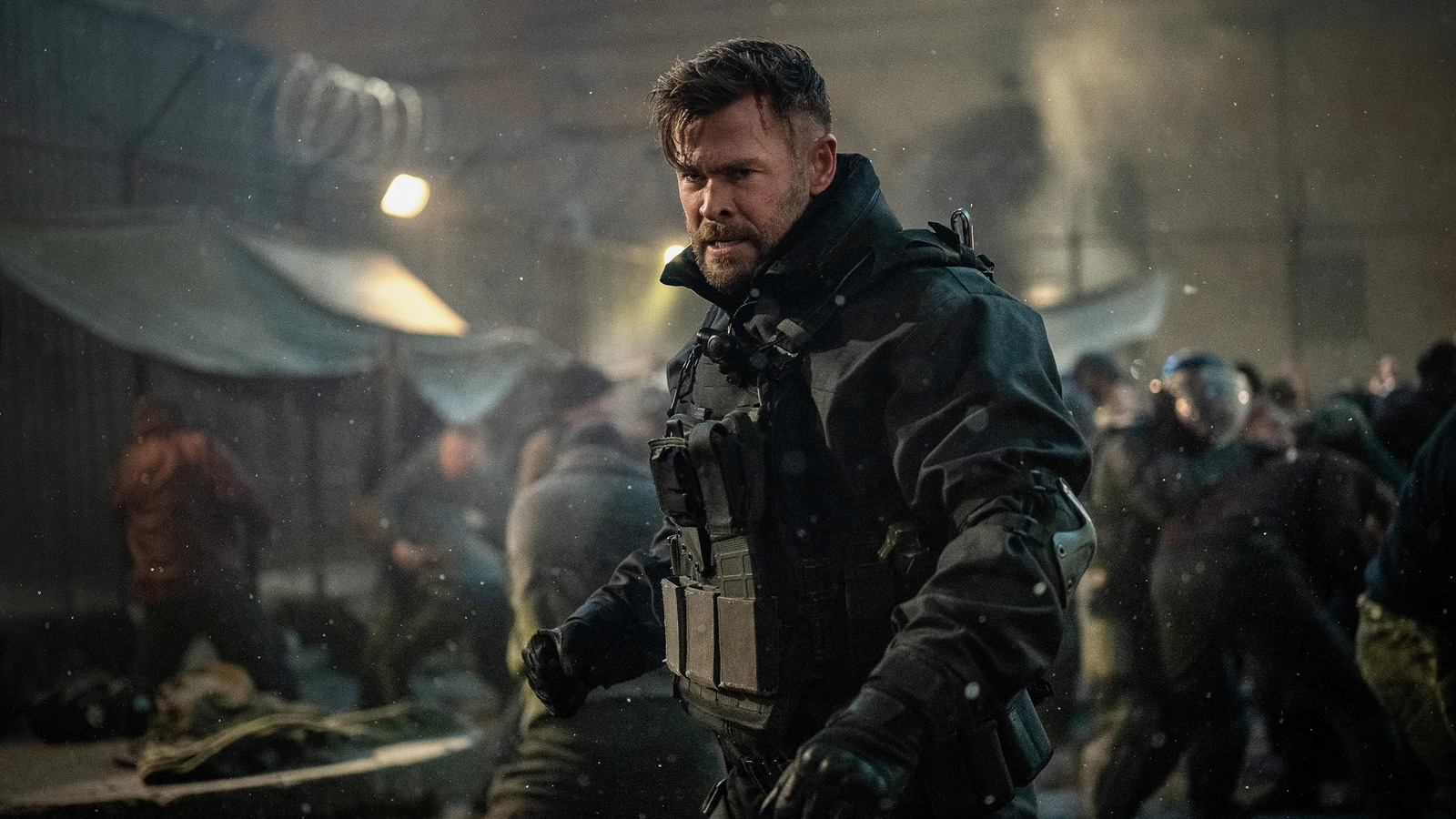 That's right: Idris Elba, who played Heimdall in the "Thor" movies, has a role in "Extraction 2," as seen in the clip above. Elba's character is apparently called the man in the suit, which makes him very mysterious. Speaking of names, the clip makes sure to highlight Tyler Rake's silly name by having Elba proclaim, "Rake. That's such a fun name to say!" Absolutely.
At this point, there are so many players in the Marvel Cinematic Universe that a reunion is inevitable. At the same time, it would have been fun if the filmmakers behind "Extraction 2" had kept this meeting a secret. Imagine you were watching "Extraction 2" and Idris Elba suddenly appeared! In your living room! And asked you, "Hey, what are you looking at?" And then, at this precise moment, Idris Elba would have Also appear on the TV screen. Talk about movie magic!
I wasn't a fan of the first "Extraction" – it felt like it was cobbled together from a million different action movies and, like most Netflix Originals, it was very forgettable. But hey, I'm going to watch "Extraction 2", if only to see if it improves on the first movie. It's certainly trying to up the ante, as this sequel will feature a 21-minute one-take action sequence that will set Hemsworth on fire in the process. Ouch.
"Extraction 2" brings back director Sam Hargrave, with Joe and Anthony Russo producing AGBO and Joe Russo writing the screenplay. The cast features Golshifteh Farahani reprising her role from the first film, with new cast members including Adam Bessa, Olga Kurylenko, Daniel Bernhardt and Tinatin Dalakishvili. "Extraction 2" hits Netflix on June 16, 2023. Get your Tyler Rake merchandise ready.