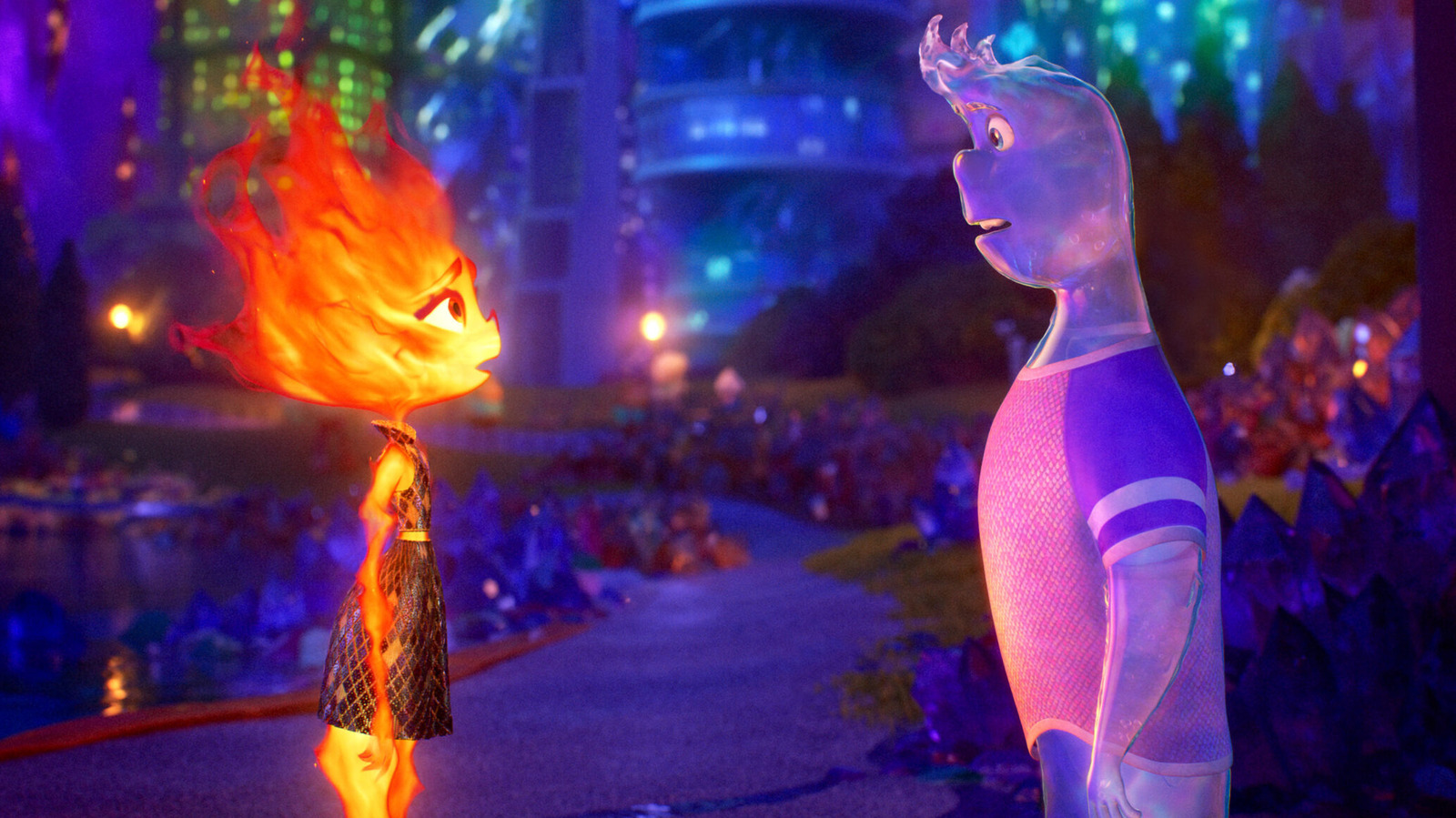 Effects supervisor Stephen Marshall was responsible for the development and delivery of effects for all of the film's fire, water, and air characters. Typically, the effects department works on the film after the characters have been developed and the animation is complete. As Marshall described it, "Usually the effects are bread and butter. It's destruction, explosions, floods, etc. And we don't usually have a lot of communication with the character department because they have tend to be done before you start." But everything changed with "Elemental".
Since Wade and Ember are made of water and fire (as well as dozens of other characters that appear in the film), they require a lot of effects work, and this had to be completed in harmony with the creation and character animation, primarily because effects, in this case, were used to enhance character performance. Marshall said:
"These are dynamic simulated characters, so we needed to work very closely with animation and characters. with character shading throughout the show. Based on the requirements of "Elemental", there were three main challenges we needed to address. Stability and predictability. Ember should always look like Ember with minimal changes per take viewpoint. We wanted to provide animation controls. Pixar animators are incredibly talented, so we needed to leverage their skills as much as possible. And we took a layered approach to detail. Fire can be extremely busy, so we therefore had to have control over all aspects of the final image.