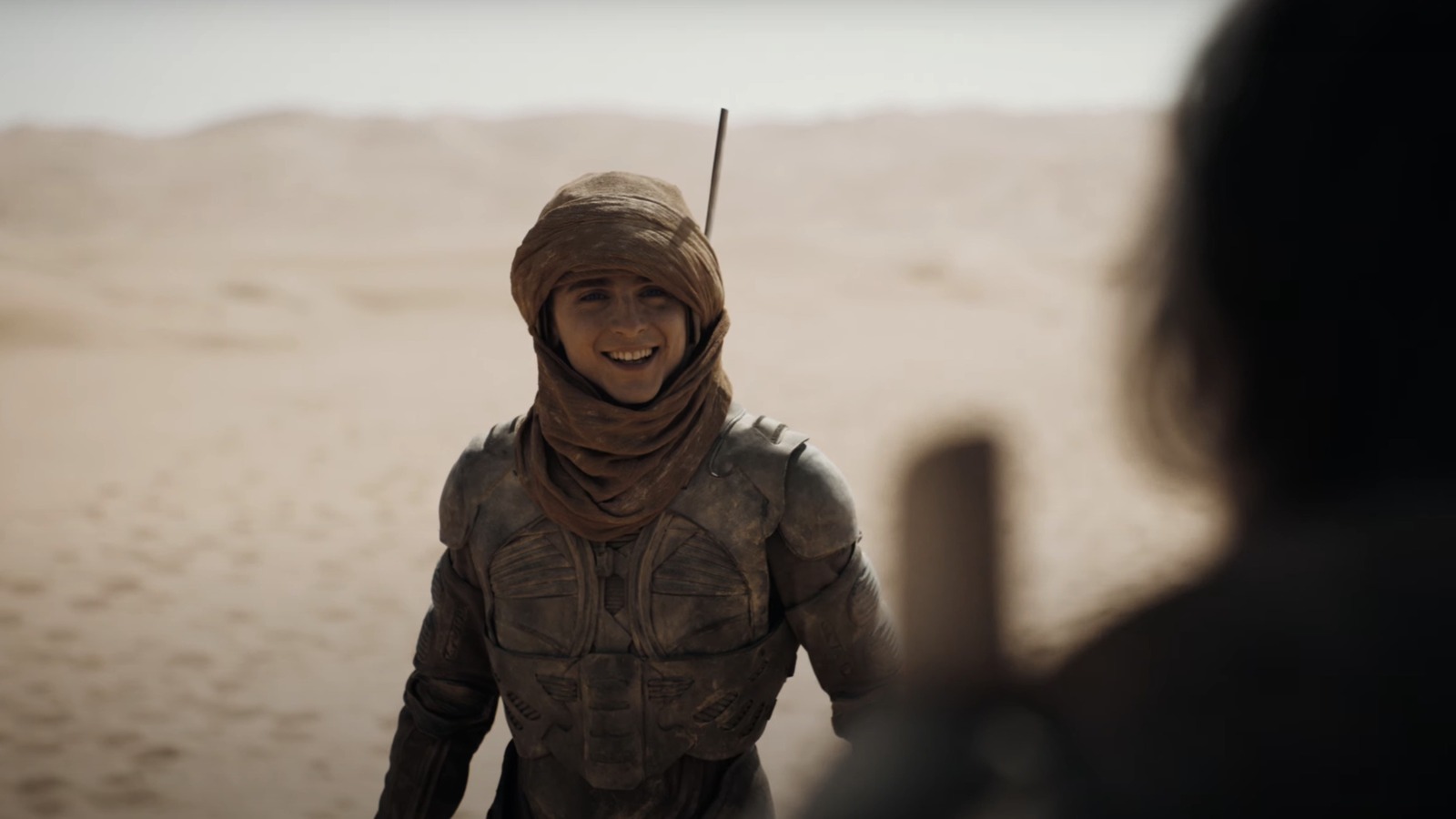 It's probably safe to say that "Dune: Part Two" is one of the most anticipated films of the year. Denis Villeneuve's first film was a fucking success, even in the midst of a pandemic. It was also well received by critics, although some of us took issue with the "first part" angle. But Frank Herbert's novel is a big story, and it required a big adaptation – not just one movie, but two. And there is also a TV series in the works.
"Dune: Part Two" promises "to explore the mythical journey of Paul Atreides as he unites with Chani and the Fremen on a journey of revenge against the conspirators who destroyed his family. Faced with a choice between the love of his life and the fate of the known universe, he strives to prevent a terrible future that only he can foresee." The last time we stopped with Paul and his mother Jessica (Rebecca Ferguson), they had joined the Fremen just in time to watch someone ride one of these giant sandworms. "The power of the desert!" Paul said softly, because that's kind of the mantra of this movie. Will there be more power in the desert for the sequel? I hope so.
"Dune: Part Two" stars Timothée Chalamet, Zendaya, Rebecca Ferguson, Josh Brolin, Austin Butler, Florence Pugh, Dave Bautista, Christopher Walken, Stephen McKinley Henderson, Léa Seydoux, with Stellan Skarsgård, with Charlotte Rampling and Javier Bardem. The Spice will arrive in theaters on November 3, 2023.